Mormon women are getting a lot of attention today, but not always in a balanced way. I was recently invited to submit some comments to a newspaper on my experiences as a Mormon woman, but they were rejected for being positive—no positive experiences were included. Since there are, without a doubt, positive reasons to love being a Mormon woman (because I wouldn't be one if there weren't), I am going to describe what being a Mormon woman has given to me. I converted because I prayed and received a testimony from God of the truthfulness of the Church, but my membership has helped me become the person I am today in ways that benefit me both spiritually and secularly.
My First Impression of Mormonism for Women
I first began studying Mormonism when I was sixteen. I read a lot of information, both for and against the Church, but the anti-Mormon materials did not appeal to me. It took little research to realize the materials were filled with half-truths and verbal manipulation. I switched to learning from the Mormons themselves.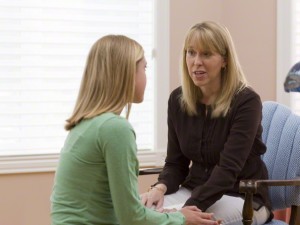 The Mormon women I met were a lot like my mother, but very different from most other women I knew. Although I'd been raised to be a feminist, my mother had chosen a very traditional role for herself.
The feminist movement of the '60s and '70s, which is when I grew up, didn't seem much like the early women's movement. As a history buff, I had read the writings of the earliest women fighting for women's rights. They were so proud to be women and only wanted the rights needed to allow them to safely fulfill their roles. To me, it seemed that the movement of my own time was more about convincing women that only men's roles in life were of value and that all things traditional to women were bad. That bothered me, even though I still considered myself a feminist. I was, perhaps, an 1800s feminist.
When I began attending Mormon services, I saw women who, in contrast, were proud to be women. They were proud of the ways they were different from men—and proud of how competent they were. I saw women leading, coping with challenging lives in amazing ways, and being feminine and strong at the same time. They seemed to be the perfect blend of all that was best. That appealed to me. I hadn't liked the idea that being a girl was a bad thing and that all the things women traditionally did were meaningless—my mother's life certainly wasn't meaningless to me. I benefited from her choices.
There were fewer employed Mormon women in the 1970s, but they were there, and so women's activities were held both in the evenings and the daytime hours, with women able to attend either one or even both, regardless of their employment situation. I saw that both groups put their families first, far more so than I often saw in the outside world. I didn't often hear Mormon women consider children as a burden or career deterrent.
The statements of church leaders resonated with me. They celebrated womanhood, instructed men to treat women with respect and honor, and taught women not to underestimate themselves. Mormon women, unlike the women in nearly every other church then, were allowed to give sermons, pray in meetings, and lead organizations—even leading over men in some settings. I found a disconnect between what I'd been told about Mormon women and what I really saw happening.
How Becoming Mormon Changed Me
A few years ago, I reconnected with a relative I hadn't seen since childhood. She remembered me as the kid sitting in the corner with a book in her hands. She told me that once, when everyone was heading to my grandparents' home, I stood up, walked to the car—without once removing my eyes from the book—rode all the way there, got out of the car, walked to the front porch and perched in the corner. Not once did I look up from the book or talk to anyone.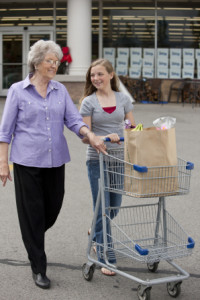 Left to my own devices, I might well have spent most of my life that way. I would rather read about life than live it. When I became a Mormon, I found that the Church didn't operate that way. I couldn't just read about the gospel—I had to live it.
They put me to work. My first "calling"—Mormonese for a volunteer church job—was as a class secretary. I was barely seventeen. They explained I was there because I would have to attend leadership meetings and have an opportunity to learn how Mormon leadership worked. I was unnerved to find out that the reason they wanted me to know that was so I could lead someday. Who, me? I was an outstanding follower of good leaders, but I didn't lead. I had no plans to lead, no desire to lead, and, I thought, no ability to lead.
It wasn't long before I received my first teaching assignment for adult women, and then one for children. Then they made me lead, and I was only eighteen, but leading women twice my age. I did it every bit as badly as I expected to and I was relieved when they decided they needed my sign language skills more than my leadership. However, I later found myself back in leadership positions. I still wasn't very good, but I was older now. I asked for help and received it. Gently, they taught me how to lead. They assured me I could learn to do this. And…I could. It's not my favorite thing, but I've done it many times.
Mormonism did not allow me to hide behind books, just reading about the world instead of living it. Over the decades, I have been forced out of my comfort zone again and again. I taught citizenship preparation and English as a Second Language at church, despite having no training in it. They merely assured me I could figure out how to create the program and carry it out—and I did. I oversaw a compassionate service program that had me doing all sorts of things shy people hate to do—visiting strangers, organizing projects, and listening while people grieved or worried. I learned a new language, taught people of all ages, and once, even had a leadership position over my own husband. I was assigned to work with teenagers, despite my protests that I hadn't understood teens even when I was one.
The skills I learned helped me develop the confidence to become an author and have my own business. I learned how to go into the world and interact with others, to lead, to teach, and to make a difference. I learned I was more than I'd thought I was—more even than I'd intended to be.
In the end, I decided to choose my mother's life. I didn't have to—many Mormon women have careers. But I wanted to be a teacher. I decided I'd like teaching my own children more than teaching those of others. Today, I am a wife, mother, and grandmother. I homeschooled my now-grown children, wrote a few books, ran a business with my husband and on my own, teach little ones…and while I still love a great book, I am living life, not just reading about it. While I joined the Church because I had a testimony of the gospel of Jesus Christ, I have found it has given me a better understanding of who I am as a daughter of God–and a better understanding of the person God knows I can be.
That's what being a Mormon woman has given me.
About Terrie Lynn Bittner
The late Terrie Lynn Bittner—beloved wife, mother, grandmother, and friend—was the author of two homeschooling books and numerous articles, including several that appeared in Latter-day Saint magazines. She became a member of the Church at the age of 17 and began sharing her faith online in 1992.