This week's blog comes from an interview I had with a good friend of mine who has recently gone through a break up. Taylor gives two analogies of dating, and shares his insights on why breaking up is hard to do. Combining his insights with those of a talk by brother M. Gawain Well entitled, "Breaking Up Without Falling to Pieces", it is my attempt to discuss the end to a relationship–some dos and don'ts for coming out on top.
First, we begin with how dating and forming relationships is like panning for gold.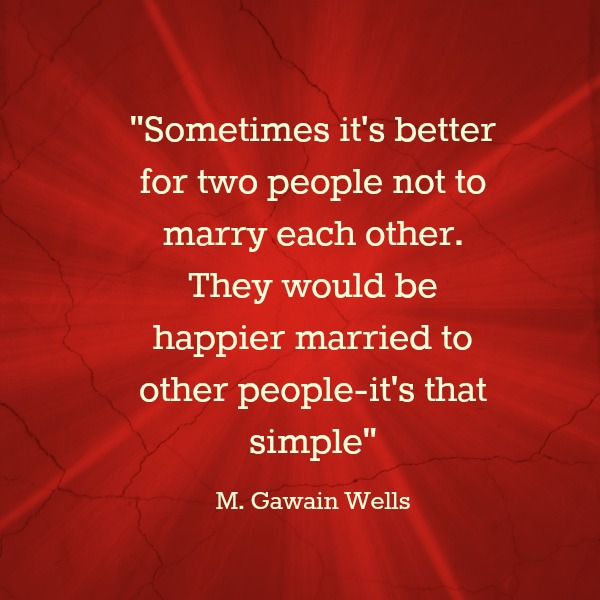 From Taylor's point of view, going on individual dates is like sifting out the big rocks. Being in a relationship is like sifting through and finding flecks of gold. These gold flecks are good character traits. If you find enough good gold flecks they can be collected and put together into a golden companion, if you will. If you are sifting and finding that there are fewer gold flecks then are desirable, you often need to dump the pan and start again. (Break up to find new potential) Brother Wells states, "Sometimes it's better for two people not to marry each other. They would be happier married to other people-it's that simple"
Breaking up is hard because there is a triangle of status in the relationship world. On the bottom are the single people who are misunderstood and often have a negative connotation associated with them. In the middle are those in a relationship. They are progressing upwards and they don't have the same off-putting association as the single people. Sometimes people don't want to leave this phase simply because they know what they will be returning to. Plus, the longer you date, the more possible it will be to reach the top of the triangle where the engaged people are. They have even higher status because they are the closest to leaving the single slums.
However, as we learned from the first analogy, breaking up is necessary to progression. Here are some do's and do not's to breaking up.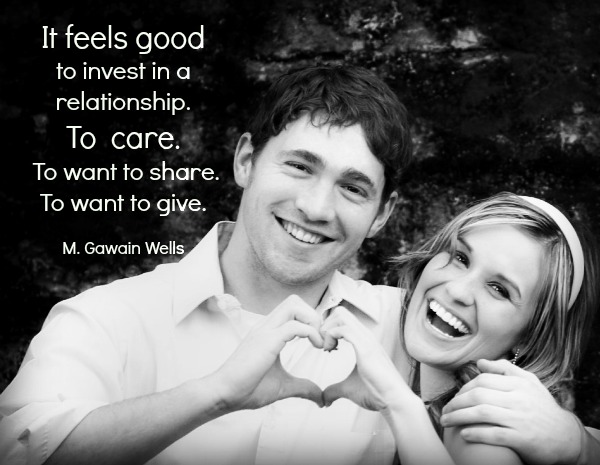 1- Don't feel like breaking up or coming to the decision of breaking up will be an easy one.  Taylor described for me the agony he felt at making this decision. For him it was a choice between getting married and breaking up. Associated with this choice was a constant pull of emotions and pressure from other people, particularly family and friends. He describes going from the highest highs to the lowest lows as he was determining what the right decision would be.
2- In order to finally come to the right conclusion Taylor suggests that you Do consult with the Lord when making the decision. Although everyone has opinions, including the other person in your relationship, the only opinion you need to worry about is God's. With the confirmation of the spirit, you can move forward confidently with your decision, no matter how challenging it may be. Make a choice, and then take it to the Lord. He will let you know what is best to do.
3-      Do not try to fill a hole in your heart with other people. Upon his break up Taylor described the first two weeks as a dating frenzy. He would go on date after date with girl after girl around him. He described the thrill of the hunt that was helping him overcome heartache, but eventually left him with a "dating hangover"  My understanding of this hangover is that you need to find a balance between dating too much, not enough, and not at all. Don't rush back into things and burn yourself out. This may be different for everyone else. This balance should be determined with each individual and the Lord. Remember that it takes time to heal and that it is important to let yourself feel even when it is uncomfortable.
4-      Don't delay a break up– "If you know you want to break up, just do it" Taylor suggested that when a break up is clear and you finally have the confirmation from God, it is better to act quickly and then give them space to heal. Don't stay in a relationship just because you don't want to be single.  One of the biggest factors of delay is knowing how to communicate without hurting the other person terribly. Being clear is very important. Brother Wells says, "The most important thing is to communicate, compassionately, clearly what you mean. Often one person will want the other to get the message without its being clearly stated, which may mean that the person who wants to break up isn't facing his real feelings. When you've cared deeply enough to date seriously, of course you shouldn't want to hurt the other person. But that's no reason for giving an unclear or indefinite message. Otherwise, the other person may accept only a change in the relationship, still hoping for eventual marriage."
5-      Do Stay Positive– Remember that breaking up is actually putting you one step closer to finding an eternal companion.  Remember that even when you find someone is not right for you to marry, you have not wasted your time because you now know more characteristics you want or need in a future husband or wife.
6-      Do form relationships– They are a good thing. Many people are afraid to start them, because they are afraid that they will end. If nothing else happens, you will have found more gold specks or, have a greater knowledge of what you are seeking in an eternal companion. You will know more what you can live with and what you cannot live without. Even if the relationship fails, Brother Wells says, "It feels good to invest in a relationship. To care. To want to share. To want to give. Hopefully, you can learn what is valuable from the experience."
While breaking up is hard to do, it is also necessary for finding the ultimate gold pile at the end of the search. Don't expect the process to be easy. Do consult with the Lord. Don't try to fill the hole with other people. Don't delay the inevitable, and most of all do stay positive and do form relationships. Going on dates and forming relationships is the only way to find a spouse.
About Ashley Dewey
Ashley Dewey is extremely talented at being single. Hobbies include awkward conversations with members of the opposite sex, repelling third dates, talking to boys about their girl problems and to girls about their boy problems. In her spare time she also has a very fulfilling school life, work life, and social life. Besides being a professional single, Ashley is also a BYU graduate with a degree in linguistics (Aka word nerd). She enjoys studying other languages, particularly American Sign Language, and finds most all of them fascinating. She is currently pursuing a masters degree in Teaching English as a Second Language. Ashley works most of the time and has often been accused of being a workaholic. Currently she works full time as a merchandiser and supervisor in a retail store, and part time doing social media work. On her day off she works (really it doesn't feel like work) in the Provo LDS temple. The only kind of work she finds difficulty focusing on is house work. Her favorite activities in her free time are reading, writing, creating social experiments, and spending time with great friends and family. Specific activities with those family and friends include: going to concerts, plays, dance recitals, BYU basketball and football games, and watching sports on television.
Twitter •