Living with roommates in college tends to open your eyes to a great many parts of reality. For me, that happened in a big way my senior year at BYU.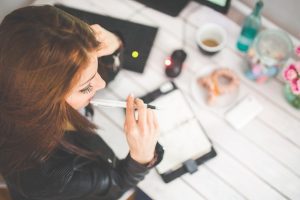 I was getting into the grind when suddenly my view of the world was turned upside down. Something was wrong with my roommate and I couldn't figure out what was bothering her. Something just seemed off. She was spending more and more time alone in her room being very isolated and quiet. It seemed like maybe she was suffering a little bit from depression, so I just kept her in my prayers and didn't worry too much about it.
Over the next few weeks, though, it got worse and worse. Finally all of us in the apartment noticed that something was up. We needed to know what was going on. Then the truth came out. My roommate had an eating disorder: exercise anorexia and bulimia, to be precise. For those who don't know what that means, the nutshell version is that those who deal suffer from this disorder eat very little and work out extra hard—not just a few minutes here and there, but upwards of 4-6 hours per day.
I was introduced to other new terms as well. Suddenly I knew and understood the concepts of binge, purge, and cut in a completely new way. The next several months were extremely challenging, but as often happens in the refiner's fire, I learned some very valuable lessons that will last a lifetime. Reflecting on this experience has motivated me to remember and apply those lessons even more.
Lesson #1: The Real Meaning of True Beauty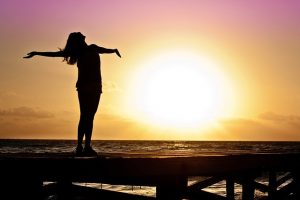 The first lesson I learned was that of true beauty. True beauty comes from within. It is manifest in who you are much more than in what you look like. Heavenly Father teaches us this lesson in 1 Samuel 16 when he describes how the Lord looks upon the heart, and man looks upon the outward appearance. For my incredibly gorgeous friend, when she looked in the mirror, she didn't see true beauty. She saw a distorted picture of herself. Many times we focus on our imperfections, and forget to accentuate the positive. There are very few people I know who love everything about themselves. Male or female, we all wish we were just a little bit better here or there. If only we changed something, we would be more attractive, more pleasing to the eyes of other people. The fact is those things don't really matter. What matters is that we are healthy, happy, and good.
Lesson #2: Compliment Character Traits, Not Beauty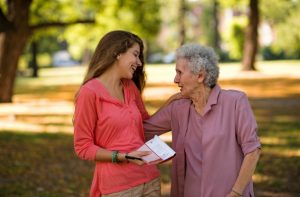 Lesson two for me was to remember to compliment others on their character traits rather than their appearance. As we were all striving to help my friend get better, we got to practice using different words and phrases that wouldn't trigger bad behavior. If you said her outfit looked good or that she looked gorgeous today, she would spend just a little bit longer looking in the mirror or being self-conscious, and that would lead her mind to go places that were dangerous. Instead, we learned that we could compliment on a specific thing that she had done well—i.e., a specific way we had seen her help someone else or on a talent she was developing. The best part was I was able to focus on real compliments. Each compliment increased in sincerity and meaning.
Lesson #3: Climbing Up from Rock Bottom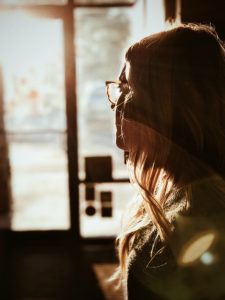 Lesson three: sometimes we have to hit rock bottom before we can climb up. Sadly, I watched as my friend and roommate hit her lowest point. It was one night as I was holding her in my arms that she spoke of the deep darkness in her heart. She couldn't handle her battle any more, she would say. She just simply wanted out. It had been four days in a row of her threatening suicide. I had already taken away all of her medication and other dangerous objects. She seemed determined.
Whether she was all talk or would have really followed through, I do not know. Thankfully, I will never have to know. We took action and led her into the hospital room that night. She was fighting us about it, but we got her in. After the doctors checked her out and kept her for a while, she was sent home on suicide watch for the next four days. She was unable to be left alone at all. We all ditched classes, took off from work, and juggled so that we were with her at all times. It was then that we defied her the most and called her parents to let them know what was happening.
Lesson #4: Seek Help from Good Sources
Get the right help. Remember too that actively engaged teamwork can really make a difference! Since this was a very sensitive subject, we kept the circle of informants pretty small. Very few people outside of our apartment knew what was going on. Our bishop became our best friend. When things got out of control, he would come over. I began talking with him daily over the next several months as we formulated plans to help our friend. A trained counselor offered expertise and helped not only our friend know what to do, but also those of us who wanted to help her. Doctors worked to correct physical ailments. As we worked together, prayed together, and learned together, we started to become part of a miracle! A decision was made and my friend entered a treatment center.
My friend knew that she had a problem. For a while, she had no desire to change. Even when she was sick, she would cling to her habits. She wanted to look a certain way and control certain things in her life, so she fought change and it didn't happen. She became her own stumbling block to progress.
Lesson #5: Attitude is Key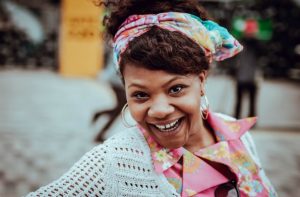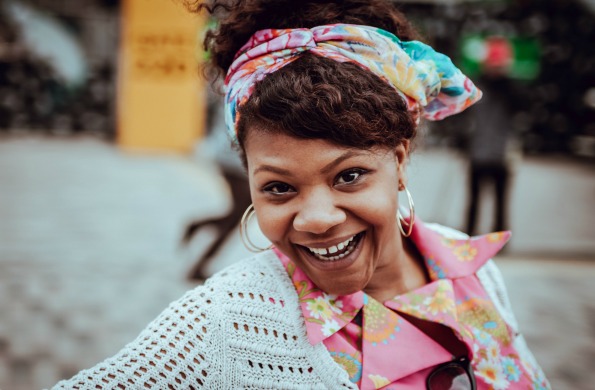 Lesson five: attitude is everything. When her attitude changed and she desired to get help, things got better. Simply changing her attitude began to change her life. Progress began to occur. Please don't misunderstand what I am saying: this was not a few-weeks-long trial for her. She still fights her battle every day, but with the right tools, we saw the Savior's Atonement in action.
Lesson #6: The Savior Can Heal Us
The Savior heals all wounds! That lesson was the true beauty of the whole experience. If you saw my friend in the past and you saw her today, you would think her to be two different people. I watched as she had to fully rely on the Lord to help her overcome a battle that she could not conquer on her own. She could not conquer it with legions of people on Earth, either. Although angels certainly were ministering on this side of the veil, my friend relied on Heavenly help. That help came! The more she tried to do what the doctors and specialists were telling her, the more the Savior's power was evidenced. The darkened world in her soul began to show its light again. Now the light gets brighter and brighter every time we see each other.
True beauty is in our character. Sometimes we have to hit rock bottom before we can climb to the top, which we can't do without the right attitude and the right help. Most of all, we can't do anything without our Savior. He is the one who turns our trials and tears into triumphs and testimonies!
This article was originally published in April 2014. Minor changes have been made.
About Ashley Dewey
Ashley Dewey is extremely talented at being single. Hobbies include awkward conversations with members of the opposite sex, repelling third dates, talking to boys about their girl problems and to girls about their boy problems. In her spare time she also has a very fulfilling school life, work life, and social life. Besides being a professional single, Ashley is also a BYU graduate with a degree in linguistics (Aka word nerd). She enjoys studying other languages, particularly American Sign Language, and finds most all of them fascinating. She is currently pursuing a masters degree in Teaching English as a Second Language. Ashley works most of the time and has often been accused of being a workaholic. Currently she works full time as a merchandiser and supervisor in a retail store, and part time doing social media work. On her day off she works (really it doesn't feel like work) in the Provo LDS temple. The only kind of work she finds difficulty focusing on is house work. Her favorite activities in her free time are reading, writing, creating social experiments, and spending time with great friends and family. Specific activities with those family and friends include: going to concerts, plays, dance recitals, BYU basketball and football games, and watching sports on television.
Twitter •