It's May. Spring and warm temperatures. That, to me, means time to put down the books, and test papers and pens once in a while and get outside. So let me tell you a little story. We call it the worst camping trip ever.
In Luke 21:26 we read that in the last days the hearts of men shall fail them. I have always assumed this was because in the last days there would be storms or destruction which would result in homelessness and therefore . . . camping. I love camping. I love nature. I love mountains and rivers and trees. It's just that if you take the normal image of a cozy campfire with s'mores and add ten children . . . it changes things. If you take a canoe and a crazy river, I think of fun and adventure. I add a child or two and it's a fear factor event. Now I love sharing nature with my children and seeing it through their eyes . . . but it does change the experience.
It started out as the kids and I were driving down to meet my husband near where he had a job interview. We were planning to take a look at the community then drive another 8 hours to see another community and possible job. We wanted wifi at our campground, so we could do some research. That limited our options and we ended up at the Midessa Oil-patch. Yes that's a real thing. Normally when I think of nature and camping, I don't picture it so oozy and black. When we arrived we had our normal discussion about why we booked 2 sites together (10 children!). He suggested we take 2 sites close to the pool and the restrooms, instead of the other 2 available at the other end of the park. With potty training twins, that sounded good to us. The one drawback of these sites was they were in the low end of the park. There was only a 30% chance of rain. We asked if they needed rain . . . if so, we'd tempt fate and be closer to the bathrooms. The other unique aspect of this campground was they had underground pipes and didn't want us to stake our tents, except in one small area. No problem we decide . . . what were our options?
We set up tents, get changed and enjoy a beautiful evening of swimming, campfire food, s'mores and glo stick light saber wars. Looking back I should have recognized the set up. It was a Goldie Hawn, Chevy Chase vacation movie . . . we had the foreshadowing, humorous get-to-know-the-characters, and peaceful fun. Guess what happened next?
We settled everyone into tents. We had the 3 oldest girls in Grandma's A-frame, in the one stakeable spot. We had the boys in their little tent and the little girls in the "not our family" sized tent. We hopped in husband's rental car and broke out the laptops to check things out. It wasn't long before we noticed the rain. I was looking over husband's shoulder and noticed the A-frame was doing what A frames do best- falling down. He noticed that the family tent was getting a little air. Our little girls don't weigh enough to battle the winds. This was a Texas sized storm. That whole "winds come sweeping down the plain" thing? It's not just for Oklahoma.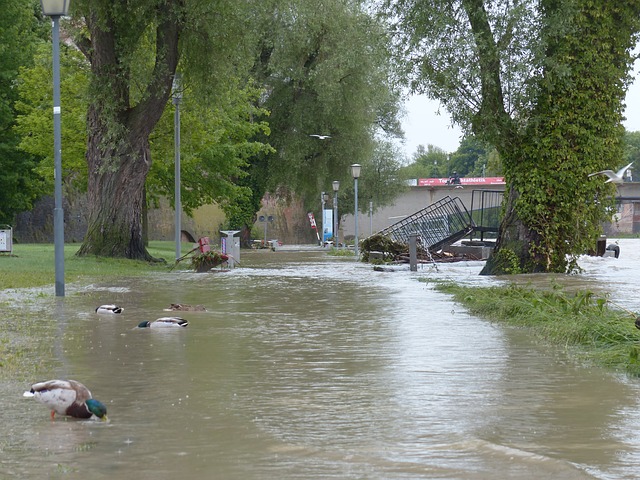 Husband raced to the little girls to go all Hercules on their tent. I raced over to the older girls' tent. I learned some fascinating things. When I unzipped the tent I discovered that tent fabric is strikingly similar to parachute fabric- it caught wind and my older girls didn't weigh enough to stay on the ground. The wind was ripping the tent from the stakes. When the hail started I learned that despite my generally calm, tough exterior, I scream like a girl at times. Loudly. As I wrestled the tent to the ground, I made an executive decision. We were done here. We had never pulled out of a campground for adverse weather conditions, but I was willing to break that record. I told the girls to get in the van. We raced to the van and I unlocked the door, then raced back to grab their gear and get it up on the picnic table under the "shelter".
I went over to the family tent to inform my husband. He was holding the tent up and very successfully reassuring the little girls. I informed him of my decision and that is was made and done and we were going no matter how heroic and amazing and successful he was in his end of this endeavor. We got the little girls to the van and rolled up the tent and shoved it in the back of the van. The water was ankle deep at this point and the boys finally peeked out of the tent, purely out of curiosity. We talk them into the van and start cleaning up our things from the campsite.
Now that all of the children were safe I could relax a bit. Once the water is dripping from your eyelashes, that's just as wet as you can get. It's done. So, you just embrace it and dance in the rain. We clean up and about this point we discover a few little problems. And one big problem. I had been carrying the van keys in my hands, with the ring around my finger. I still had them in my hand. Mysteriously one key was missing. I have no idea how it's possible, short of comedy movie gods intervening. It was gone. We had no way to drive our crew to a hotel. We had husband's rental car, but he hadn't rented a 15 passenger van. His keys? They were in the pocket in the tent, stuffed in the back of the van. Muddy tent diving anyone? I took the opportunity to search for our daughter's $200 little glasses at the same time. Sigh.
New plan. We take a few trips to a hotel and arrive wet, and muddy and very much awake shortly before 3am.
The next morning, we discover that what you think you need at 3am (a hot shower) and what you want in the morning . . . shoes, a hair brush? . . . are distinctly different things. We straggle to breakfast in our weather loved, barefooted glory.
Now fed, we settle in to enjoy the fun zone of the hotel while husband gets to clean up the disaster area and meet AAA. Hours of mud and muck later, we were all together and on the road. The greatest casualty was our oldest daughter's scriptures.
The keys were never found.
Now doesn't this make you eager to enjoy spring?
About Britt Kelly
Britt grew up in a family of six brothers and one sister and gained a bonus sister later. She camped in the High Sierras, canoed down the Colorado, and played volleyball at Brigham Young University. She then served a mission to South Africa. With all of her time in the gym and the mountains and South Africa, she was totally prepared to become the mother of 2 sons and soon to be 9 daughters. By totally prepared she means willing to love them and muddle through everything else in a partially sleepless state. She is mostly successful at figuring out how to keep the baby clothed, or at least diapered, though her current toddler is challenging this skill. She feels children naturally love to learn and didn't want to disrupt childhood curiosity with worksheets and school bells. She loves to play in the dirt, read books, go on adventures, watch her children discover new things, and mentor her children. Her oldest child is currently at a community college and her oldest son is going to high school at a public school. She loves to follow her children in their unique paths and interests. She loves to write because, unlike the laundry and the dishes, writing stays done. Whenever someone asks her how she does it all she wonders what in the world they think she's doing.
Twitter •