So we've all had them: the stories that will live on as legends in our family history, forever. Well, recently my friend told me one of those stories from her life. Tara had recently received her mission call when a boy who was interested in her found out her plans and reacted in a very unexpected way. There are lessons we can learn from this poor fellow, and from my friend.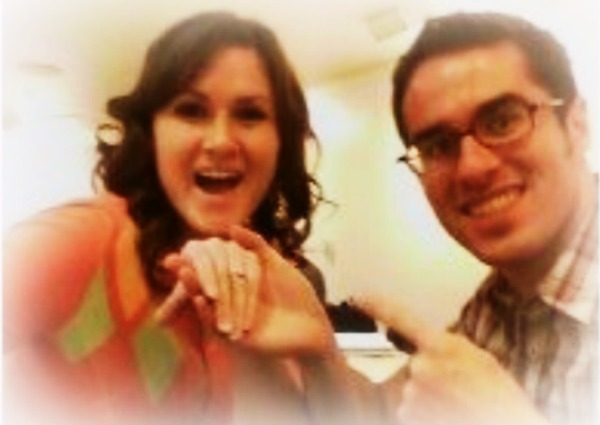 He bluntly stated, "You should stay home and marry me." She felt it a harmless joke that carried on in a class they shared together on a regular basis. Suddenly, one day on a break during the class he took her by surprise. He popped out a ring and said, "Tara, I wanna marry you. Will you at least wear this ring home over thanksgiving break and talk to your parents about it before you make a decision." She laughed but took the ring as a joke to play on her mom.
The story doesn't stop there, at her farewell party he threw in all of his last efforts to keep her home. He even threatened to kiss her after she was already set apart. Needless to say she kept her distance. Even after she left, he wasn't quite finished. Every week that she was in the MTC he wrote her a decorated letter that had phrases on the envelope like "Mi Amor". One of the letters was 8 pages, and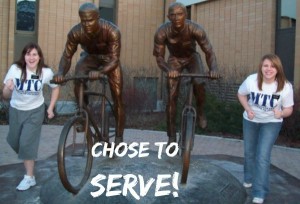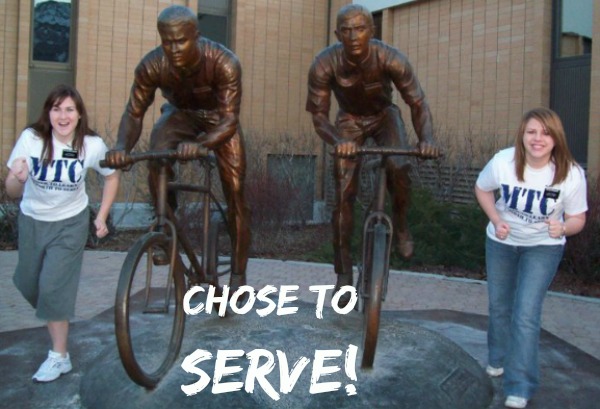 included a talk about celestial marriage from Elder Nelson. It said something to the effect that sisters didn't have to go on missions, and they could come home honorably at any time. It was more important for them to get married if they had the opportunity. He even tried to get her to meet him at the temple on preparation day where he would provide her with a frosty and have a "date."
Lesson one – Gentlemen, sometimes No actually means No! We learn many times that persistence pays off, and therefore many young men try and try again. While this can be flattering, and sometimes even produce positive fruits, it is possible to go too far! My advice, "Be ye therefore careful!"
Lesson two – When you love someone don't be afraid to tell them. It may end in rejection, (maybe even multiple times), but at least you won't live with regret. He didn't stay up all night wondering, "What if? " The prospect was made clear.
Lesson three – Keep a good sense of humor. While Tara was a bit creeped out by this fellow, she did get a good laugh out of it all along the way. She actually got several laughs and still continues to do so. Many others also got a good laugh, including her MTC district.
Lesson four – Write down the stories from your life. You never know who can learn something from them. This is particularly true of good and funny stories; your children and friends will appreciate them long into the future. They make you seem more real and your children won't fall asleep while reading your journal.
Today I invite you all to think of one funny story from your own life and to do two things with that story: First, tell someone around you because we all need more humor in our lives. Second write the story down somewhere so that you and others can look back on it in the future.
About Ashley Dewey
Ashley Dewey is extremely talented at being single. Hobbies include awkward conversations with members of the opposite sex, repelling third dates, talking to boys about their girl problems and to girls about their boy problems. In her spare time she also has a very fulfilling school life, work life, and social life. Besides being a professional single, Ashley is also a BYU graduate with a degree in linguistics (Aka word nerd). She enjoys studying other languages, particularly American Sign Language, and finds most all of them fascinating. She is currently pursuing a masters degree in Teaching English as a Second Language. Ashley works most of the time and has often been accused of being a workaholic. Currently she works full time as a merchandiser and supervisor in a retail store, and part time doing social media work. On her day off she works (really it doesn't feel like work) in the Provo LDS temple. The only kind of work she finds difficulty focusing on is house work. Her favorite activities in her free time are reading, writing, creating social experiments, and spending time with great friends and family. Specific activities with those family and friends include: going to concerts, plays, dance recitals, BYU basketball and football games, and watching sports on television.
Twitter •