It was never my intention to marry someone who had been previously married. I don't know that I ever really thought about a second marriage situation. I guess I just always assumed that I would fall in love with someone who had never been married. Sometimes you just don't know what the plan is for you until it happens.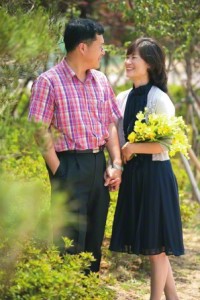 It was not scary for me to marry a man 12 years older than I am. It was terrifying that the man had been married before and had a son. In retrospect, I can honestly say that my husband's prior marriage was a blessing to me; not a curse. I don't recommend divorce for anyone, and I'm blessed that I never had to go through one. I'm also blessed that my husband is a very wise man—wise enough to learn from his broken first marriage. I became a recipient of his lessons learned.
Divorce causes scars, though, and those scars take a long time to heal. As the second wife, I learned to be part of that healing process. When someone you love is hurting, it is only natural to want to help stop the hurt. As I learned to salve my husband's wounds, I developed two character traits that were lacking in my personality: empathy and patience.
We had been married about ten years when we had a silly argument over something I don't even remember. I was being a total brat because I was exhausted, and being tired makes me cranky. He should have put me in my place, but instead let me walk all over him—which in turn made me angry. I blurted out, "Why don't you ever stand up for yourself when you know you are right?!" The answer hit me in the stomach like a lead balloon. "Because I'm afraid you'll leave me." We talked for a long time that night. We talked until I was 100 percent certain that he knew no matter how angry I ever got with him, I was in it for the long haul.
The experience of a failed marriage made a good man an even better man. He could have repeated mistakes with me. He could have been bitter and sullen. He could have blamed all his problems on his first wife. He didn't do any of that. Instead, he analyzed what went wrong in his first marriage, took responsibility for his part of it, and tried not to repeat the mistakes that he made. Those attempts to make our marriage better than his first marriage made me love him all the more. It made me try harder—which, in turn, made me a better woman.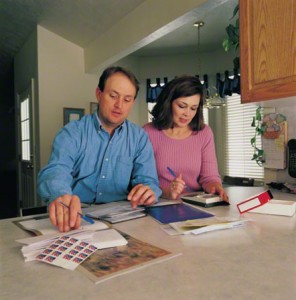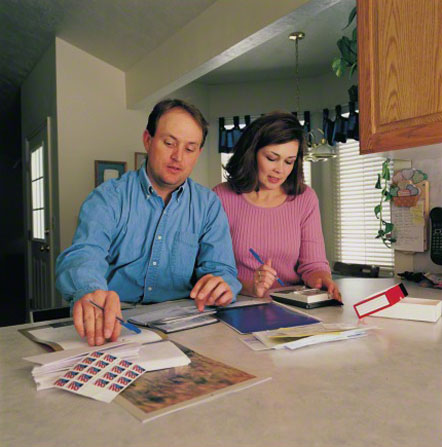 Yes, there is always baggage. I've known a lot of divorced people in my lifetime, and it seems to me (from a totally uneducated layman's point of view) that the biggest baggage is usually the self-esteem issues. Divorced people usually take the failure of the first marriage as a direct hit to their self-esteem. They consider themselves failures, and there always seems to be a long line of people inside and outside of the family ready to get on the band wagon and kick them while they are down. It would behoove us all to remember that divorce is always a two-way street.
When friends of ours have divorced, it has sometimes been a temptation to take sides. We always remind ourselves that we don't see what goes on behind closed doors. Those outside the marriage never get the full story—not because our friends lie to us, but because they are so emotionally wrapped up in it that they can't give both sides of the story. If they were able to see their spouse's point of view, they wouldn't be getting a divorce in the first place. In light of that, I hope I am never the outsider who places blame. I hope I'm not ever the person to kick someone while they are down. I don't ever want to be the one to strike a blow to someone else's self-esteem.
If you are divorced and wondering if you could ever consider marrying again, this is the advice I would give you. Look within yourself and discover the real you. Look within your failed marriage, as if you were an invisible person in the home. See both sides of the marriage. Discover what went wrong from both partners' perspectives. Accept responsibility for your
half of the baggage and forgive the other person's baggage. When you've done that, you'll be ready to move on. Once you've moved on, don't dwell on past mistakes, but don't repeat them either. Make a better person of yourself.
If you are a person who is considering marrying someone who has been through a divorce, or if you have already married someone who has been married before, this is my advice for you. Don't hold your marriage hostage by not being willing to accept the fact that your spouse has a past. Be totally prepared for those self-esteem issues that will almost always surface. Be the salve for those self-esteem issues; not the irritant.
I found this quote on social media a while back and saved it because I thought it was so appropriate for second marriages. "A true relationship is having someone who accepts your past, supports your present, loves you, and encourages your future!"—Author Unknown.
About Tudie Rose
Tudie Rose is a mother of four and grandmother of ten in Sacramento, California. You can find her on Twitter as @TudieRose. She blogs as Tudie Rose at http://potrackrose.wordpress.com. She has written articles for Familius. You will find a Tudie Rose essay in Lessons from My Parents, Michele Robbins, Familius 2013, at http://www.familius.com/lessons-from-my-parents.
Twitter •