Recently I have been overwhelmed by the number of ways that the family is under attack. It has been hard to watch as many of my friends who were married only a year or so have had marriages end in divorce. It seems to be coming from both husbands and wives. In some cases I have been a witness for a long time. I've seen the long term effects on both individual members of the marriage partnership, and also upon their children. Russell M. Nelson teaches that "While salvation is an individual matter, exaltation is a family matter." What greater gift is there than to be exalted in our families? I submit that there is nothing!
As a single adult, I feel that there are ways to keep this exaltation mentality, not only for the future, but for the here and now as we actively participate in our own families. It is my belief that as we strengthen home and family our society as a whole will be better off. Furthermore, when you support each other, your family will become stronger. To illustrate best how single adults can actively participate with their families, I have chosen examples from my single friends.
When he was in the midst of finishing up high school and heading out on a mission, my friend Josh watched as his parents went through a terrible divorce. Recognizing that this life event influenced not only himself, but also his younger siblings, Josh jumped into action. For many years now, he has taken great care to spend one on one time with each of his 6 siblings. He tries very hard to discover activities that are meaningful to them and then sets aside time from his crazy schedule to take them each on outings and give them time. His siblings absolutely adore him! They want to be like him, and guess what? He is living his life in such a way that they should emulate his actions.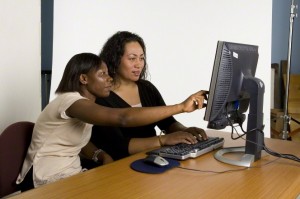 Tara, another friend taught be by example how to make your family your friends. Marie has become best friends with her mother. They call each other at least a couple of times a week. They chat about everything openly and honestly. Marie's mom knows the details of her daughter's life, including the things that are good, and the things that are hard. I'm not a mom yet, but I would imagine that this form of relationship with a child would be a tender and precious gift!
In my own family, my little sister Allie has been tremendous because she has a gift to help each family member feel remembered. She is very involved in our family. Since all of us are pretty spread out these days she calls each of her siblings about once every week or so. She also goes out of her way to visit our Grandma and Grandpa as often as possible. Any time that there is a birthday or special occasion in one of our lives we will receive a note, or a gift from her. She often sends messages letting us know that we are in her thoughts and prayers. These simple things make a very big difference!
My friend Jeanette is the queen of family history. She truly has developed the spirit of Elijah. She spends hours researching names and dates. After she spends the time preparing those names, Jeanette spends hours to help family members go through the temple. She understands that it is her responsibility and blessing to help her family members receive their covenants.
My friend Taylor understands the mandate to look for a future family. He doesn't expect the Lord to just drop a family into his lap. As time intensive as dating can be, he understands the importance of his investment. He seeks out the company of young ladies and takes them out on real dates. He spends a significant amount of time and energy trying to get to know as many people as he can while he searches for his eternal companion. I think of all the lessons he is learning from the people around him. What if we all took our futures into our own hands?
In conclusion, if we all practice the same lessons that my friends have taught, we will be helping to save ourselves, and bring our families exaltation. Remember the value of spending one on one time with family members, making our family our best friends, helping family members to feel remembered, ensuring that our family members make it to the temple, and looking for a solid foundation for our future families. I invite us all to start today. Pick one and strengthen your family, for as we strengthen that, we strengthen the world.
About Ashley Dewey
Ashley Dewey is extremely talented at being single. Hobbies include awkward conversations with members of the opposite sex, repelling third dates, talking to boys about their girl problems and to girls about their boy problems. In her spare time she also has a very fulfilling school life, work life, and social life. Besides being a professional single, Ashley is also a BYU graduate with a degree in linguistics (Aka word nerd). She enjoys studying other languages, particularly American Sign Language, and finds most all of them fascinating. She is currently pursuing a masters degree in Teaching English as a Second Language. Ashley works most of the time and has often been accused of being a workaholic. Currently she works full time as a merchandiser and supervisor in a retail store, and part time doing social media work. On her day off she works (really it doesn't feel like work) in the Provo LDS temple. The only kind of work she finds difficulty focusing on is house work. Her favorite activities in her free time are reading, writing, creating social experiments, and spending time with great friends and family. Specific activities with those family and friends include: going to concerts, plays, dance recitals, BYU basketball and football games, and watching sports on television.
Twitter •