Modesty has been on my mind. A friend and I got into a discussion this week about modesty and how it's getting harder and harder to dress fashionably and still cover up. I'll be the first to admit that even though I love fashion, I often choose to shun the trend. Miniskirts and I were never friends and I have never owned a two-piece swimsuit. I am in love with the swim shorts trend. So cute and functional!
Maybe it was because I was such a tomboy growing up, but showing extra flesh just because I'm a girl has never been appealing.
Are We Focused on Modesty?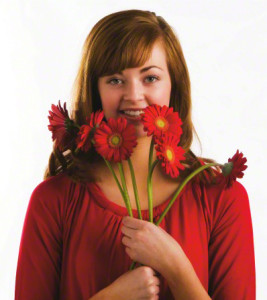 In the process of discussing modesty, my friend mentioned something that I want to discuss. She has recently lost a lot of weight and for her, wearing less is liberating. But I don't agree with her. I think that no matter your size, you owe it to yourself and to God to show respect for your body by not showing areas that we as Latter-day Saints have been asked to cover. I despise how the clothing stores seem to think that women only have value for their sex appeal and I hate how modesty has become less and less cool over the years.
And then I go shopping in the big girl clothing stores, hoping for more modesty, and it seems they think that big girls are supposed to be more naked than the thin ones. I feel so grateful for the encouragement of my parents and the Church that helped me stand up for what I felt was right as a kid. And now that I am an adult, modesty feels even more important.
Having Encouragement
When I was a teenager, my Dad brought home a surprise. He had stopped by the LDS book store on his way home from work and bought a dozen "Mormon-ads". These were posters with inspiring sayings and scriptures on them. They were essentially the pre-internet meme. I loved them! And I plastered my walls with them. Their uplifting messages are still floating around my mind today.
My absolute favorite one had a bouquet of roses on it, and there in the center of the bouquet, tall and proud, was a daisy. The phrase below read, "Be your own kind of beautiful." It inspired me daily. It reminded me that being another cookie cutter wasn't the only way to be beautiful; that if I was true to myself, I could stand tall and confident — and that beauty comes in so many shapes and sizes.
Treated Differently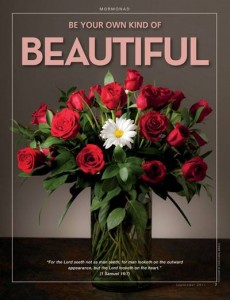 Being the only girl in a household with four boys (and one baby sister) had its challenges. When I was 16 and decided I was going to be cool and "lay out" like the other girls did, I got catcalls from my brothers. The shouts of "beached whale" and the jeering usually drove me inside well before I got any color. I wasn't allowed to run around in my underwear like the boys did.
I'll never forget one snowy morning as I prepared to shovel the walk, having my dad freak out because I was wearing a thermal long-sleeve shirt and it "wasn't a shirt, it was underwear." He equally objected to my wearing men's boxer shorts as regular shorts, as was the cool thing when I was in high school. So I was used to being singled out and given stricter rules at an early age. It was good preparation for this modesty issue later in my life.
Modest is… Modesty!
There has been a lot of conversation online about "Modest is hottest" and conversely "Modest is not hottest". For a long time, we tried to encourage each other to dress conservatively by saying that dressing modestly was just as "hot." The catch phrase became "Modest is hottest." But the new movement is pointing out that we aren't looking to be sex idols when we cover up; instead, we are looking to be respected and treated in a way befitting a lady and a daughter of God… And I like that one even more, because it's the truth.
We don't want to be ogled by the masses — at least, I don't! Even when I was "on the market" and wanted to flirt and meet guys, I was very turned off by the big head-to-toe "checking you out" gestures. I always dressed modestly, but that doesn't stop some people. I happen to think that leaving something for the imagination and dressing in a flattering manner goes a long way toward building up self-esteem. And it's very attractive! We ladies owe it to ourselves to dress comfortably and functionally. There is nothing more annoying to me than having to adjust my outfit all day long.
Dress for the Real World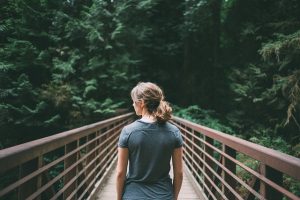 The irony is that as the fashion industry has adopted ever more impossible standards and as they encourage women to wear less, women feel worse about themselves.
I went shopping with a friend last week and I was saddened by how many shirts were totally transparent. It's like you're wearing a hint of a shirt. This layered look annoys me because as a mom, I'm always being pulled on. I don't want an extra layer to juggle and keep on straight. And I really don't want to flash my preschooler a good eyeful of cleavage when I hand him his sippy cup.
I also don't want to have to stand still all day because simple movement messes up my "look." Why hasn't anyone in the fashion industry realized this? We women don't live in the bedroom. There needs to be something to wear the rest of the day! Are you listening to me, fashion industry? I hope so!
Being an Example of Something Better
So ladies, in the interim as the industry catches up with us, we can build our confidence in our worth as we show the world we are wise enough to have functional and attractive outfits. We aren't looking to be "hot" and slobbered over. We are looking to be respected, looked in the eye, and given the courtesy we should have always been given.
We want to be positive examples to the young women who are unaware of just how twisted the media seems to have made womanhood and we want to support our husbands as they seek to be clean and shun pornography in all its forms.
One of my favorite looks lately is the maxi skirt. The length makes it easy to do daily tasks and be on the floor with small children. And the look is just adorable! Even paired with a simple short sleeve shirt, it's awesome. And it's totally modest!
If you look around, there are great outfits when you are selective. So this revolution of ours need not be stressful. I'm happy to be your support if you are wavering. Together we can make the world a better place and save ourselves the heartache that comes from allowing ourselves to be fed lies any longer.
We are women. We are strong. We make a difference.
About Patty Sampson
Patty thrives on all things creative. You'll often find her in the garden pretending she is a suburban farmer. She loves meeting new people, and is devoted to her friends and family. In her heart she is a Midwesterner even though life has moved her all over the country. She believes in "blooming where you're planted" and has found purpose in every place she has been. She has a deep and abiding love for the Savior and the Gospel of Jesus Christ. And she loves editing LDS Blogs because it is a constant spiritual uplift. Not many people can say their job builds their witness of the Savior.
Twitter •