While I was in the LDS Young Women's program my leaders taught me a song that has remained with me for quite some time. It states, "If you raise your hands up high and your belly shows, quick remember who you are, run home and change your clothes. If you bend to touch your toes, and your back shows, quick, remember who you are; run home and change your clothes. If your clothes are oh, so tight, and you know that that it's not right, quick remember who you are, run home and change your clothes." As silly as the song may sound I believe that it teaches us some very important lessons about the importance of dressing our bodies to reflect who we really are, and the importance of living up to that potential.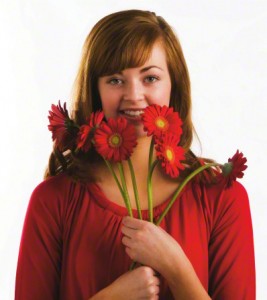 The most important message of the song is to remember who you are. When we know we are children of God we act differently. Knowing that you are child of God makes it possible to dress as a child of God. How would you dress in the presence of the Lord? In my mind's eye God lives in a refined, beautiful and dignified environment where the spirit can dwell. This feeling can be found in places like the temple.
Just as we treat our temples with sacred reverence and respect, so should we also treat our bodies, because they are temples as well. In 1 Corinthians 3:16 we read, " Know ye not that ye are the temple of God, and that the Spirit of God dwelleth in you? If any man defile the temple of God, him shall God destroy; for the temple of God is holy, which temple ye are."
Susan W. Tanner asked,
"What would happen if we truly treated our bodies as temples? The result would be a dramatic increase in chastity, modesty, observance of the Word of Wisdom, and a similar decrease in the problems of pornography and abuse, for we would regard the body, like the temple, as a sacred sanctuary of the Spirit. Just as no unclean thing may enter the temple, we would be vigilant to keep impurity of any sort from entering the temple of our bodies. Likewise, we would keep the outside of our bodily temple looking clean and beautiful to reflect the sacred and holy nature of what is inside, just as the Church does with its temples. We should dress and act in ways that reflect the sacred spirit inside us."
Furthermore, in the For the Strength of Youth pamphlet we learn , "Your body is God's sacred creation. Respect it as a gift from God, and do not defile it in any way. Through your dress and appearance, you can show the Lord that you know how precious your body is. The way you dress is a reflection of what you are on the inside" Remember in the words of Jeffrey R. Holland, "In the gospel of Jesus Christ, modesty in appearance is always in fashion. Our standards are not socially negotiable"
However, it is not only about the clothes, but attitude. Susan W. Tanner once said, "Modesty is more than a matter of avoiding revealing attire. It describes not only the altitude of hemlines and necklines but the attitude of our hearts." What does modesty have to do with the quality of our hearts? The short answer is everything. We have heard in the scriptures that if a man gives a gift grudgingly, it is as if he never gave the gift. Modesty is a gift to ourselves of self-respect and confidence. It is a gift to others of purity and virtue. Modesty in communication, conversation, and action all tie together to help us act more as children of God.
Like all gospel principals, modesty is based upon the true nature of things. Knowing we are sons or daughters of God, should we conduct ourselves in a lesser manner? Knowing that our bodies are like temples, should we adorn them like fashion malls, or holy halls? We have a choice. I would submit that our attitude and our dress should help invite others to come unto Christ because that is the purpose of all that we do. My challenge for all of us today is to "quick remember who you are", and then if necessary go home and change your clothes, or your attitudes in order to represent better who you really are.
About Ashley Dewey
Ashley Dewey is extremely talented at being single. Hobbies include awkward conversations with members of the opposite sex, repelling third dates, talking to boys about their girl problems and to girls about their boy problems. In her spare time she also has a very fulfilling school life, work life, and social life. Besides being a professional single, Ashley is also a BYU graduate with a degree in linguistics (Aka word nerd). She enjoys studying other languages, particularly American Sign Language, and finds most all of them fascinating. She is currently pursuing a masters degree in Teaching English as a Second Language. Ashley works most of the time and has often been accused of being a workaholic. Currently she works full time as a merchandiser and supervisor in a retail store, and part time doing social media work. On her day off she works (really it doesn't feel like work) in the Provo LDS temple. The only kind of work she finds difficulty focusing on is house work. Her favorite activities in her free time are reading, writing, creating social experiments, and spending time with great friends and family. Specific activities with those family and friends include: going to concerts, plays, dance recitals, BYU basketball and football games, and watching sports on television.
Twitter •