Keep me, protect me, share me and I will live forever! "Me" is your family photographs. In my last post I wrote about "Keep Me" and this post will be about "Protect Me"
Every family has a story and the opportunity to record it and protect it.
Photographs and other important documents are very valuable in recording your family story and it is important to protect them. Here are a few simple rules about protecting and preserving family photographs and documents.
Never do anything to photos or documents that cannot be reversed.
This is the first rule because it is the most important rule. This includes not cutting photos. If you want to crop a photo, scan it and then crop the scan. Keep in mind that you are handling irreplaceable originals and treat them accordingly.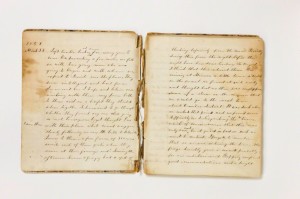 Use proper adhesives carefully
a. Use only archival glue sticks or starch paste
b. Avoid white glue, rubber cement and cellophane or other tapes
c. Think twice or maybe even three times before you use any adhesive on original documents
Organize Materials
a. Remove newspapers clippings, pressed leaves, staples, paper clips and rubber bands. All these items cause damage to stored items.
b. Newspapers are acidic which why they become yellow with time. Store them in plastic sleeves. Photocopy newspaper articles and other documents onto acid-free paper, such as bond paper.
        c. Use copies of materials and store the originals in a safe place
To Store materials
a. Use archival quality boxes, folders and plastic sleeves. Archival quality means acid-free and lignin-free. Scrap book supply stores are a good source for archival quality materials
b. Keep materials in a cool, dark, dry area. Avoid moisture and light. Unfinished basements and garages are not good storage areas.
 Label Photos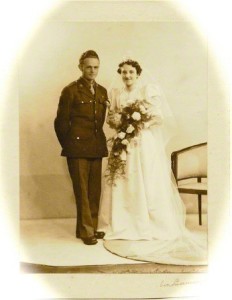 Use a soft leaded pencil on to write on the back, not the front, of photos.  A photo label should include the date, if known, when the photo was taken along with who is in the photo. It can seem a little silly to write first and last names of the people in the photo but remember you are recording this information for someone years from now that won't know who the people are.
To Store Photographs
a. Do not touch image side of photographs. Wearing cotton gloves when handling photos will also protect them.
b. Keep the original intact, use a copy
c. Don't use glue. Use photo corners.
d. Share copies with others in case of loss.
e. Use archival-quality albums.
To Store Digital Items
a. Technology is fleeting, update to new formats as it changes
b. Compact discs last 5 to 10 years
c. If you only have a photograph or document in digital form, making a paper copy is a wise idea since paper is a lasting medium . When printing photos, documents, etc. use acid-free paper and pigment ink.
There are two types of ink, pigment ink and dye-based ink. Pigment ink is a powdery substance suspended in water while dye-based is water soluble. Pigment ink bonds to paper better than dye-based ink and therefore creates an image that will last much longer. Most black ink cartridges are pigment ink, while color cartridges are dye-based ink, unless they are identified as pigment ink. Color dye-based inks are more vibrant and less expensive and therefore used more often than pigment ink for color cartridges. Printers that use pigment ink are readily available for purchase, or, if you only have a few pictures you want to print, you may want to look for a professional printing service that uses pigment ink.
Any family photos you possess are true treasures.   It is your opportunity and responsibility to protect and preserve them so that others can enjoy them also. If others are going to enjoy them, you will need to find ways to share them. That will be the topic of my next post.
About Christine Bell
Christine Bell has been seeking her ancestor for almost forty years and continues to find joy in each one she finds. She volunteers in a Family Search Family History Center where she helps others find their ancestors. As a convert to The Church of Jesus Christ of Latter-Saints, she is grateful to be a member of the Church. She is a wife, mother of six grown children, grandmother of five going on six, and currently living in the western United States. Christine enjoys spending time with family and creating quilts for family, friends and Humanitarian Services of The Church of Jesus Christ of Latter-day Saints.