A friend of mine once told me of a time when she got pulled over for speeding. It was a rainy evening in late-November. Wet leaves on the pavement made slick conditions for driving. She had a trunk full of groceries for Thanksgiving and decorations for Christmas, an errand list a mile long with fewer items checked off than she had planned, and to make matters worse, she had been arguing with her three children in the back seat. The flashing lights in her rear-view mirror made her heart leap into her throat. She could hardly control the pounding when the police officer asked for her identification. Thoughts of how she would manage to pay a speeding ticket on her family's limited budget raced through her mind. When the officer returned, he gave her only a warning. "Ma'am, you're driving too fast for current conditions. I'll let it go today, but be careful. It can be dangerous this time of the night, if you're not in focus."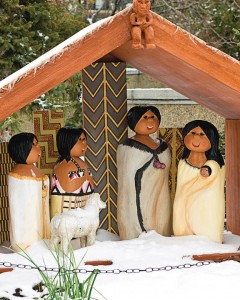 As my friend drove home, slower, more cautiously, more aware of the "current conditions" of the road, she reflected on the words of the police officer. He was right. She had been driving too fast for current conditions—and not just the ones on the highway. She needed to slow down to enjoy the true meaning of the holiday season.
Holiday Trifecta
The holiday trifecta is upon us again—Thanksgiving, Christmas, and New Year's Day. It is a time of joy multiplied by three. Thanksgiving reminds us to be grateful for our blessings, Christmas reminds us of the blessings of the birth of our Savior, Jesus Christ, and New Year's Day helps us to reflect on the old and start anew. And for those who go all-out for Halloween, you can add that wonderful, spooky, candy-driven holiday to your marathon list. Coinciding with changes in weather, the rise of allergies, election season, back to school activities, and all the other crazy things that happen at the end of the calendar year, this can be an overwhelming time for everyone. Have you ever felt the marathon was more than you could handle? Have you ever felt you couldn't keep up with the race? Have you ever been caught speeding when the conditions were too hazardous? My bet is, you have.
Slow down when there is turbulence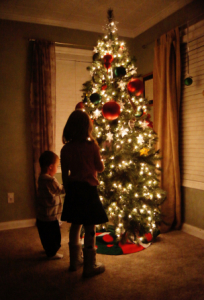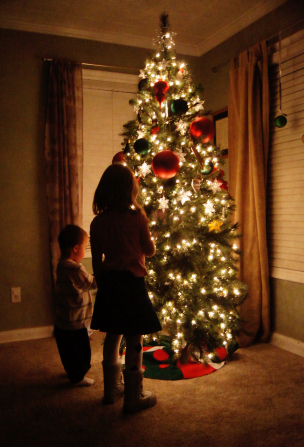 President Dieter F. Uchtdorf of the First Presidency of the Church of Jesus Christ of Latter-day Saints gave a fitting analogy when he described how airplane pilots encounter turbulence. He described how air turbulence occurs. Pockets of unstable air move around the plane causing the flight to be bumpy. The way to lessen the impact and make for a more comfortable ride is to slow down during the turbulence, much like you would when you see a speed bump ahead in the road.
He states, "Therefore, it is good advice to slow down a little, steady the course, and focus on the essentials when experiencing adverse conditions. This is a simple but critical lesson to learn. It may seem logical when put in terms of…turbulence, but it's surprising how easy it is to ignore this lesson when it comes to applying these principles in our own daily lives. When stress levels rise, when distress appears, when tragedy strikes, too often we attempt to keep up the same frantic pace or even accelerate, thinking somehow that the more rushed our pace, the better off we will be." ("Of Things That Matter Most", October 2010, General Conference).
Think about it. The Christmas season is a time when we add more to our physical and emotional plate than any other time of year. President Uchtdorf is right—we don't slow down, rather we try to maintain the same frantic pace and expect to succeed. Perhaps this is why the holiday season tends to be a lonely time for many, even when we are surrounded by family and friends. How can we enjoy the spirit of the season if we are too exhausted from preparation?
I don't know about you, but sometimes I don't realize when I'm about to collapse from weariness until my head hits the pavement. Other times, I'm more self-aware. I can step back, reassess, and make the proper changes in my life to avoid the face-plant. I think the key is to recognize the groove we allow ourselves to get into—the one that causes the emptiness, the one that sets off the flashing lights in our rear-view mirror—where we think we can do everything, and then we pile on even more, until it is almost too late.
Elder Dallin H. Oaks, in a recent general conference, taught, "We have to forego some good things in order to choose others that are better or best because they develop faith in the Lord Jesus Christ and strengthen our families." (Dallin H. Oaks, "Good, Better, Best," Liahona and Ensign, Nov. 2007, 107).
Recognizing the groove is the first step. Making the corrections—well, that can be a bit harder.
In the next few weeks I'd like to explore some avenues of thought that have helped me slow down during the season of hazardous driving conditions. Maybe they will help you slow down too. Keeping the Savior at the center of our celebration will help the trifecta of the holiday season bring more joy and happiness in our lives as well as the lives of the people we love.
About Nanette ONeal
Nanette O'Neal loves the gospel and is very happy to share her testimony on LDS Blogs. She is a convert to the church and still feels the spirit burn strong within her heart. She graduated from Mason Gross School of the Arts with a degree in music education and has taught children and adults in the private and public sphere for over twenty years. Nanette continues to study the gospel and the art of writing. She writes weekly inspirational articles on her blog and is currently working on an LDS fantasy novel series, A Doorway Back to Forever. You can find her at NanetteONeal.blogspot.com. Nanette has a wonderful husband, talented son, and three beautiful dogs.