Attending performances of Händel's "Messiah" is inseparably connected with the festivities of the holiday season.
George Frederic Händel was born in Germany, schooled in Italy, and died in England. He composed over 40 operas, though his last five failed. He turned to Charles Jennens' Bible for the next composition. On-stage portrayals of Biblical characters were strictly forbidden by the Bishop of London, so Händel promised an oratorio with no acting. It was his desire to create a composition for the middle class, but instilling their interest in serious music was a challenge. He said, "I should be sorry if I only entertain them; I wish to make them better."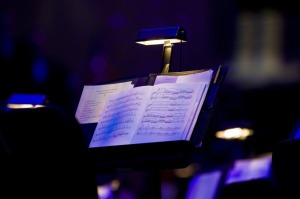 Händel began the composition on August 22, 1741. For 24 days, he remained in his London residence. Twenty-four days later, he closed his masterpiece with the signature Soli Deo Gloria – To God Alone the Glory). He declared, "Whether I was in my body or out of my body as I wrote, I know not." His manservant delivered food to him periodically but often found it untouched. A visitor during this interval reported finding Händel trembling and sobbing with intense emotion during the writing of "He was Despised." His manservant is said to have witnessed tears streaming from Händel after finishing the "Hallelujah Chorus." Händel later confessed, "I think I did see all Heaven before me and the great God Himself."
The premiere performance was held in Dublin, Ireland, at Neale's Music Hall, April 13, 1742. Händel himself directed from the organ, and it was a triumph. A local paper reported, "It gave universal satisfaction to all present and was allowed by the greatest judges to be the finest composition of music that was ever heard." However, it wasn't until 1750 that London audiences approved and lauded its success.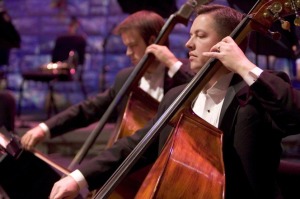 More performances followed. At one, King George III stood, hearing the glorious strains of the "Hallelujah Chorus," and because it wasn't proper to remain seated when royalty stood, the entire audience arose, and the tradition lives on today. The "Messiah" has remained one of the best known and widely performed of all musical works. It is the sole piece of Baroque music with an unbroken performance tradition from its creation to the present. In American, it was heard as early as 1770.
I have been enjoying this oratorio for more than half a century. During that time I have always stood during the live performance Hallelujah Chorus. There has been significant discussion about that tradition. Many different reasons have been proposed for this action, including one blogger's comment "There is something so overwhelmingly noble and breathtaking about that tribute to Christ." Others refuse to stand at all or reportedly do not know about the abundant theories prompting the tradition, the most common being that King George II, attending the London premiere of "Messiah'' in March of 1743, was so moved by the "Hallelujah'' that he stood up – and if the king stands, everybody stands.
Though historical custom denotes the incident noted above or a myriad of other reasons for the tradition, I stand during the Hallelujah Chorus in adoration and respect as a tribute to Christ and his magnificent victory in our behalf. I expect that is why most others do as well.
Alleluia: for the Lord God omnipotent reigneth.
What a great way to welcome in the Christmas season. Probably every major city in the western world celebrates "Messiah" at least once a year.
It is a masterpiece.
About Walter Penning
In 1989, Walter Penning formed a consultancy based in Salt Lake City and empowered his clients by streamlining processes and building a loyal, lifetime customer base with great customer service. His true passion is found in his family. He says the best decision he ever made was to marry his sweetheart and have children. The wonderful family she has given him and her constant love, support, and patience amid life's challenges is his panacea.
Twitter •