There was a man who had two sons. The younger decided he wanted his inheritance immediately, and then promptly left home in the hopes of finding a fuller life. In a far country the enticements of the world quickly took hold, and he wasted everything he had been given on 'riotous living'. He fell into the trap Satan has set for so many youth: living for the pleasures of today instead of working for the joy of eternity.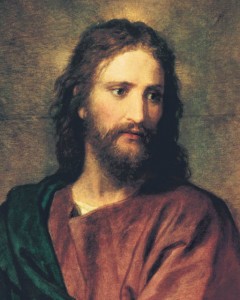 As can happen with money ill spent, it eventually ran out. Friends who had previously proclaimed their undying loyalty, who should have stood by his side in his time of need, left him alone and penniless. Odds are they already had another rich young man in sight.
The younger son began to starve for want of food, but no one would help. Who really knows how long he endured such harsh living before someone finally gave him a job of feeding pigs in the field. It wasn't much, but he wasn't about to complain. The young man was still so hungry even the husks the pigs ate looked enticing.
There are times we are brought to humility, and must face the consequences of our actions. This young man hit such a point. He began to realize what a remarkable life he had led at home. Even the servants in his father's house were treated better than he was right then. "Perhaps," he thought, "I could be a servant to my father." At least he'd be home again.
The decision to return could not have been easy. At that time it was probably the hardest resolution of his life. It meant acknowledging he'd been wrong. It meant facing all the horrible decisions he'd made. It meant asking for forgiveness. The road home must have been riddled with the guilt he carried.
As the younger son arrived he must have been rehearsing exactly what he'd say. Then comes perhaps my favorite verse in the entire story: (20) "…But when he was yet a great way off, his father saw him, and had compassion, and ran, and fell on his neck, and kissed him."
Often it takes a parent's view to truly understand why that image is so beautiful. Instead of being shunned, immediately turned away, ignored, or yelled at for all he'd put his father through, this young man was given nothing but acceptance and love. He was forgiven. He was blessed. They had a feast for the joy of his return. Why?
(24) "For this my son was dead, and is alive again; he was lost and is found…"
We have a Father who loves us more than anyone on this earth could possibly understand. Even as our own parents may be hurt by our actions, that feeling must be compounded by the amount of love our Heavenly Father has for us. He also aches to see us return to Him, even if we've made some awful decisions along the way. While our earthly parents may not be as forgiving, there is no doubt He will always be ready and waiting with open arms to rejoice at our return.
Yet the story does not end there for this young man. Though he is now safe at home, he must now begin to deal with the consequences of his actions. Though he may have felt sorry, he must now begin the process of repentance. Not only that, but there are many bridges to repair. Though his father accepted him back into his home, this doesn't mean Dad automatically trusts him in every way. His older brother has many issues as well.
If we stray from the path of truth and righteousness, we must also be prepared to face the consequences. Repentance is not a quick and easy, "Please, forgive me." It is a long process that, if done properly, will result in a true change of our hearts, and an increased desire to do good.
President Gordon B. Hinckley of the Church of Jesus Christ of Latter-day Saints (Mormon Church) taught: "?" He encourages by saying,
"Repentance is one of the first principles of the gospel…There is hope for you. Your lives are ahead, and they can be filled with happiness, even though the past may have been marred by sin…This is the time, this is the very hour, to repent of any evil in the past, to ask for forgiveness, to stand a little taller and then to go forward with confidence and faith. And, finally, in all of living have much of fun and laughter. Life is to be enjoyed, not just endured" (Words of the Prophet, You Can Be Forgiven, New Era, Oct. 2001).