When I was sixteen, I was on a campout being run by the Mormons for its older teenagers. I was not Mormon, but had been invited as a guest. Under the stars, two other girls and I sat in our sleeping bags and talked. One of the girls asked me how my study of Mormonism was coming and how I felt about what I was learning.
I hesitated and then admitted my biggest frustration: I was learning a lot, but there was no way to know what was really true. I wished there was a science experiment that would prove everything one way or another.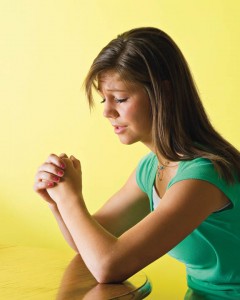 My friend startled me by saying softly that she knew what was true. I asked her how she knew and she began to teach me how to seek answers from God, promising He would answer my prayers. Eventually, those prayers would lead to my baptism.
I had, from time to time, prayed to God for things I wanted, including being led to His church. But I assumed I could only ask for things He could carry out and I could observe. I had never been told He could also answer questions. And yet, when I thought about it, I realized that a God who loves me would be happy to answer my questions. I needed only to learn how to hear His answers.
Some of my non-Mormon friends who were Christians were horrified to learn I had decided to start asking God to actually answer my questions. They told me I should never ask God what is true, because Satan might step in and answer instead. I was puzzled by this. Surely God knew how to make it clear who was answering my questions. God could do anything and He loved me too much to sit back silently, letting Satan take over instead of Him. I felt certain I could tell the difference between God and Satan if I completely trusted God. The missionaries, when I began to meet with them just after that campout, showed me a scripture that reassured me on this point.
If any of you lack wisdom, let him ask of God, that giveth to all men liberally, and upbraideth not; and it shall be given him. (James 1:5)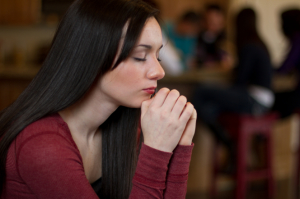 This verse is in the New Testament of the Bible, so I knew it proved God would answer all my questions and that I could trust Him. With that settled, I went to work on finding out if I was investigating God's own church.
The steps for learning what is true take time and they require you to be serious. You have to approach them with a humble heart, ready to accept God's will even if it isn't what you hoped it was.
A top Mormon leader said:
Of course, there will be those who scoff and say such a thing is impossible, that if there were a God, He would have better things to do than hear and answer a single person's prayer.

But I tell you this: God cares about you. He will listen, and He will answer your personal questions. The answers to your prayers will come in His own way and in His own time, and therefore, you need to learn to listen to His voice. God wants you to find your way back to Him, and the Savior is the way. God wants you to learn of His Son, Jesus Christ, and experience the profound peace and joy that come from following the path of divine discipleship (Receiving a Testimony of Light and Truth, President Dieter F. Uchtdorf, Second Counselor in the First Presidency, October 2014 General Conference).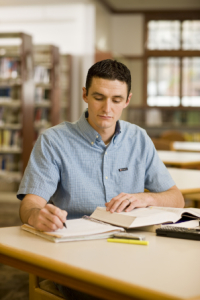 President Uchtdorf offers, in this talk, four steps to learning God's truth. They are:
Search the word of God. If you are not already reading the Bible, it's time to begin. If you are investigating Mormonism, you will also need to begin reading their additional scriptures. Mormons use the Bible—the King James version if reading in English—but they also read the Book of Mormon, which is another testimony of Jesus Christ, and two other books of scripture. Starting with the Book of Mormon is the most important of these three additional books.
Mormons also believe God once again speaks to His children, helping to prepare them for the last days before the Second Coming. Searching God's word means to begin listening to His prophets and apostles, just as you would have had you lived in Biblical times. You can find many of those words on the official LDS website, LDS.org.
Be prepared to believe what God tells you is true and be thankful for all He does for you and all He teaches you.
Ask God to tell you if The Church of Jesus Christ of Latter-day Saints (the actual name for the church Mormons belong to) is true. Be prepared to accept His answer.
Live the teachings you learn so God can reassure you they are true.
This can all seem a little overwhelming, but I found that as I put these steps to the test, they worked. Each time I experimented by doing a commandment the Mormons asked me to live, I found God was able to fill my heart with the Holy Ghost so I would know I was doing the right thing. When I chose to do wrong things the world encouraged me to do, I could feel the Spirit warning me to stop. As I monitored the consequences of my choices, I soon learned to know it really was the Holy Ghost teaching me what is right and wrong and what is true and false. I learned to recognize how He taught me.
God works on His own time limit and He took longer to give me a complete answer than I expected, but line upon line, I gained a testimony of various aspects of the gospel. Receiving answers in small doses before receiving the big answer I was asking—is the Church entirely true—helped me more than if I had received it the way I hoped. In the process, I learned to trust God.
Watch the video below, which is the complete talk I quoted above, and then try it for yourself. Trust God—He will answer your questions if you ask with a sincere heart and the patience to let Him teach you His way.
About Terrie Lynn Bittner
The late Terrie Lynn Bittner—beloved wife, mother, grandmother, and friend—was the author of two homeschooling books and numerous articles, including several that appeared in Latter-day Saint magazines. She became a member of the Church at the age of 17 and began sharing her faith online in 1992.