"Prayer is the means by which man communicates with God. Revelation is the means by which God communicates with man."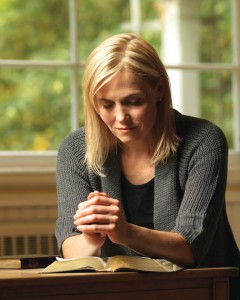 Who is entitled to revelation? I'm here to tell you all of us are. In fact, Bruce R. McConkie (one of the General Authorities of the Mormon Church) stated it beautifully:
"Now I say that we are entitled to , is entitled to get revelation from the Holy Ghost; he is entitled to entertain angels; he is entitled to view the visions of eternity; and if we would like to go the full measure, he is entitled to see God the same way that any prophet in literal and actual reality has seen the face of Diety." (Italics added)
If we so desired, we could see angels; we could view the visions of eternity; we could even see God – but only if God deems it necessary. What we want in the moment and what God knows we need may be two separate things. I want to stress the word 'entitled'. We don't have the right to demand anything. This gift is just that – a gift. A blessing from our Lord.
There are several different ways we are given revelation:
1. Direct vision or visit
2. Direct word of God or angels
3. Special instruments such as the Urim and Thummim, Liahona
4. Dreams
5. Holy Ghost
The Prophet Joseph Smith said, "No man can receive the Holy Ghost without receiving revelations. The Holy Ghost is a revelator."
We are all entitled to personal revelation. Daily we find ourselves in need of recognizing the Lord's will, and revelation is how we can know. We can have the constant companionship of the Holy Ghost. I want to emphasize can, not will. Making wrong choices will limit the Spirit's ability to fulfill his responsibility as a revelator. When we make correct choices, this Spirit will gently inspire us and guide us to truth.
Elder Boyd K. Packer, one of our church's leaders, offered the following insight on how we can gain spiritual knowledge:
We should not "expect revelation to replace the spiritual or temporal intelligence which we have already received – only to extend it. We must go about our life in an ordinary workaday way, following the routines and rules and regulations that govern life.

"Rules and regulations and commandments are valuable protection. Should we stand in need of revealed instruction to alter our course, it will be waiting along the way as we arrive at the point of need."
We must prepare to receive revelation, and can do so by:
1. Having a desire and seeking for help.
2. Having faith.
3. Studying it out in our minds and reaching a tentative decision.
4. Counseling with the Lord and asking if our decisions are correct.
5. Being in tune with the Lord and recognizing the answer.
I fully recognize there will be times when taking every one of these steps is pretty well impossible; a decision must be made in the moment. I will testify of this – if we are living our lives in such a manner that the Holy Spirit is unable to reside within us, our ability to know the right thing to do in that moment will be severely limited. If we desire the ability to make right choices in times of pressure, of haste, or of danger, we must live in such a way that the Holy Spirit's influence can be easily recognized.
I testify to you that the youth, especially the youth, are entitled to personal revelation. After all, our Heavenly Father and His son visited a fourteen-year old boy when he asked which church to join. Live in such a way that you, too, might be worthy to receive such a blessing.