Have you made someone sad?

What have you done with the day you had?

God gave it to you to do just as you would.

Did you do what was wicked or do what was good?

Did you hand out a smile, or just give them a frown?

Did you lift someone up, or push someone down?

Did you lighten some load, or some progress impede?

Did you look for a rose, or just gather a weed?

What did you do with your beautiful day?

God gave it to you.

Did you throw it away?

—Author Unknown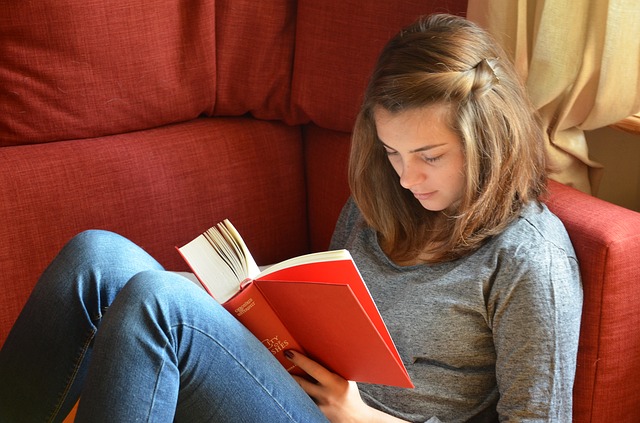 I love inspirational quotes and poems, which is why I chose to do this column this year. I found the one above when I was in high school—so somewhere between 1969 and 1972. I wrote it on an index card. That card is worn and discolored now, but the message rings in my ear as clear and bright as that day long ago. I can't read it without feeling an urgency to go out and do something to make someone happy. What have I done with today? At 60 years old, I'm wondering what I have done with my life. There's more urgency now to make up for lost time. If I've wasted even one day, it's too much.
When I first joined the social media frenzy several years ago, I was shocked at the overall tone of nastiness on the internet. There were no conversations, only contentious, nasty arguments. I remember writing more than one blog post about it. It seemed to me that social media was all about wallowing in the mud with the pigs. Something evil seemed to possess people when they were speaking with others behind the safety of a computer screen.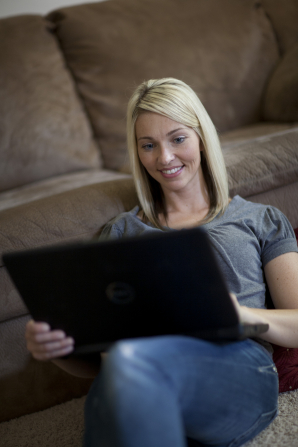 The last year or so, I've noticed a change. People are posting memes with pretty pictures and inspirational messages. The contention continues, but the inspirational memes are laced in between. What a strange conundrum! We are certainly sending each other mixed messages. On the one hand, the message is that it is okay to push people down and make them feel sad—online bullying; on the other hand, after you've trashed every ounce of their self-esteem, send them a pretty picture of a rose to lighten their load.
I've connected with some very wonderful people online who have become lifelong friends. I've also connected with people who I have nothing in common with, but thought I could help them in some way. Sometimes I can be helpful, and sometimes I just sit and shake my head and wonder why I keep trying. There are two people who I am connected with who absolutely cannot say anything positive online. It boggles my brain that a person can live with such negativity all the time.
I try to help spread cheer when I can, but sometimes to protect my own positive outlook on life, I have to just scroll on past the negativity without reading. I feel bad about that because I feel like I'm not lifting their load—but then again, sometimes my own load needs to be lifted and my cup filled.
It's up to you how you spend your day. It's up to me how I spend mine. We can spend our days making others happy, which in turn gives us great joy; or we can be like Oscar the Grouch from Sesame Street and rip people to shreds over the internet. I've often wondered if the Negative Nellies I've met online would dare repeat the things they say online to someone's face. I would hope not—but then the world is getting to be a pretty nasty place.
God gave us this day—and everyday—as brothers and sisters to love each other and lift each other's burdens. Pretty memes with inspirational quotes are wonderful, but maybe we need to actually put into action some of those fancy words on those lovely memes. Maybe the word meme needs to be a verb instead of a noun. I have a friend who tries to do this daily. She posts inspirational memes daily, but then she goes about trying to live those memes. It isn't always easy for her because she has trials just like everyone else, but she makes an honest attempt. She tries to be a better person every single day. Oh, how I admire her for that!
When we are commenting on social media, whether on a blog post, a newspaper article, or just someone's status update or tweet, we need to check our attitude and ego at the front door. Contention breeds more contention. We need to ask ourselves if we are growing roses or weeds. Are we commenting to make someone's day brighter, or to be Negative Nellie? Before posting, ask yourself how you would feel if someone made that comment to you. Always think twice before hitting enter. Hand out smiles—the real ones; not the emoticons. Be as nice online as you are (hopefully) in person. Remember that the people on the other side of that computer screen have feelings—real feelings. What are you doing with this day that God gave you? Will you throw it away? Or will you do something good?
About Tudie Rose
Tudie Rose is a mother of four and grandmother of ten in Sacramento, California. You can find her on Twitter as @TudieRose. She blogs as Tudie Rose at http://potrackrose.wordpress.com. She has written articles for Familius. You will find a Tudie Rose essay in Lessons from My Parents, Michele Robbins, Familius 2013, at http://www.familius.com/lessons-from-my-parents.
Twitter •