In 1995, when the Willard Psychiatric Center closed, staff members went through the building. In a pigeon-infested corner of the attic workers pried open a dusty door, finding inside a treasure–over 400 dust covered suitcases, untouched and forgotten. The suitcases were given to the New York State Museum for inspection, revealing the colorful and varied lives of the inmates of the Willard Psychiatric Center.
In 2004, "Lost Cases, Recovered Lives: Suitcases from a State Hospital Attic," opened, evoking an unprecedented level of response from viewers. Strangers discussed their feelings while other viewers openly wept. Plays were written and ministers wrote heartfelt sermons. Finally the inmates of Willard Psychiatric Center received a fitting memorialization.
As I looked through the pictures of these lost souls on my web browser, I wondered about my unopened suitcase.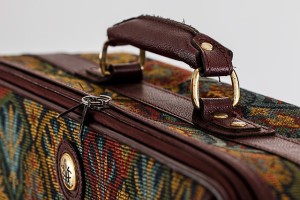 What baggage am I hiding?
"Baggage" is a term that often carries a negative connotation. A simple Google search pulls up such titles as "10 Signs Your Carrying Too Much Emotional Baggage" or "Losing Your Emotional Baggage." These titles suggest that carrying around awkward emotions is a bad thing.
But is emotional baggage bad?
It wasn't until the suitcases from the Willard Psychiatric Center were opened that the inmates were finally understood.
And so, I beg to differ. Maybe instead of just losing our emotional baggage, we should open up our suitcase. We should find out who we are. After all, you don't save something unless it means something to you.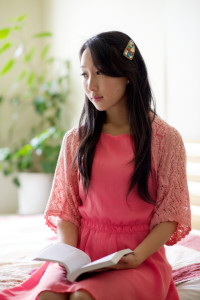 Previously, I wrote about my parents' divorce. I said that it meant different things to me at different periods of my life. I also said that it has made me into the person I am today. Some of those traits that I exhibit are things that I didn't know about myself until I finally sat down and picked the locks on my dusty suitcase.
I used to be ashamed when someone would tell me that I was crazy, or I had emotional baggage. Wasn't I trying hard enough to be the perfect person, wife, or Latter-day Saint?
Aren't we all trying hard enough to be something and everything for everyone?
One day I opened my scriptures…and I found myself.
Here was Nephi, a prophet of the Book of Mormon, asking the question I had asked so many times:
"O then, if I have seen so great things…why should my heart weep and my soul linger in the valley of sorrow, and my flesh waste away, and my strength slacken, because of my afflictions?" (2 Nephi 4:26).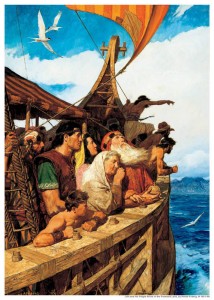 This was the man who built himself a boat, who sailed his family across the sea, who became the leader of a great nation. And yet, this was a man who struggled inside with awkward emotions, too, who had to be something and everything for everyone, too.
Could it be that perhaps Nephi was a bit like me?
Except, Nephi goes on, saying:
"And why should I yield to sin, because of my flesh? Yea, why should I give way to temptations, that the evil one have place in my heart to destroy my peace and afflict my soul? Why am I angry because of mine enemy?" (2 Nephi 4:27)
Nephi unpacked his suitcase. He was not afraid of his awkward emotions, and he wasn't afraid to face them.
In fact, he forgave himself for having them.
"Awake, my soul! No longer droop in sin. Rejoice, O my heart, and give place no more for the enemy of my soul. Do not anger because of mine enemies. Do not slacken my strength because of mine afflictions." (2 Nephi 4:28-29)
Forgiving yourself is an important part of discovering who you are. It is an acknowledgment of self. It is an awareness of self. But it is not a carte-blanche. It does not mean that we allow ourselves to continue on as we are. We face ourselves, we understand ourselves, and we change ourselves for the better.
Nephi knew this too.
"O Lord, wilt thou redeem my soul? Wilt thou deliver me…? Wilt thou make me that I may shake at …sin?" (2 Nephi 4: 31)
And finally, we work on ourselves, and trust in ourselves. And in God. We become partners with God.
"O Lord, wilt thou make a way for mine escape..clear my way before me…O Lord, I have trusted in thee and I will trust in thee forever…therefore I will lift up my voice unto thee…the rock of my righteousness." (2 Nephi 4: 33-35)
I am grateful for this peek into Nephi's suitcase. It is not often that a prophet of the Lord opens himself up for inspection. But it is through these verses I find strength to do the same, because Nephi chose to share his courage.
About Jessica Clark
Jessica Clark is a wife, mom, writer, runner, knitter, and proud Canadian. She graduated from Brigham Young University with a degree in Anthropology, and has been a student of people and cultures ever since. Right now she is busy studying the behavior and cultures of the people of Texas.
Twitter •