Apologies to readers who expect to see Jessica Clark's missives on Tuesdays. We are reorganizing and apologize for posts mounted on days other than expected.
I love the song "Sugar" by Maroon 5. The first time I heard it, itwas all about the beat. But as I listened closer, I heard something more­­ than a man telling his partner that he was lost without her.
"My broken pieces
You pick them up
Don't leave me hanging, hanging
Come give me some
When I'm without ya
You are the one thing, one thing
I don't wanna be needing your love
I just wanna be deep in your love
And it's killing me when you're away"
So insecure
I'm lookin' for
I don't put much stock in pop music or culture, but these words really hit home. In a world where love is defined by 50 shades of grey, does intimacy really bind a couple together?
And do we understand what intimacy means?
One of the synonyms for intimacy is cherished. I like that. To me, that is what Maroon 5 is singing about cherishing someone.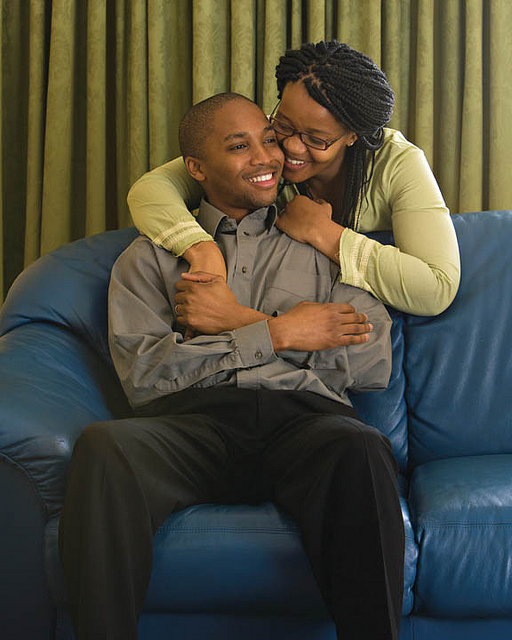 I love all of the synonyms for cherish too:
• adore
• hold dear
• reveer
• admire
• esteem
• treasure
• cling to
• nurture
• value highly
These words tell me that intimacy is about more than just preforming a sexual act with one's partner, it is about imparting respect and honor to our spouse. It is about supporting one another.
However, sometimes barriers get in the way of our desire for intimacy.
As a teenager, I often got the rundown from my parents and youth leaders about what was acceptable affection and the even more embarrassing discussion on the unacceptable.
Thanks Dad.
While I totally understood the differences, and why they were important to hold to—temple marriage being the end goal—it left me feeling like the subject of intimacy was closed. List delivered, conversation over.
I can even remember my mom taking me aside before I got married and telling me what was right and wrong between a husband and wife.
But that isn't right. The conversation isn't over. And believing that can be damaging. The conversation should begin when you are married.
It is okay to talk about sex.
It is okay to do research on how your body and your partner's body respond to various forms of touch.
It is okay to experiment and explore with one another.
It. Is. Okay.
For several years I didn't know that and I felt insecure. It is okay.
One day, I had an epiphany. If there is something that I am confused about, I probably wouldn't like it all that much. If I want to be better, I have to learn more.
At first I felt like maybe I was seeking out pornography. Pornography isn't actually defined anywhere, it is just referred to, right? So was reading a book about intimacy in marriage wrong?
What if there were pictures? What if they used those words?
I decided to think about my body as a car. Not romantic at all, but the point is­­ if my car wasn't working properly, I would consult a manual. I would look at a diagram. I would take a look under the hood and try to get the darn thing working again. I might even ask for help.
Guess what? That little research project yielded great results. As I read books on marital intimacy that I was comfortable with, I didn't feel so insecure anymore. I felt more confident in communicating to my husband how to get the car into different gears.
I sometimes think that we deny ourselves intimacy because we have a hard time accepting ourselves. Allowing someone to accept us at the most basic level can bind up broken hearts and put our shattered pieces back together.
Just as the song says:
I'm hurting baby, I'm broken down
I need your loving, loving
I need it now
When I'm without you
I'm something weak
I don't wanna be needing your love
And it's killing me when you're away
Intimacy in marriage is something we should cherish because it can make us whole. When we are feeling weak or alone, allowing someone to accept us for ourselves, and to treasure us, can make a difference. And that is okay.
So grab your spouse. Listen to the Song. And let the conversation begin.
For further reading on the subject, check out:
• Between Husband & Wife, by Stephen E. Lamb, and Douglas E. Brinley
• And They Were Not Ashamed, by Laura M. Brotherson
• The Act of Marriage: The Beauty of Sexual Love, by Tim F. LaHaye and Beverly LaHaye
• Real Intimacy: A Couple's Guide to Healthy, Genuine Sexuality, by Kristin B. Hodson,
Alisha Worthington, and Thomas G. Harrison
About Jessica Clark
Jessica Clark is a wife, mom, writer, runner, knitter, and proud Canadian. She graduated from Brigham Young University with a degree in Anthropology, and has been a student of people and cultures ever since. Right now she is busy studying the behavior and cultures of the people of Texas.
Twitter •