This morning I woke up to aching muscles with a strange sore feeling all over. Oddly, it brought a smile to my face. It seems like that work out last night went pretty well. I pushed myself and now I feel it. That's right folks, Ashley Dewey has been exercising, and it hurts so good! Just thought I would begin with that little update on my path way to becoming my best self.
To be honest it hasn't been like this every day. Let me tell you that Satan is fully aware of our goals and wants nothing more than to destroy our happiness. Over the last week it seemed like every form of opposition hit my life.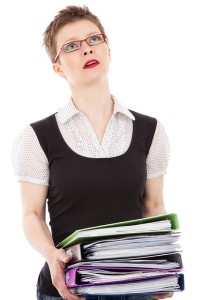 My days were filled, often with the best things, but sometimes I was going for 19 hours straight. "Let's be honest, it is rather easy to be busy"  (Dieter F. Uchtdorf).  When you are busy, it is hard to find the time for exercise. At one point I started to feel discouraged and frustrated. Needless to say I realized that if I wanted to focus on my goal of exercise, something was going to have to go.
My friend has also been battling with the word of wisdom too in a totally different way. We went to the temple this week and walked around the grounds (my goal and hers rolled up into one). We also went into the foyer. While she was there, she determined that she would do anything to be able to go inside those doors and past those beautiful temple workers at the front entrance. From that day forward she has not been drinking coffee. Her hardest battle also being hit head on.
Let me tell you, it has not been easy for her either. Headaches, and other withdrawal symptoms have come into her life. Opposition if you will. But my friend has remained stalwart. It is her strength that has fueled my own. As I watch the added power in her life, I am reminded of the blessings of the Word of Wisdom. It helps me yearn for those blessings to be greater in my own life.
So she quit coffee, and I quit my second job. It was a difficult thing, but I knew that if I wanted the time to dedicate to becoming my best self, I would need to let something out of my life at least for a little while. I turned in my two weeks notice on Friday and she turned in her coffee on Saturday.
Since I made that decision, my days have still been full, but I have found the time to exercise. At least once a week I will still be going for a walk around the temple. As I said before,there is power there, but I've also increased the intensity. Zumba has been my weapon of choice. Who knows, maybe one of these days I will actually be able to dance.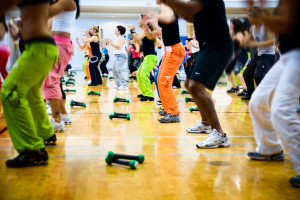 The better food choices have been going well. Where once my chocolate stash sat on my office desk now there is a vegetable of the day. Anything from carrot sticks to sugar snap peas. My daily servings of the good stuff have increased, and my daily servings of the bad stuff has decreased. My serving sizes over all have become better proportions. Don't get me wrong I'm still far from perfect, but to stay positive and focused I am choosing to see that there are small victories along the way.
It's funny, I've been trying to conquer this battle with weight for so many years, and I wondered why I had been failing. It occurs to me that it's because I was trying too hard to do it on my own. It's true, with Christ we really can do all things!
What does all of this have to do with being single? Maybe everything! (Besides the obvious fact that both my roommate and I are still single.)  You should also know that the harder I work to change my life, the more men come out of the woodwork. Nothing of substantial consequence at this point, but… my former boyfriend  texted me words of encouragement. That boy from the really good date I talked about back in December added his support to the cause.
Speaking of support, I now have to thank my incredible readers! Your outreach has truly humbled and blessed my life! To those who dropped off healthy snacks just to help me reach my goals — thank you. To those who stopped me at work or church to share your enthusiasm and respect for my new commitment — thank you. To those who really believe I can and will develop a healthy lifestyle —thank you! It is because of the incredible support that I find more motivation to try a little harder to be a little better.
About Ashley Dewey
Ashley Dewey is extremely talented at being single. Hobbies include awkward conversations with members of the opposite sex, repelling third dates, talking to boys about their girl problems and to girls about their boy problems. In her spare time she also has a very fulfilling school life, work life, and social life. Besides being a professional single, Ashley is also a BYU graduate with a degree in linguistics (Aka word nerd). She enjoys studying other languages, particularly American Sign Language, and finds most all of them fascinating. She is currently pursuing a masters degree in Teaching English as a Second Language. Ashley works most of the time and has often been accused of being a workaholic. Currently she works full time as a merchandiser and supervisor in a retail store, and part time doing social media work. On her day off she works (really it doesn't feel like work) in the Provo LDS temple. The only kind of work she finds difficulty focusing on is house work. Her favorite activities in her free time are reading, writing, creating social experiments, and spending time with great friends and family. Specific activities with those family and friends include: going to concerts, plays, dance recitals, BYU basketball and football games, and watching sports on television.
Twitter •