Well, it has now been approximately 8 weeks since I began my health and fitness goals. I wish I could say that I lost a ton of weight and looked like a million bucks, but as Thomas S. Monson once said, "We often expect instantaneous solutions forgetting that the heavenly virtue of patience is required"
Have there been some results? Yes. My clothes do tend to feel a bit less constricting these days as illustrated in the pictures below. My overall energy has increased. My ability to choose to eat healthy foods has increased. The biggest miracle, I am enjoying exercise. The more I do it,the more I love it. I often joke that punching the air in the morning is invigorating. (Yes, the morning has made all the difference for me)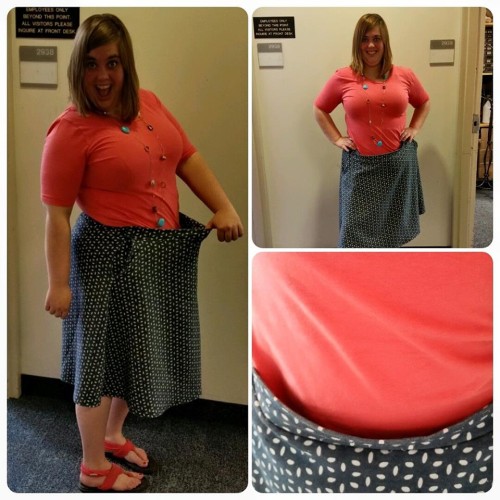 While there have been some positive results I would like to make it very clear that this process is not an easy one. As with most changes in our lives there are moments of opposition. While I feel pleased with progress there are moments along the way when I just feel horrible.
For example there was that one time last week when I ate a whole bag of doritos for no explained reason. I felt angry with myself for doing that. There are days when I only accomplish the ab portion of my work out and then stop because of … (insert excuse here) The hardest part, is looking in the mirror.I feel like I have sliced off a piece of bacon, but still have the rest of the pig left before me. (just an analogy folks, and I do think I am a very cute pig :)) It is funny that the more I improve, the more I realize how far I have to go. God is kind to teach us one step at a time.
Accentuating the positive seems to help. Keeping a food journal so I can visually see when I have done well is one one.  Playing with my skirts that feel too big, Remembering that I tried on a dress at the store the other day that was two sizes smaller than usual, and that it fit… those small victories are how I keep going.
Though the journey is hard, I have also found it to be  very good and I want to be really successful at creating this new lifestyle. So, this week I upped the ante once again. I hired a personal trainer. (This is no ordinary trainer- he is a buddy from my mission and he is a beast) I am both excited and petrified, but I trust him, and I know that I will do what he suggests.
As far as the single status, don't worry. I am still holding that title well. In the past 8 weeks I have been on a few dates, but it hasn't turned into anything long lasting. I will say one particular gentleman was most kind in his approach, and it was I who called it off. In other words, things are about the same.
The report then is simple: The battle continues, and I haven't yet quit! What advice do you have for me in this process? What helps you to accomplish your goals?
About Ashley Dewey
Ashley Dewey is extremely talented at being single. Hobbies include awkward conversations with members of the opposite sex, repelling third dates, talking to boys about their girl problems and to girls about their boy problems. In her spare time she also has a very fulfilling school life, work life, and social life. Besides being a professional single, Ashley is also a BYU graduate with a degree in linguistics (Aka word nerd). She enjoys studying other languages, particularly American Sign Language, and finds most all of them fascinating. She is currently pursuing a masters degree in Teaching English as a Second Language. Ashley works most of the time and has often been accused of being a workaholic. Currently she works full time as a merchandiser and supervisor in a retail store, and part time doing social media work. On her day off she works (really it doesn't feel like work) in the Provo LDS temple. The only kind of work she finds difficulty focusing on is house work. Her favorite activities in her free time are reading, writing, creating social experiments, and spending time with great friends and family. Specific activities with those family and friends include: going to concerts, plays, dance recitals, BYU basketball and football games, and watching sports on television.
Twitter •