My friend Terrie is dying.  I know that now.  I had hoped and prayed this brain cancer would somehow miraculously disappear.  I've seen so many others healed with bigger miracles than this so I didn't think I was asking too much. But the Lord has other plans.  I was blessed to have an amazing conversation with Terrie's husband today.  And he gave me insight that has eased my grief.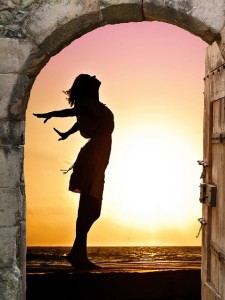 So many people see death as an end.  But we know that with Terrie, she's just getting started.  I have a vision in my mind of her as she sheds this body that is dragging her down and becomes a super hero in the heavens.  I've never known such a spiritual giant.  So I can only imagine what she will become.  There are no glass ceilings that can hold back our Terrie.
She said when this whole thing started that she was looking for the lessons in this experience.  But something has become plain as things have progressed.  The lessons in this trial aren't for Terrie, they're for all the rest of us.  Her sweet husband has had to learn to be a full time care giver.  He's learning intense organizational skills as he attends to Terrie, maintains a career, updates loved ones, takes care of his own needs, and runs a household.  He's learned medical terminology like crazy; and been blessed with great spiritual insights and growth.  I can't imagine how hard that all must be.  But he is learning to do it and not lose his own focus or sense of self in the process.  It's not what I know Terrie expected out of this situation.  But I'm so grateful that the Lord is taking care of her family. and granting growth in the process- for all of us.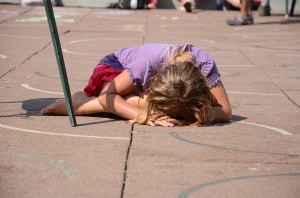 When we are faced with a similar situation- a loved one in crisis- how are we handling ourselves?  My first impulse was to run to Terrie's house and hold her hand and cry.  But would that have been a blessing or a hardship for Terrie to endure?  She is drowning some days; and stuck in the middle of this whether or not she wants to be.  Will my presence be a blessing if I can't control my emotions?  Not really.  In fact, this is a time when we all get to evaluate our actions and ask ourselves if our gift will help or harm the situation.  If you're like me and find that you aren't helping as you had hoped; then you've got the chance to reevaluate and step back to find another way to truly be helpful.
Another of Terrie's friends has helped in this time of crisis by being the "Town Crier".  In the old days the King would give the Town Crier a message.  The Town Crier would then go and distribute the information, standing in the village square and shouting "Hear Ye, Hear Ye!" followed by the message.  So many people love Terrie and want to know how she is doing.  But if we each took the time to call or stop by to find out what's new, her poor family would be totally overwhelmed!  Not to mention the message would be muddied because things change from moment to moment in a situation like hers.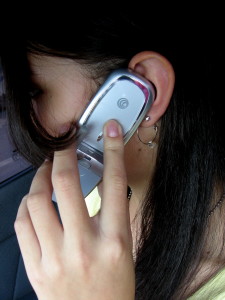 So our friend, being willing to share whatever news is available with the masses, has been a huge blessing for Terrie, her family, and all who love her and want constant updates.  This friend has found a way to be a blessing during hardship.
A few years ago another friend's family suffered a loss.  And their dear friend came over to be their phone answering system.  She would field all calls so that the grieving family could have a few days of peace to process things.  As people learned of the tragedy and wanted to reach out, she was able to offer information in a way that others couldn't.  She kept her composure, took messages, and gave much needed information without pressing the family for more than they could give.  That friend found a way to be a blessing in a time of hardship.
The families of those who are dying need support.  And that support isn't just physical.  Terrie's husband assured me that they have felt all the prayers that have been offered in their behalf.  And let's be honest people, God is the ultimate healer and strengthener.  He can do things to buoy someone up that no mere mortal could possibly hope to accomplish.  As you are losing a loved one, calling down the powers of Heaven is one of the most loving things you can do to be a blessing in a terrible time of hardship.  It's also appreciated when you can visit and share your insights into the situation.  I will forever remember when my grandmother was dying, and the comfort we all took from being together and talking and sharing our varied perspectives.  Sometimes seeing things through fresh eyes reveals blessings and lessons we wouldn't normally see on our own.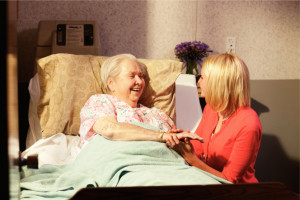 Above all, we need to remember not to be selfish when entering the home of a dying loved one.  We may feel like bawling, but that would hurt our loved one.  They can't control what is happening.  And the last thing they need in their pain is to feel they are hurting us in the process.  When you visit a friend in this situation, know your own emotional limits.  Take this time to talk to your friend.  Learn from them.  They are SO close to the veil of heaven.  Their observations will change your life.  Never is the mind less cluttered by things of the world as when one approaches death.  Everything becomes clearer, and what a blessing to get to hear those insights.
Terrie is an amazing woman.  She is on the edge of eternity but she is still thinking of others.  She doesn't want to cause pain or hurt.  And she is really struggling with this.  It is hard.  But her love and continued attention to others shows what a spiritual powerhouse she is.  When you have a loved one enduring a terrible illness, passing swiftly toward eternity, do you learn from them?  Or are you too busy thinking of yourself, your own pain, and your own plans?  Moments like these are short and priceless. I am so grateful to have known Terrie.  I am grateful to be on this wild ride with her and her family.  And I pray we will each take advantage of these times to grow and find the lessons in these moments.  Because if we do they will bless us for eternity.
About Patty Sampson
Patty thrives on all things creative. You'll often find her in the garden pretending she is a suburban farmer. She loves meeting new people, and is devoted to her friends and family. In her heart she is a Midwesterner even though life has moved her all over the country. She believes in "blooming where you're planted" and has found purpose in every place she has been. She has a deep and abiding love for the Savior and the Gospel of Jesus Christ. And she loves editing LDS Blogs because it is a constant spiritual uplift. Not many people can say their job builds their witness of the Savior.
Twitter •