It was a Tuesday night at institute. That cute boy I had my eye on came over to chat. My best friend decided she would act as wing man. Only, it didn't exactly work out how we had planned. It was almost instantaneous that I saw his focus shift. Cute boy took an interest in my friend instead of me. He quickly found her facebook page later that night and asked her on a date a few days later. She accepted and the two had a good time. Shortly afterwards my friend came and told me briefly about her exciting news.  And the green eyed monster of envy started whispering.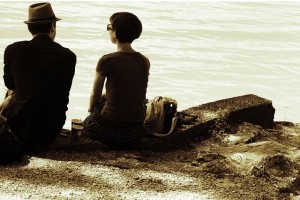 At first I handled it better than I expected. I felt genuinely happy for her and the good blessings in her life. Then a comment was made that hurt my feelings. I was exceedingly tired and decided it would be more wise to go to bed then to talk about things when my emotions were so high.
As I laid down to try to sleep I was overcome by negative and hurt filled feelings. It was clear that Satan was aware of the state of my heart. Comparison began to occur and every detail of my life was suddenly up against hers on a big jumbo-tron in my mind. After about an hour I finally silenced my thoughts and went to sleep.
In the morning things seemed much brighter. I prayed all day to know how to let go of the anger and bitter feelings of my heart. The Lord helped them to go away and I was feeling pretty good about life. Then as though Satan was aware of my very moment of progress, hurt and pain shot right back into my heart.
My logical brain knew that no one had really done anything wrong in the situation. It wasn't ideal for me, but it could have been much worse. I knew that the Lord was blessing my friend and yet I did not feel comforted. Truthfully I couldn't put my finger on what it was that I did feel exactly. It was just not good.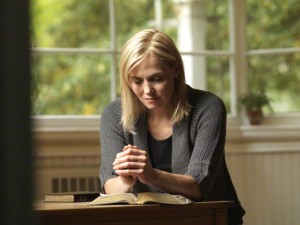 Thankfully as I knelt pleading in prayer, a line from a talk given by Jeffrey R. Holland came into my mind. "We are not diminished when someone else is added upon." As I pondered the thought it became clear that I ought to read the rest of the address. He further stated, "We are not in a race against each other to see who is the wealthiest or the most talented or the most beautiful or even the most blessed".
That was what I needed to hear. I felt like Holland was expressing what I couldn't say that was on my heart- I was envious of my friend. For a couple of days I had allowed myself to feel like some victim that had been running the race and was somehow tripped before I could reach the finish line. I was envious that she in her sweatpants and lack of make up was attracting someone so easily. I was envious of all of her good qualities because I wished that I had possessed them. I was envious of how easily she conversed with the opposite sex. In a nutshell, I was envious of her success.
As I discovered the root of the problem it was much easier to chop down the rest of the tree. I realized that while she had been successful it did not mean that I had failed. Sometimes what we think we want, and what is best for us are different. Sometimes it is a matter of timing. However, I am thankful for the experience. There are moments that we need to feel things that we wish would go away so that we can learn and become something better.
Happily I can report that I am no longer envious of my friend. I am just thankful for the lesson. I am thankful that God could use the spirit to bring an answer to my mind. I am thankful for a friend who would be willing to try to be a wing man (even if they aren't very good at it ;)). I am thankful for a God who loves us enough to say no sometimes.
Have you ever had a time when you felt envious? What helped you to get over those feelings? Which scriptures, quotes, or talks would you recommend for me to study about the topic?
About Ashley Dewey
Ashley Dewey is extremely talented at being single. Hobbies include awkward conversations with members of the opposite sex, repelling third dates, talking to boys about their girl problems and to girls about their boy problems. In her spare time she also has a very fulfilling school life, work life, and social life. Besides being a professional single, Ashley is also a BYU graduate with a degree in linguistics (Aka word nerd). She enjoys studying other languages, particularly American Sign Language, and finds most all of them fascinating. She is currently pursuing a masters degree in Teaching English as a Second Language. Ashley works most of the time and has often been accused of being a workaholic. Currently she works full time as a merchandiser and supervisor in a retail store, and part time doing social media work. On her day off she works (really it doesn't feel like work) in the Provo LDS temple. The only kind of work she finds difficulty focusing on is house work. Her favorite activities in her free time are reading, writing, creating social experiments, and spending time with great friends and family. Specific activities with those family and friends include: going to concerts, plays, dance recitals, BYU basketball and football games, and watching sports on television.
Twitter •