Though I first thought of doing this as a fun Family Home Evening during the month of November (parents, stay tuned), I also found it made a fun activity for the Young Women (girls 12-18) as well.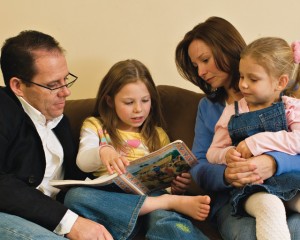 If you have someone who normally takes care of your bulletin boards in the church hallways, ask him or her if you could have access to one for a month (just a note, if no one is 'in charge' of a bulletin board, consider taking it over. It makes a great activity night).
What you'll need:
· Construction Paper – if you're using 8 ½ x 11, use two or three brown sheets, depending on how big you want your trunk. Gather autumn colors for the leaves. I recommend green, red, orange, and yellow. One or two of each should be fine. For a more 3-D look, try using craft foam sheets. You can find these in any craft store.
· Scissors – several pairs
· Dark marker – two or three
· Leaves to trace – unless your girls are able to create leaves on demand.
If creating leaves from air is not a talent anyone in your class possesses, find some leaves. One of two or three kinds will do. Just be sure the leaves are at least two or three inches long. Next, allow the girls to trace and cut out lots and lots of leaves. The more leaves made, the more things everyone will have to think up.
With the brown paper tape the pages together and try to 'form' a trunk. Seeing as how my abilities to utilize the technical side of the Internet is sorely lacking, I can only encourage you to use nature as an example. Don't worry too much about the top of the tree as most of it will be covered by the leaves. Just a hint: draw a few lines up and down the trunk to make it look a little more authentic, and cut the trunk a little bigger on the bottom.
If you have a large group feel free to break up into smaller groups of three or four. Designate one person to write and one at a time have the girls name some one or some thing they are thankful for. Try not to make it too personal (like 'My dog Socks'). This is something other church members will see. Encourage them to think of what we as members of the LDS Church are grateful for.
When all the leaves have been filled tape them to your tree. Feel free to place some along the bottom, as though they've fallen to the ground.
The fantastic thing is the young women, and everyone else who passes by, will be reminded of all they have to be grateful for the entire month long.