This weekend I was driving home after an excellent visit with some dear friends and I was really happy. Not just superficial 'something cheesy' happened happy, but really joyful. My roommate stopped me and asked, "Why are you so happy?" This was a great question and I began to ponder on the real reason why I couldn't wipe the smile off of my face.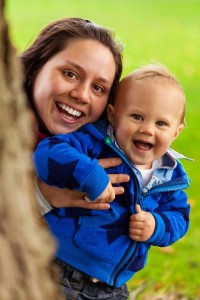 As I sat pondering I remembered a quote from Boyd K. Packer. He said,  "The ultimate purpose of every teaching, every activity in the Church is that parents and their children are happy at home". The reason that I had that joyful feeling was because I saw that purpose being fulfilled.
Brad and Amy had done it right. They had built their family on a foundation of faith in Jesus Christ. Throughout their home there were pictures of the Savior, the temple, and family. Many conversations we had were focused on the gospel of Jesus Christ. The spirit was in their home.
They created an environment of safe learning and exploring for their son. My favorite moment was when Malcolm started trying to figure out how to turn on the hose. They stood back and let him try, and learn. We were a little bit surprised when he actually figured out how to do it. Instead of running over and reprimanding their son they allowed him to play in the water. The delight on that baby's face was one of sheer joy.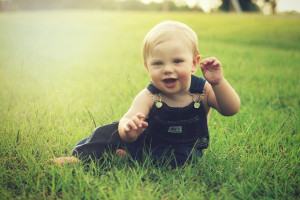 After it was determined that enough water had been wasted it was fun to watch as the couple went into teamwork mode. Mom held the baby and Dad took off his clothes. Then while dry clothes were being secured they set the little boy down for a second. He promptly went and peed on the bathroom floor. Instead of choosing anger Brad and Amy laughed. We all did. They again worked together as mom reinserted a diaper and dad cleaned up the mess.
Lest Amy kill me for making her look like she lives an ideal life, I should mention that their home was not perfectly orderly. (They have a one and a half year old) There were toys on the floor. It was clean but it was clear that the focus was more on the members of the family then on a pristine palace.
The reason this whole experience filled me with such joy, was because I saw with my own two eyes that the dream in my heart is possible. My soul was filled with hope that one day I could work in unity with a companion to help fulfill the purpose of the gospel as President Packer described. It was refreshing to see the gospel through new eyes. I imagine that any who enter Brad and Amy's home will also see and experience how the gospel blesses families.
About Ashley Dewey
Ashley Dewey is extremely talented at being single. Hobbies include awkward conversations with members of the opposite sex, repelling third dates, talking to boys about their girl problems and to girls about their boy problems. In her spare time she also has a very fulfilling school life, work life, and social life. Besides being a professional single, Ashley is also a BYU graduate with a degree in linguistics (Aka word nerd). She enjoys studying other languages, particularly American Sign Language, and finds most all of them fascinating. She is currently pursuing a masters degree in Teaching English as a Second Language. Ashley works most of the time and has often been accused of being a workaholic. Currently she works full time as a merchandiser and supervisor in a retail store, and part time doing social media work. On her day off she works (really it doesn't feel like work) in the Provo LDS temple. The only kind of work she finds difficulty focusing on is house work. Her favorite activities in her free time are reading, writing, creating social experiments, and spending time with great friends and family. Specific activities with those family and friends include: going to concerts, plays, dance recitals, BYU basketball and football games, and watching sports on television.
Twitter •