On the first Sunday of the month of July, in the USA, the hymns at church are specifically chosen to celebrate our nation's Independence. I look forward to singing praises to God and country. It reminds me of the importance of this being a God-centered nation. It is a time of deep gratification for me, which grows stronger each year as I learn more about the sacrifices made by so many men and women to ensure freedoms which are not accepted or shared in most other nations. Remembering American exceptionalism, American roots in God, and the importance of freedom in the plan of salvation is something we must never take for granted. America indeed is a beautiful land—not simply for its spacious skies and amber waves of grain—but for freedom.
Spacious Skies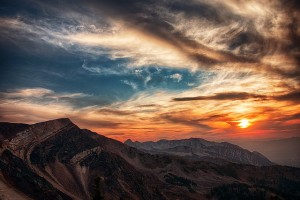 Katherine Lee Bates penned the lyrics for America the Beautiful as a prayer to God. The first verse describes what one sees when crossing this nation and asks for a special blessing on it—God shed his grace on thee and crown thy good with brotherhood from sea to shining sea. We are all familiar with the first verse, but if we sing onward we can appreciate the deep spiritual significance of the other verses as well.
Pilgrim's Feet
The second verse acknowledges the expansion of freedom across the American west and asks forgiveness for her flaws. As Latter-day Saints, we know this nation was a choice nation above all others. Scriptures in the Book of Mormon repeatedly warn the people to keep the commandments so they will prosper in this land.
The Book of Mormon was preserved by the native people of this land so that it would come forth in the last days as a warning to us here today. The expansion of the west was necessary to ensure a free nation would be in place for the coming forth of the Book of Mormon.
I am grateful for the many pilgrims, soldiers, and pioneers who made the sacrifices to bring this about. I too agree with Katherine Lee Bates in asking God for forgiveness—to mend thy every flaw, to confirm thy soul in self-control, thy liberty in law.
Heroes Liberating Strife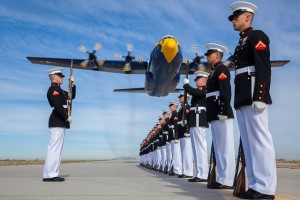 We honor those brave men and women who fought to secure the freedoms of this nation when we celebrate the birth of the country. If it were not for those who gave their lives, we would not have independence, we would not have the greatest document of freedom—the United States Constitution.
From the time of the American Revolution and until this day, over one million Americans gave their lives to keep us free. Truly, they loved their country more than themselves and mercy more than life. Katherine Lee Bates asks God to refine her gold—the gold being the true-hearted American people who give of themselves each day to serve and protect the people of this nation—till all success be nobleness and every gain divine.
Seeing Beyond the Years
If our nation's father, George Washington, could have seen beyond the years, would he be pleased with how we have honored the freedom he fought for? I believe if he could look at the churches, if he could see into the hearts of the American people, if he could witness the good things America has done throughout the world in helping other nations secure their own freedoms, he would be pleased—but cautious.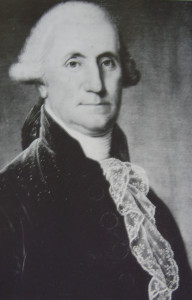 Pleased because there would be no denying the good influence America has had on the world and continues to have. She gives generously to poor and needy nations. She offers military, economic, and social assistance to nations who have requested it. She upholds the basic rights of humanity and has been a beacon of hope to millions of immigrants.
However, would George Washington approve of the level of respect the American people have for the freedom he fought for? Freedom is not something to take lightly. It is often the case, as we become comfortable in our situations we forget the sacrifice of those who've come before us.
Freedom is Heaven-Born
A never-ending battle against freedom has been waging since before we were born. The freedom to make our own choices was on the line. Heavenly Father presented a plan for our happiness that included the right to come to earth, to gain experience through trial and error and faith, and to then return home.
We would be allowed to choose our way, and we knew we would make mistakes. He sent His Son, Jesus Christ, to atone for our sins by his grace and to allow us to fulfill our part of the plan. Satan hated this plan and fought to take our freedom away from us. He has been fighting for that control from the beginning. Thankfully we have a loving Father in Heaven who will bless us in our efforts to honor freedom.
If America is to remain beautiful, it must remain free. Freedom is what perpetuates growth, exploration, success, and happiness. Freedom is a right from God. Freedom allows us to believe in God. Freedom lets us worship Him according to the dictates of our conscience. Freedom unleashes the chains of poverty, gives hope to the downtrodden, and sets one on the path of prosperity—spiritual as well as temporal. Without freedom, we would be in Satan's power. Without freedom, America would lose more than her beauty—she would lose her soul.
This post was originally published in July 2015. Minor changes have been made.
About Nanette ONeal
Nanette O'Neal loves the gospel and is very happy to share her testimony on LDS Blogs. She is a convert to the church and still feels the spirit burn strong within her heart. She graduated from Mason Gross School of the Arts with a degree in music education and has taught children and adults in the private and public sphere for over twenty years. Nanette continues to study the gospel and the art of writing. She writes weekly inspirational articles on her blog and is currently working on an LDS fantasy novel series, A Doorway Back to Forever. You can find her at NanetteONeal.blogspot.com. Nanette has a wonderful husband, talented son, and three beautiful dogs.