If your kids are anything like my kids, the first thing they want to do on Sunday morning is turn on the television. At our house, cartoon exposure tends to stop at our two local PBS stations, meaning what they normally watch is all educational. Unfortunately when they want to turn on these same shows on Sunday mornings, what should feel like an extra special day suddenly starts to feel like every other.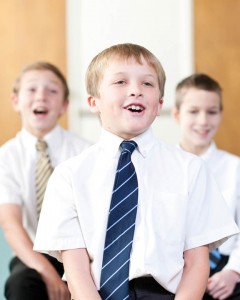 Keeping the Sabbath Day holy isn't always the easiest thing in the world to do, especially when (at least in the LDS Church) meetings only lasts three hours.
I know, only three hours sounds like an oxymoron, right? and I demand they go in their rooms at 7:00 at night. Subtract the three hours set aside for church attendance and we have eight and a half hours to fill. Puts it in a different perspective, doesn't it?
Get this. My husband was called to be in the High Council a little over a year ago. His day typically starts at 6:30 in the morning when he gets up and going before his first meeting, and some Sundays will go until four in the afternoon. This means it's my job to keep the kids in the right frame of mind for the majority of the day.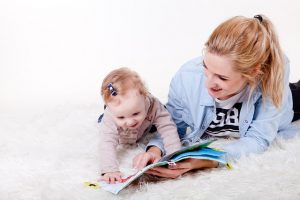 Keeping the Sabbath Day holy, especially with younger kids, doesn't have to be the gut-wrenching, panic-inducing, exhaustive labor we sometimes think it is. The first thing you need to do is start setting up a schedule.
This can vary from family to family, especially when you factor in what time you go to church. For some meetings can start as early as nine o'clock in the morning, and for others, it won't begin until one or two in the afternoon.
Here a just a few suggestions to help keep the spirit of the day intact:
1. Music.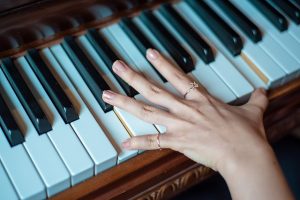 I love love, love music, especially sacred music. Here in the Salt Lake Valley, we have a radio station that will play what I've dubbed "Sunday Songs" on the Sabbath. Much of the music played is by LDS artists. My kids know when we listen to the radio on the way to church, this particular station is the only thing that will be played. The only drawback is when the station has to go to commercial break.
It also helps to build a CD collection of sacred music: think Mormon Tabernacle Choir (I'm not their biggest fan, but do have particular favorites), Michael McLean, and Jericho Road. For more instrumental music I highly recommend both Jon Schmidt and Paul Cardall who write piano arrangements, as well as Steve Nelson, a new artist who plays extraordinary cello music. The Children's Songbook (a collection of songs put together specifically for Primary) is on CD and is a great tool, especially as kids love to listen to other kids sing.
2. Set aside scripture reading time.
Let your child pick out a story he or she would like to hear. Don't be afraid to ask questions along the way, or to stop and explain things your child might not understand.
3. You don't have to completely turn off the television.
There are so many great movies put out by the LDS Church as well as movies with great messages to them (our family loves VeggieTales). Pick out movies which will uplift your kids.
4. Give them this job while at church: have them look around during church meetings and pick out one person they'd like to write a note to or draw a picture for.
Encourage them to pray beforehand about who they should choose. They can either do up the drawing during Sacrament Meeting, or you can set aside some time after church. These notes/pictures can either be sent out in the mail or you can take some time to deliver them in person.
Let your children know that Sunday is different from the rest of the week. It's a commandment. Even if we see others choosing not to keep it holy, we should make the choice to follow the Lord and make Sunday a special day.