I've been surfing the Mormon.org YouTube channel, and found this awesome video that spoke to me. This mom has an autistic son, and proudly proclaims she is a Mormon.  It spoke to me because I'm a Mormon, and autism runs strongly in my family.  My Uncle, brother, and nephew all have varying degrees of autism, and it's something I learned to work with as a kid.
Now that I've grown up, I can see a whole new side of autism, and the prayers and work my mother must have put in to help my brother.  Less severe forms of autism are simply a different operating system for the brain, in my opinion.  While the rest of us are PC's, Aspberger's sufferers and high functioning autistic people are Mac computers.  So essentially they are spending their whole lives trying to figure out how to interface with the rest of us.  It's quite a daunting process for these special souls, and their families.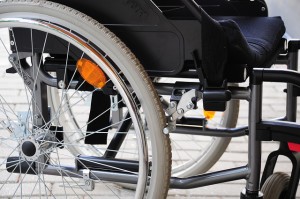 Now that I'm a mother, I can see a whole new level of love and concern and patience that my mother possessed to help my brother overcome.  And I see the same thing in my sister in law as she helps her son.  Several of my sweet friends have children with autism, and I see the long hours of therapy, and the heartfelt prayers that go into their mothering.
I believe that God gives us trials in varying degrees so that the tests of this life will adequately challenge our souls.  Those with amazingly strong souls have bigger challenges.  I think of this every time I see my friend's son who was born with cerebral palsy, hydrocephalus, and autism.  I know it is a daily struggle for him, and for his mother.  But they are such an example to me.
They love each other through the challenges, and the Lord is there to strengthen them when they ask for it.  
This life is not for perfect families and perfect bodies.  That all comes in the next life.  But as I've seen my family and friends overcome their challenges, I have gained a witness that this life IS a time for us to get closer to God, to lean on Him for support.  He may give us large challenges, but He is always there to help us through them.  He wants what is best for our souls, and He sees far into the future beyond this life.
I often struggle because I want to see results now, and overcome trials now.  But God is building a masterpiece of our souls that only He can see.  Like making a cake, there are several stages in the preparation.  I think this life is just stirring the batter, that the next life will include the baking, shaping, and frosting of the cake.  And women like this mother on YouTube encourage me that even the mixing of the batter can be a happy time when we look to the Lord, and rely on His guidance and strength.  I encourage you to take a minute to watch the video.  I hope you find it as inspiring as I did.
"I'm A Mormon and a Mother of an Autistic Son" Video
About Patty Sampson
Patty thrives on all things creative. You'll often find her in the garden pretending she is a suburban farmer. She loves meeting new people, and is devoted to her friends and family. In her heart she is a Midwesterner even though life has moved her all over the country. She believes in "blooming where you're planted" and has found purpose in every place she has been. She has a deep and abiding love for the Savior and the Gospel of Jesus Christ. And she loves editing LDS Blogs because it is a constant spiritual uplift. Not many people can say their job builds their witness of the Savior.
Twitter •