My father passed away eight years ago when he lost his fight with cancer. It was hard to see him go. He was the pillar of our family, my mentor, and my confidant. So his death was a real loss for a time, but I know the teachings of Jesus Christ, because my father exemplified them in word and deed. In his presence, I felt comfort and love and safety.
I miss my dad very much, yet I know we have only been separated temporarily.

As a young father, I tried to fulfill my role as patriarch to my family. The title sounded important, but the role was intimidating to say the least. I tried to teach my family about life and the gospel. It was a monumental task for a new father. But my sweet wife was eager and supportive, which gave me incentive and inspired me to try to be the person she and my children deserved.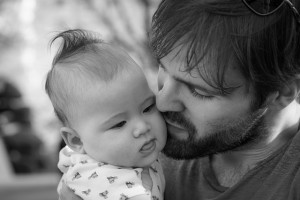 We attempted to follow the counsel of the brethren: family home evening, regular church attendance, honoring the priesthood, and making a happy home were all part of our plan. We loved and prepared our daughters to become faithful mothers and encouraged my son to serve an honorable, full-time mission.
But looking back now it was surprising to me that at the time my emotions were so close to the surface when my son was leaving to serve his mission. I worked my whole married life to prepare him for his service in the mission field and tried to set an example he would be willing and eager to emulate. I prepared him for this very purpose—to send him on his mission. Just recently graduated from high school and eager to change the world, he was at the pinnacle of his life to that point. I knew it was right for him to go, yet I couldn't believe the time was already here. I wasn't ready to be finished with that part of life. How could I be so selfish to want him to stay at home with us?
At times like those, I would defer to my father for comfort and solace. Somehow he understood my emotions better than even I did. I have been very fortunate to have a father of this magnitude in my life. Yet I can't talk of him in the past tense any more then than I could speak of my son while on his mission in the past tense. My dad is part of our lives now as much today as he ever was, and through his legacy, love, and journal letters, he continues to influence his family—and my family– today.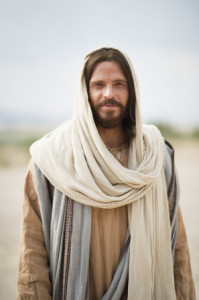 He loves his children. He adores his grandchildren. And he honors and respects his wife, my mother. He taught me many things, but if I were to think of one particular gospel message that stands out from the many lessons I learned from him, I may choose the principle that the first shall be last; and the last shall be first.

29 And Jesus answered and said, Verily I say unto you, There is no man that hath left house, or brethren, or sisters, or father, or mother, or wife, or children, or lands, for my sake, and the gospel's,

 30 But he shall receive an hundredfold now in this time, houses, and brethren, and sisters, and mothers, and children, and lands, with persecutions; and in the world to come eternal life.

 31 But many that are first shall be last; and the last first.
I remember struggling with the meaning of this verse when I first read it. In my mind's eye, I approached my father when I was very young having read this scripture and wondered "How could this be?" It didn't sound right to my young ears. I saw in my mind a line of people and those at the end of the line would move in front of those standing at the head of the line, and I thought "That's not fair." I lamented "What is this all about?" The words he shared with me that day though comforting have slipped into history, but the life he lived will forever stand as an example.  
I have come to realize as a man that there is nothing fair about my salvation…fair would be justice for my foolish actions and punishment for my thoughtless mistakes. But instead because of the Atonement of Jesus Christ, we do not have to receive what is justly ours when we make mistakes that hurt others and fail our families. We can be forgiven and follow the commandments afresh bringing more joy and hope and ecstasy than we ever thought possible.
Instead of being paid what I deserve, I receive kindness, opportunity, and mercy. Getting what I deserve is not the result I want, and it isn't the gift Jesus Christ is offering me. That is the beautiful truth of mercy. I didn't realize this as a boy, however. But I understand it much better now as a man.
Gratefully, I remembered this teaching and took it on faith when I first heard it until many years later when I have come to understand this principle better and see it manifest myself in my family and those I really care about. True, life will throw us some curve balls, but even then the Great Plan of Happiness works for all situations and will not rob mercy.
Considering the challenge it was to send my son on a mission, you might think that it would be nigh impossible for me to part with my daughters and give them away in marriage. Not at all, because I have learned that instead of losing a daughter, I am gaining a son. Now I have a family of many wonderful sons and daughters, just as we were promised.
Happiness is the very purpose of the plan of which we are part.
Other links:
The Laborers in the vineyard – Elder Jeffrey R Holland
Boys Need Heroes Close By – President Spencer W. Kimball
About Walter Penning
In 1989, Walter Penning formed a consultancy based in Salt Lake City and empowered his clients by streamlining processes and building a loyal, lifetime customer base with great customer service. His true passion is found in his family. He says the best decision he ever made was to marry his sweetheart and have children. The wonderful family she has given him and her constant love, support, and patience amid life's challenges is his panacea.
Twitter •