With Autumn comes the yearly baring of branches. Now would be a good time to do a but different in their message. Here is the first.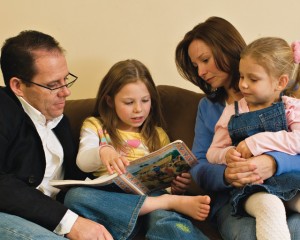 We Are Unique
Begin your Family Home Evening as you normally do. Song suggestions could be: My Heavenly Father Loves Me (Whenever I Hear the Song of a Bird), or In the Leafy Treetops, or even It's Autumntime. If you don't have the Children's Songbook on hand, or you're unfamiliar with the words and music, these can be found online here. Just click on 'Music' and go from there.
Take everyone outside and to choose their very own leaf from the same tree. Look for leaves that are fresh, with a nice, high ridge in the middle and good veins. You don't want it to be crushed during the project, so the fresher the better.
You'll also need:
A white piece of paper for every family member
A crayon for every family member, the paper stripped off
Something hard to do the activity on (like a book or the kitchen table)
Tape
Now for the project. Have everyone put their leaf underneath their paper, bottom-side up, so the veins are sticking up. Taking your crayon and do a rubbing of the leaf, turning the crayon on edge so you're using it the long way instead of the tip (clear as muddy water?). Little ones might need a bit of help. For those feeling really ambitious, do a rubbing of the topside of the leaf as well.
Time to do some comparing. Look for similarities in everyone's leaf: basic shape, size, big ridge in the middle, etc. Then look for the differences: the veins in the leaves vary, some leaves are a little bigger or smaller than another, etc. If it's not easy to tell you might want to pull out the actual leaves and take a closer look.
Just like the leaves, we all have things in common. Discuss ways your family is similar. For example: We have the same last name. Some may have same colored hair/eyes/skin. We all like to eat pizza. These link us. We're all from the same family tree. When you all agree on one, write it on your paper.
Also like these leaves, we all have things that are different from the other members of our family. These things make us special. These are our strengths. God gave us the special traits to help others in our family who might not have the same talents.
At this point go through and name something you think is very special about each member of your family, including your spouse and yourself. Write each child's special trait on their paper as well.
Have everyone tape their leaf to their paper and put their names on. Then hang the papers on the fridge, or a bulletin board, or on their bedroom doors, as a reminder.
For a treat, you could make sugar cookies (or buy them if, like me, you have no sugar-cookie making abilities) and give the kids a chance to decorate it in their own special way.