In continuing our play with the falling leaves, I'd like to do a similar activity to the one mentioned yesterday, but continue with a completely different message.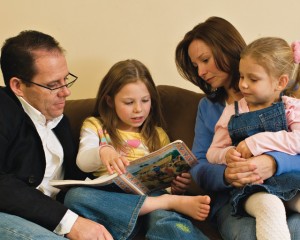 We're All Connected
Once again begin your Family Home Evening as you normally do. I suggested a few songs in the last post. For those who didn't see, they were: My Heavenly Father Loves Me (Whenever I Hear the Song of a Bird), or In the Leafy Treetops, or even It's Autumntime. If you don't have the Children's Songbook on hand, or you're unfamiliar with the words and music, these can be found online here. Just click on Music and go from there.
After your song, prayer, and scripture take everyone outside family member, asking neighbors if it would be okay to take one from their yard. Choose ones that are fresh. You don't want to crush the leaves when doing the project.
You'll also need:
A white piece of paper for every family member
A crayon for every family member, stripped of the paper
Something hard (like a kitchen table or book) to work on
Tape
Once everyone has picked out his or her leaf, place it underneath the piece of paper. With your chosen crayon, use the long edge to do a rubbing of the leaf. To get a better 'picture', place the leaf bottom-side up so the ridges and veins are sticking up. The little ones might need a bit of help.
Now it's time to contrast and compare.
First look for the big differences among the various leaves. For example: size, shape, how many pointed edges, etc. Then look at the similarities. For example: they all have a stem, they have a 'main vein' down the middle, other little veins branch out throughout the leaf, etc. Encourage everyone to take a look at the leaf itself to compare what's the same and what's not.
Just like each individual leaf, we all come from different families. Our friends have different last names, various hair colors and eye colors, might even be of a different race or religion. The rules and activities of each family will vary as well.
But just as all these leaves came from big, tall, beautiful trees (not bushes, not flowers), we all came from the same place as well. All of us are children of God. We all lived together in the pre-existence. We're all trying to get to the same place, even though some families don't know it yet.
Each of us has our own, special family tree, but we're all a part of the same heavenly family.
Treat: try various ice cream flavors, emphasizing it's all ice cream, but each flavor is unique.