Martin Luther King, Jr. is quoted as saying, "Life's most persistent and urgent question is, 'What are you doing for others?'"
This journey of mine, to really focus my life on living as the Good Samaritan, has opened my eyes to a whole new level of "doing for others". It has also opened my eyes to the many, many missed opportunities constantly around us to help ease the burdens of life.
Earlier this week, I listened to a BBC host interviewing a carpenter on the island of Lampedusa, Francisco Tuccio. Because of my heightened focus to see needs around me and serve where I am, this interview caught my attention …especially as I listened to Francisco's personal journey.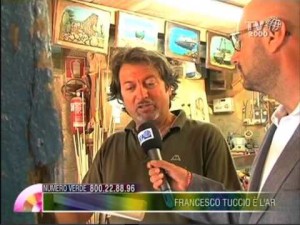 According to news articles I have since researched online, on October 3, 2013, a boat carrying about 500 refugees from Eritrea and Somalia caught fire, capsized and sank. Only 151 people survived, some of which were Eritrean Christians, fleeing persecution in their home country. Francisco met some of the survivors. Frustrated by his "inability to make any difference to their plight, [he] collected some of the timber from the wreckage and made each of them a cross to reflect their salvation and as a symbol of hope for the future."
Francisco went and patrolled the Mediterranean shoreline, looking for more wood to salvage from the wreck to make more of his "crosses of suffering" to give to more of the refugees. He was using his own resources, meager though they might be, to offer hope to those who had lost everything.
(To read more about this man and his journey, see http://www.bbc.com/news/world-europe-24552672 and http://www.bbc.com/news/entertainment-arts-35120004 )
Francisco saw great need, had a desire to do something, and then DID something. His life since that time has led him places he probably never imagined himself being—he now has one of his crosses in the British Museum of Art! Pope Francis carried one of his crosses! He didn't do this to inspire an American Mom half a globe away, nor for the accolades of men … he did this because his heart was moved and he wanted to do SOMETHING to alleviate suffering.
This week, as we celebrate a great man, Martin Luther King, Jr. and remember his life and his inspiring words, let us look at "Life's most persistent and urgent question is, 'What are you doing for others?'"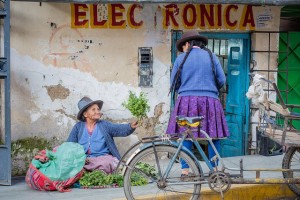 As I've looked around, and served in many small, insignificant ways these last months, I've realized that the truth is—none of us really know how much someone else is hurting. We could be standing right beside someone who is completely broken and have no idea. We need to be kind, always.
What am I doing for others? I am trying to serve along the way, wherever I see a need, no matter how small.
This morning, I was at a local grocery store, getting some milk and prescriptions filled. Milk because we're expecting a huge snow storm, which means I need to be sure my hot chocolate and cookie making supplies are laid in!
As I walked from my car to the store, I noticed a woman struggling to chat on the phone, while walking her empty cart over to the return queue. I motioned that I would take the cart for her, causing her to stop with a look of disbelief, then happy gratitude as I took the cart from her and walked it with me into the store. Seriously, NOT a big deal—I have just learned to see these opportunities to lift someone's burdens as I'm going along. But the buzz of happiness that these little acts of service give is a bit addicting! ☺
Why does adding one more thing to my already overly-full brain—the addition of looking for ways to help others around me—bring so much peace, happiness, and a calmer life? Logically, it doesn't make sense. 1+1+1=2?
I think it's because of the perspective that's brought about during these moments of helping someone else—I'm not focused on my to-do list or my worries and struggles. For a brief moment, I let my brain have a rest from the hamster wheel of daily stresses and give this brain of mine a chance to think about someone else's worries. Then, when I re-engage, my brain is better able to say, "Okay, this worry is trivial, let's not think about it anymore. This worry is important, so let's focus on solving it." It's kind of like meditation on-the-go!
About Emlee Taylor
Growing up all over the world gave Emlee Taylor an opportunity to see the incredible differences the Lord created in humanity; and even better, the passions we all share as members of the human race: love for family, faith, & a desire to make a difference. Emlee lives life with passion—focusing her time now on raising four children and teaching them to recognize truth and to live true to that truth, regardless of others' expectations. Emlee is passionately in love with her bestest friend and husband of more than 20 years. 
Twitter •