Ok, so I am a Disney fanatic (even before kids) and I am so excited for the upcoming movie Finding Dory. Finding Nemo was and still is one of my favorite Disney/Pixar movies and they just released the newest trailer for Finding Dory. I am excited to see where Dory comes from and maybe even explain why she has memory loss. The trailer came at a perfect time as I realized I have been on my own personal mission of 'Finding Krystal.'
The other day, my Sister in Law texted me and asked me what I do to love myself. I must admit that caught me off guard. As I contemplated her question I was coming up empty handed. What do I do? I could tell her what other women do.  They get pedicures, manicures, go out with girlfriends, etc. But I realized I didn't do much of anything for me. I try to do girls nights here and there and I have the occasional play date, but those usually go like this. "Hey friend how are…oh hold on, little brother is eating dirt". Aside from those things I couldn't think of anything I did daily to show love for myself. I started to wonder if I even knew what that meant. Do I love myself? I wasn't sure.
In case you're wondering what led me to this point, let me share. In the past year and a half I have had a lot of personal trials in my life that have affected the way I view myself. I have let Satan in more than I'd like to admit until I reached a point where every night, when I went to bed, all I could think about was what I did wrong that day. Friends would tell me "Oh you're a great mother", or "You're so talented", but I didn't believe one ounce of it. I wanted to, but I couldn't.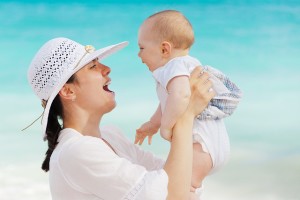 It was much easier to list the bad over the good. Motherhood has been an amazing blessing, but I think it's kind of where my trouble began. I got so lost and consumed in doing everything right for my children and my new family, that I neglected myself. I gave all my love to my children, and my husband, and had none left for me. I guess I thought that's how it was supposed to be.  Motherhood is about being unselfish and sacrificing right?  Guess what though, by doing that, deep down inside I wasn't happy. I wasn't happy because no matter how much I loved my children, I still felt there was something missing.
It wasn't until about a month ago I realized the missing piece of the puzzle. I had not taken the time to love myself. I had become so distant from me I didn't know who I was, or what my worth even was as a woman and not just a Mom. Don't get me wrong I love being a Mom, but that's not all I am. I am Krystal first.  And Krystal is a woman, and a daughter of a Heavenly Father with divine qualities. Those divine qualities are gifts that can help me in becoming the mother, sister, daughter, and friend I want to be. I saw this awesome quote somewhere that says:
"You think of yourselves as humans searching for a spiritual awakening, when in fact, you are spiritual beings attempting to cope with a human awakening. Seeing yourselves from the perspective of the spirit within will help you to remember why you came here and what you came to do"
Isn't that profound? I loved that! That resonated with me so much. If I can see myself the way my Heavenly Father sees me and the plan He has for me, I can learn to love and accept me for everything I am instead of everything I am not. Since I have been on that path of self discovery, focusing on myself from the perspective of my spirit, it has really been life changing. It has helped me so much to be better mom and person. It's amazing what we can do when we know who we truly are. Elder Bednar, an apostle of The Church of Jesus Christ of Latter-day Saints stated,
"Thus the journey of mortality is to progress from bad to good to better and to experienced the mighty change of heart—to have our fallen natures changed. (Elder David A Bednar, The Atonement and the Journey of Mortality)
I challenge all of you to get to know your divine self. If you are struggling to think of things, like I was, your patriarchal blessing is a great place to start. A patriarchal blessing a blessing given by a Patriarch to any baptized and worthy member of the church. It provides very personal and inspired direction from the Lord, that you can refer back to, to help guide you through out your life.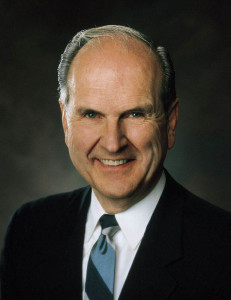 I have found great comfort in mine and it has been such a motivation to strengthen those qualities and gifts my Heavenly Father blessed me with. If you don't have yours I encourage you to get it. If you don't have one and can't get one at this time then I encourage you to pray. Pray to your Heavenly Father.  He will reveal those qualities within you. I know He will.
Another great resource was the conference talk given by President Russell M Nelson called "A Plea to my Sisters".  In it he talks about all the divine qualities we as women possess. I grabbed a notebook and wrote them all down and made a promise to strive to be those things every day. It was amazing how many qualities he talked about. I filled up 2 pages! You can also study the women in the scriptures. I recently had the impression to study Eve, and it has been so enlightening. For me she has been such an example of the kind of mother and woman I want to be.
My favorite thing I started was a positivity notebook. I'm a bit embarrassed to admit this, but when my sister in-law asked me about ways to love myself I ended up googling it just for some more ideas. I'm so glad I did though! I came across this great idea of a positivity notebook! In the notebook I put different categories, all positive things about myself. One is called "I am…" another is "I am beautiful", "I am a child of GOD", "I am talented" and I write in each.
Other categories include "My Dreams and Goals", "Things That Make Me Happy", and I added a "spiritual" page where I can jot down my favorite spiritual  and uplifting quotes. I also included a "Compliments" page where my family can write things about me. I save cards or letters I have received from friends and family that talk positively about me. Having the notebook has been wonderful because on a "bad day" I can flip through it and be reminded of who I am and feel empowered and continue forward. It's easy to let all the negativity bring us down but like Dory in Finding Nemo, we have to remember to "Just keep swimming".
By doing these things along with prayer, not only have I started to appreciate myself and love myself, but my relationship with my Heavenly Father has been strengthened so much. I have truly begun to heal. The adversary works hard on us and wants us to think we cannot do this but we can. You can. You are beautiful, and smart. You are kind and loving. You are a divine daughter of your Heavenly Father.  
There is something so amazing and so special in seeing yourself through the Savior's eyes.  And I promise when you begin to find yourself, and get to know your divine self, you will find you can conquer anything. It will definitely be a process which is something I am still trying to come to terms with, but I have seen glimpses, and that alone is worth it. I know that through the Atonement and with Heavenly Father by my side I can become the woman He truly made me to be and so can you!
I leave you with this quote by Elaine S. Dalton (former General Young Women President of The Church of Jesus Christ of Latter-day Saints) who said,
"Heavenly Father loves and trusts His precious daughters, and now, as never before, is the time to flood the earth with their virtue, their strong spirits, and their light."
About Krystal Wilkerson
Krystal is a latter-day mom and Holy Homemaker to 3 beautiful kiddos who is striving to find joy in the everyday trenches of motherhood and life! Her passion is sharing her experience of decluttering with a purpose to help others create a Holy Home where the messes subside and the Spirit resides. She is a lover of books, nature, music, food, the gospel, and all things Texas! Follow her at her website, Latter-day Mom!
Twitter •