About a year ago, I wrote an article entitled The Case of the Mysterious Gift: Sherlock Holmes on Grace. After doing some research and doing some writing, I felt that I had come to understand grace just a little bit more. Yet, it still remained somewhat of an enigma–some fleeting thought that drifts across our path but is ever so hard to grasp. However, almost a year later, I think I may have discovered another key to unlocking the idea of grace even further.
Before I go on, I want to throw out the disclaimer that, just like the atonement, I don't think that grace is something that we will ever fully understand in this life. I think that it will take a trip to the other side of this mortal life to truly know just how much Christ has done for us. With that being said, I do believe that we should spend our mortal existence striving to know as much as we can about the special gift that Christ offers to us all-grace.
FILLING IN THE GAP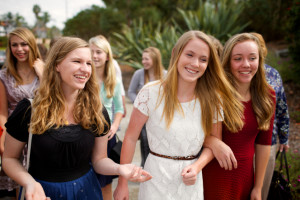 My new calling (volunteer opportunity) in church is to work with the Young Women–girls ranging in age from 12-18. Every sunday we meet together to discuss Christ and how his gospel can help to strengthen us through our trials and help us to achieve our dreams. One particular Sunday, the discussion of forgiveness came up.
As usual, we talked about how it was important to forgive because Christ has commanded it of us.
"I, the Lord, will forgive whom I will forgive, but of you it is required to forgive all men."

(D&C 64:10)
That's when someone raised their hand and asked:
"But how do you do that?"
Touche!
True, it is really hard to forgive someone who has done you wrong. Especially when there is no justice meted out. But, we must daily remind ourselves that Christ didn't just atone for our personal sins and shortcomings, he also suffered for each and every pain we might one day feel at the hands of ourselves or another.
It becomes easy to forgive (although still much easier said than done) someone when we allow ourselves to give up the pain and anger and frustration caused by another to the Lord's great atonement.
So, let's recap here.
Christ died for our sins

Christ died for our pains

Christ died for our shortcomings

Basically, that means that our foibles are already taken care of, right?!
If Christ can take away the pains that we cause someone else, and the pains that someone else has caused us…can't he take away the pain that we cause ourselves to feel?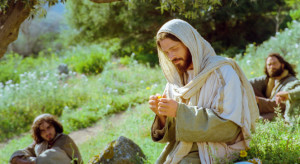 Therefore, he has already made up for our very mortal imperfections.
We need not be perfect in this life (but we have been asked to try!) because Christ has already met the demands of justice for us. He has used His atonement to pave over our sins, weaknesses, imperfections, and so forth. He doesn't just send down a ladder to help us climb out of the whole we have dug for ourselves—
There is no hole.
SO….WHAT EXACTLY ARE YOU SAYING?!
Clearly, we need to discuss further here, because right now I myself am just a wee bit confused.
But I find that if I explain this idea to myself this way, I can understand it better.
Every day, before I leave the house to drop the kids off at school, I insist that we do our chores. I do not want to leave the house with it in a riotous mess. I want everything to be in ship-shape order.  That means that I will usually forgo breakfast in order to snap my fingers at the kids like a lion-tamer and shuffle them along from one task to the next. While I think that teaching them to stick to a schedule and fulfill their responsibilities is an essential part of parenting, the reality of the situation is–no one is going to grade me or them for the state of my kitchen after the school bell rings.
The only person imposing these demands on my family, and ultimately myself, is…well, me.
This, I believe, is the at the very heart of accessing the Lord's grace. We impose the restrictions on ourselves. We are the one's who suffer from our own personal pride, shame, or embarrassment–all things that keep us away from truly using Christ's gift of grace.
That is why repentance is so important. It is the humble reminder in our life that keeps us turning our hearts and minds back to Christ and His gift of grace. Repentance keeps us on the path towards perfection. And, it helps us to always remember him.
THE FAITH BRIDGE
I think that no discussion about Christ's atonement and gift of grace would be complete if we did not touch on faith.
"For by grace ye are saved through faith; and that not of yourselves: it is the gift of God. Not of works, lest any man should boast."

(Ephesians 2: 8-9)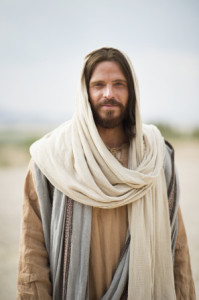 Let's take this scripture and dissect it for a moment.
"For by grace ye are saved…"= Christ's atonement is what makes up for all that we lack and for all the silly mistakes we make because of what we lack.

"…through faith:…"= We must have faith that Christ did atone for our sins, and that the atonement can truly make up for what we lack. It is this faith that keeps us repenting and returning to the Lord every time we make a mistake.

"…and that not of yourselves:…"= We have nothing to do with meeting the demands of justice caused by our fallen state. Only Christ can make up for that.

"…it is the gift of God…"= This bit I can see going two different ways–either Christ himself is the actual gift referred to here, or that Christ's atonement as factored into the Plan of Salvation is the gift. But, I guess in either case, it all comes back to Christ and his atonement as the gift.

"…Not of works, lest any man should boast."= There is nothing that we can do that can stand in place of Christ, his atonement, and the grace that it affords to mankind. Nothing. When we boast, we are turning away from Christ and choosing to bind ourselves with pride.
TAKING CHRIST'S YOKE UPON US
Understanding this has led to me to understand another concept that I have had trouble grasping in the past–that of taking Christ's yoke upon us.
In Matthew 11: 28-30, we read:

"Come unto me, all ye that labor and are heavy laden, and I will give you rest.

Take my yoke upon you, and learn of me; for I am meek and lowly in heart: and ye shall find rest unto your souls.

For my yoke is easy, and my burden is light."
Just how are we supposed to take Christ's yoke upon us?!
I mean, I can understand that His yoke might equal obeying his commandments, but how does that take away our pains and afflictions and ease our trials?
This has always left me so confused.
But now, with my new understanding of grace and how Christ has used His atonement to cover our imperfections, I understand this.
When we remember his sacrifice for us daily, and how it has already made up for what we lack, we do gain a power that can push us through our trials and spur us forward to good works that we might not be able to do on our own. It is in the understanding that the fight has already been fought and won that we can faithfully proceed with good works and slogging through trials.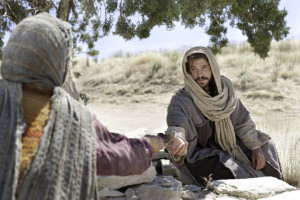 Taking Christ's yoke upon us simply means choosing to have trust that his atonement is all powerful, and that it can make up for what we lack, rather than being sucked back down by the World's taunting that we are worthless and don't deserve to strive for perfection.
Taking Christ's yoke upon us means that we turn away from pride, and refuse to feel ashamed or embarrassed any longer after we have accessed His grace through repentance.
Taking Christ's yoke upon us means that we have faith that the atonement is, in fact, enough.
Yoke accepted. Grace used. Good works done.
I guess now, the only thing that stands in the way of accessing the Lord's grace in our own lives is…ourselves.
It's not our imperfections or mistakes.
It's not our sins.
It is our own pride, shame, or embarrassment that keeps us from turning our hearts and minds back to Christ each time we stray. We keep ourselves from repenting, nothing else.
IN THE END…
It is no wonder why Nephi admonishes us at the very end of his life to:
"…persuade…our brethren, to believe in Christ, and to be reconciled to God; for we know that it is by grace that we are saved, after all we can do."

(2 Nephi 25: 23)
Christ's grace is available to all, but if we do not know that it is there for us, or how to use it, how can we find our way back to him?
We are asked to "always remember him" (D&C 20:79), and I believe this is because it is in the remembering of Him and what the atonement means–that justice has already been taken care of–that gives us courage to press forward in becoming like Him.
So, after more careful thought, I think I can add to my understanding of grace. I think that just like Sherlock Holmes, I can conduct a little experiment. The next time I am faced with a trial–big or small–I will put my new key to the test.
And sure enough, last night, when my husband woke up with a pain in his shoulder and was moaning and groaning, I didn't really feel like helping. I knew that if I fully woke up, it would be an hour or two before my brain shut back down again. But, I thought, you know what, Christ has already made up for me not wanting to help my husband at two in the morning, so maybe I can change my mind and show some compassion.
That was just what I needed to spur me on to good works.
Two extra strength Advil, one ice pack, and 60 minutes later, I was back in the business of sawing logs and grinding my teeth–sleep. I was resting easy, knowing I had used my new key to access  Christ's gift of grace to turn a trial into a good work and realizing that it had worked.
About Jessica Clark
Jessica Clark is a wife, mom, writer, runner, knitter, and proud Canadian. She graduated from Brigham Young University with a degree in Anthropology, and has been a student of people and cultures ever since. Right now she is busy studying the behavior and cultures of the people of Texas.
Twitter •