This morning I was looking through some old pictures and stumbled across one that stopped me in my tracks.  There, smiling at me, was my friend Sabrina.  I haven't seen her picture in years.  She died suddenly at a time in my life when there was such chaos that I didn't take her calls in her final week.  And I had no idea that my time with her was limited.  I really wish I could take that time back, and be the kind of friend I should have been, and taken every last one of her phone calls.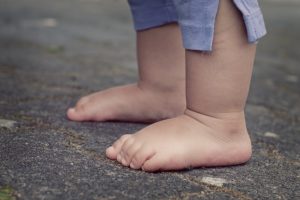 I didn't mean to neglect her.  At the time I had a crazy two year old tornado of a child.  And every time Sabrina called I was changing his diaper or saving him from falling to his death.  It was a frenetic time.  I was running on fumes and barely keeping it together for my family.  I kept telling myself I would call her back later that day, but she was two time zones away. The day was always gone before I knew it.  I thought she was calling to check up on me, and see if I was still sane.   I had no idea she was sick.  None of my other friends knew she was sick either.  But just like that she was gone, the cancer taking my friend only a few weeks after the doctors found it.
As I sat there looking at her smiling face, and feeling a sharp ache in my heart, I made a promise to myself and to God. Every person in our lives is put there for a reason.  And in Sabrina's case I had failed to be there for her when she needed to say goodbye.  And I lost my chance to say my own goodbyes.  I regret that every day.  Hindsight is always 20/20, but if I had it to do over again I would have dropped everything just to talk to her one more time.
Sabrina was so beautiful, so full of life.  I have never known someone quite like her.  She had a rough life, but was always so affectionate and kind.  We lived in Philadelphia at the same time.  We went to the same church.  She lit up a room when she entered, and was always there to cuddle babies, laugh with the ladies in our congregation, and just be a friend.  She had divorced a few years before, but didn't have the anger and darkness that some carry with them after a painful experience like that.  And she was always there to offer support and good relationship advice.  At least once she talked me out of killing my husband for something.  And she had a great laugh.  I want to be more like her.
So who do you have in your life that you haven't checked in on for a while?  Is there someone whose name has been in the back of your mind?  Is the Lord whispering to you that you should do something that you've been putting off?  Unfortunately, our time here on Earth is limited.  We don't know what tomorrow holds.  But we do know that every friendship is a gift from God.  And we know that He is always speaking to us.  Don't sit there in your comfortable chair and wait for the nagging feeling to pass.  Get up and get to work.  God needs you.  I am living with the consequences of waiting too long, though  I know Sabrina doesn't hold it against me.  
But I am determined to learn the lesson that this experience was designed to teach me.  And I'm looking forward to being able to give Sabrina another hug.  It stinks to have friends pass away.  But with each one who does, I know that I will know my welcoming committee on the other side.  And I'm especially hoping Sabrina won't be too busy for me.
About Patty Sampson
Patty thrives on all things creative. You'll often find her in the garden pretending she is a suburban farmer. She loves meeting new people, and is devoted to her friends and family. In her heart she is a Midwesterner even though life has moved her all over the country. She believes in "blooming where you're planted" and has found purpose in every place she has been. She has a deep and abiding love for the Savior and the Gospel of Jesus Christ. And she loves editing LDS Blogs because it is a constant spiritual uplift. Not many people can say their job builds their witness of the Savior.
Twitter •