There's an old adage that says:
"If you put a cat and a bunch of bones in the same room, the bones will heal."
While that obviously can't happen, there is a lot to be said for the therapeutic power of a cat's purr.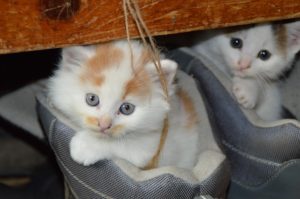 One of my first jobs as a teen was in a combination Veterinary Hospital/Boarding Kennel in the Lansing, Michigan area. I had a variety of pets while growing up, and I was exposed to the pets of my friends and relatives as well.  But it was due to my experiences working with Dr. Sally Walshaw V.M.D. that my own perspective of the connection between people and animals was brought to a higher level.
There were three doctors in this practice. However, Dr. Walshaw's sensitivity to the connection between her clients and their pets went way above and beyond anything I saw with the other veterinarians of my experience, opening my eyes to how relationships with animals could have long term positive impacts on the health and well-being of both people and their furry family members.
Dr. Walshaw, and others, have spent decades studying the animal/human bond and its benefits.
Companions
Studies have been done for over a decade on the effects that companion animals can have on the residents of nursing homes and children in hospitals with chronic or terminal illnesses.
In the early 2000s the faculty of Michigan State University began to work with community groups in the area to form the Human Animal Bond Initiative. The goal was to study the interactions between people and animals, so that they could better understand and gauge the ways that animals enrich people's lives.
This group, which included staff from the colleges of Nursing, Human Medicine, Veterinary Medicine, Social Science and Agriculture, as well as medical nurses, veterinarians, physical therapists and experts in cultural fields, were convinced through their own personal experiences that the animal/human connection was valid. Without scientific data to back it up however it was going to be difficult to get a green light to take animals into medical facilities to benefit the patients.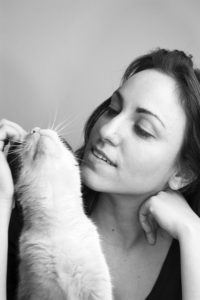 So they began the task of observing, and scientifically documenting what they found with the goal of educating, and working with others in the community to develop services where animals could be used in health promotion. Projects were underway that studied the effects of companion animals on residents of nursing homes, and children who had chronic diseases.
As a parent, I can only imagine the stress and distress in families with chronically and terminally ill children," said Dr. Sally Walshaw, an associate professor of small animal clinical sciences and a national expert in the human-animal bond. "A pet can bring a smile to a child's face, and there is nothing more valuable to a parent than even a moment of happiness for the child." (1)
Animals in therapy
Therapy animals that were brought into health care facilities brought multiple benefits along with them, including pain management and improved moods of the patients, as well as a reduction in stress for both the patients and the care givers.
Children with Autism Spectrum Disorder showed an increase in positive social behaviors, and in pediatric cancer studies, therapy animals were a component in the patient's long term motivation to be optimistic, and to want to get better.
Therapy dogs have also been shown to help in elderly care facilities to enable the residents to feel more comfortable getting up and moving around more as well as encouraging them to socialize.
While a happy smile and a calmer, less distressed, patient are desirable outcomes, is that all there is to the whole human/animal connection?
Not At All: Pet ownership also has many benefits.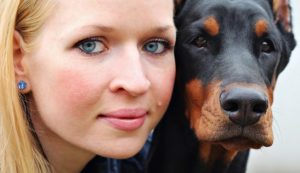 Further studies have shown that there are many benefits to people spending time with animals.
Dog owners are more likely to get out and take a walk than people who do not have a dog, and children with dogs spend more time doing moderate to vigorous physical activity than children without dogs.
Having a dog can also help people to interact more. I can't recall how many times when walking one of our dogs, I have had neighbors and even complete strangers come up and want to pet the dog. This is especially true if they have children with them who want to pet the cute doggy. This leads to conversation and a chance to socialize and get to know each other better.
Proof of the benefits
Studies have also found that:
Pet owners are less likely to suffer from depression than those without pets.
People with pets have lower blood pressure in stressful situations.
One study found that when people with borderline hypertension adopted dogs from a shelter, their blood pressure declined significantly within five months.

Studies with prison inmates found that interaction with dogs had positive long term effects.
Playing with a dog or cat can elevate levels of serotonin and dopamine, which can help you to relax.
Pet owners have lower triglyceride and cholesterol levels.
Heart attack patients with dogs survive longer than those without.
Pet owners over age 65 make 30 percent fewer visits to their doctors than those without pets.
A cat's purr is therapeutic, lowering blood pressure and relieving stress.
Cats create purr vibrations within a range of 20 and 140 Hz (hertz).These vibrations are believed to be able to assist in healing.
In addition to these scientifically documented benefits to owning a pet, there are other reasons that are just as compelling.
Unlike people, Pets don't judge, they accept you the way you are.
They can provide a loving presence when you've had a hard day.
They need care, and can provide a sense of responsibility, especially for children.
But we do not reap all of the benefits. Cats, dogs, horses, and other domestic animals are social creatures that need love and a sense of belonging also.
Animals need love
Animals need the affection their owners can give them, and while dogs are usually more obvious in their efforts to get your attention, greeting you at the door with their tails wagging, cats crave your nurturing as well.
Anyone who thinks that animals do not have personalities or feelings is quite mistaken. Our dog Pixie knew when we would be coming home from school, and would watch for us at the window. It was as if she could tell time, she was that accurate. Our cat Smokey would lie on the back of the sofa nuzzling our heads when we would be reading or watching TV. One of our other cats, Antony, would get in bed with me and want to be cuddled at night. Our current cat Toby will jump up into my lap, climbing up until he has his front paws curved over my shoulder. He will then proceed to snuggle his face into my neck. It is the most endearing behavior I have ever witnessed, and is proof to me that he loves us.
There are always exceptions, people who don't like being around animals and animals that reject human companionship. Sadly some people are allergic to animals and can't be around them, but my experience has been that if it is possible to do so, it is usually beneficial to have an animal in your home.
Animals do need care, and a certain amount of time and financial resources will be needed to care for them properly. If feel that you can't afford to keep a pet, or that you don't have adequate time to be able to give an animal a good home, you can always get your furry friend fix by volunteering to help with therapy animals, or at a local shelter. It's rewarding work, and those pets need love too.
Resources:
About Denise Mastrocola
Denise is a Michigander turned Pennsylvanian, who has been writing stories since Elementary School. Denise won an award at the annual Lansing Youth Talent Show, when she was in 10th grade, for a short story entitled Procrastination is Fatal, but didn't decide on writing as a career until she was 28 years old. While homeschooling her older children she spent 4 years working through a course from The Institute of Children's Literature. Through the years Denise's children have had a variety of health issues, many of which have been linked to various sensitives; having spent more than 20 years researching and trying different things Denise has a boots on the ground view on healthier living. Denise currently writes for 2 blogs and has several books in different stages of completion. She is planning to break ground in e publishing, and hopes to have her first Historical Fantasy book which is set during the renaissance, "Lisa, My Lisa?" ready by the first of the year.
Twitter •