During the summer months when natural food is plentiful the feeders in my backyard stand virtually unused, and during the hot sultry months of summer when the air barely moves, the adjoining wind chimes hang silent, waiting for an occasional thunderstorm to awaken discordant melodies during that brief time when the storm passes.
Unlike birdfeeders and wind chimes however, which must wait for the birds or a passing breeze in order to be useful, we as people are able to determine our own worth by the way we choose to live.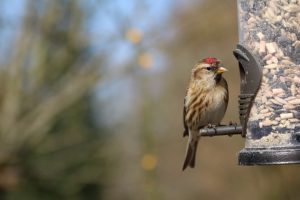 It is not uncommon to hear someone say that fate has been unkind to them, or karma is cruel. It is easy to fall into the trap of believing that we cannot control these situations in our lives.  But are we really of so little worth in the scheme of life? 
Are we merely pawns in a game where we cannot control our own destiny?
I do not believe so.
We are of infinite worth to our Father in Heaven, and he has given us many talents in addition to the ability to think and reason. We may not be able to control all that happens to us, but we can control how we accept and handle those situations that come into our lives.
In part of a general conference talk Thomas S. Monson made reference to this:
"We can't direct the wind, but we can adjust the sails. For maximum happiness, peace, and contentment, may we choose a positive attitude.   -Thomas S. Monson
By this I believe he was trying to tell us that while we may not be in control of what others do, nor what may happen around us in the natural world, but we have as much control over ourselves as we choose to have.
We can decide how to react when someone has offended us, and we have the ability to decide what we will do when we are faced with unforeseen challenges like losing power during a storm, or when the car breaks down on the way to an important appointment.
Stress is a major contributor to illness
If we will begin each day armed with the protection of the spirit we will be better able to cope with life's problems then if we simply go through each day hoping that it will all go well.
If you are not already doing so begin each day with prayer and scripture reading. Pray earnestly that the Lord will not only watch over you, but that you will have the insight and wisdom to handle the challenges of the day.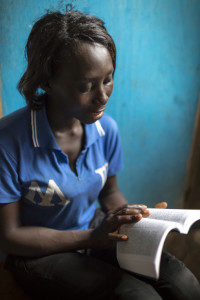 Read and ponder the scriptures so that you may be guided to understand not only the world around you, but your own strengths and shortcomings as well.
If you are already doing these things, then evaluate how you are doing them. Are you merely going through the motions to check them off your daily to do list? Or are you praying and studying with the desire for deeper understanding, and to enlarge your soul?
Immerse yourself in the spirit by listening to uplifting music or to an inspirational talk while driving, or during your regular workouts.
Take time for yourself to be alone to think and reflect. Also take some time out to have fun and be with your friends and family. While it is important to do your best in all things, there needs to be a time to put work away.
Enjoy the life you have been given. Make a time for all of the good things that you want in your life.
Everyone needs down time, and you will be better off for having taken the time to recharge your batteries. You will be less stressed which will help you handle life's difficulties better, and you will feel better about yourself as well as improving your overall health and well-being.
In J.R.R. Tolkien's epic tale The Lord of the Rings, when a frightened young hobbit wishes that he had never been given the responsibilities of his quest, the wizard Gandalf wisely observes that "All we have to decide is what to do with the time that is given to us." 
It is true that we do not get to choose the trials that will come to us in this life, but we can choose to have a positive outlook, and by taking positive actions, try to derive some benefit from even the worst calamities. Like the young hobbit, we can choose how we will use the time that has been given to us. 
We can wallow in our misfortunes and curse others, or we can move on, and rise above it, not giving hurt for hurt, but rather choosing to be a better person, refining ourselves so that we can find internal peace even if external peace is not possible.
Going through trials and pain is not something most of us would seek out, and I am no exception, but I discovered a number of years ago that it is during these times of adversity and heartache that I have had my greatest experience with personal growth. 
With this in mind, will we allow ourselves to be beaten by the storms in our lives? Will our response to the tempests around us be discordant and bitter, or will we choose to control our response to the inevitable challenges that all must face, and allow ourselves to grow from the experiences?
We can rise above the negatives of life, finding growth through adversity, rising above the pettiness of others, and by our own conscious and deliberate choices bring forth something beautiful. We can choose to live our lives in physical and spiritual harmony, accepting the Lord's way as our own, and by doing so bringing joy, happiness, and health to the life we are living.
About Denise Mastrocola
Denise is a Michigander turned Pennsylvanian, who has been writing stories since Elementary School. Denise won an award at the annual Lansing Youth Talent Show, when she was in 10th grade, for a short story entitled Procrastination is Fatal, but didn't decide on writing as a career until she was 28 years old. While homeschooling her older children she spent 4 years working through a course from The Institute of Children's Literature. Through the years Denise's children have had a variety of health issues, many of which have been linked to various sensitives; having spent more than 20 years researching and trying different things Denise has a boots on the ground view on healthier living. Denise currently writes for 2 blogs and has several books in different stages of completion. She is planning to break ground in e publishing, and hopes to have her first Historical Fantasy book which is set during the renaissance, "Lisa, My Lisa?" ready by the first of the year.
Twitter •