Some of you followed my articles in 2014 on marriage and/or my articles in 2015 based on quotations that we called "Daily Dose." After taking a break for a few months to work on other projects, I will now be exploring the topic of strengthening our faith. I want to make sure that I have time to put some thought into this, so instead of weekly articles, look for me every two weeks on Tuesdays. In order to write about strengthening our faith, I need to make sure that my own cup is full. How can I fill my cup?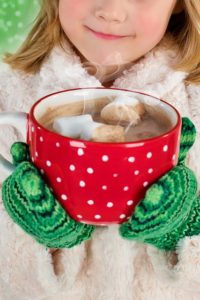 I recently had experience filling my cup. After two years of writing articles in multiple venues, I went through a bit of burn out. I needed to prepare spiritually to continue writing. It wasn't that I went through a faith crisis; I just felt tired and weak. How could I continue writing faith-based articles when I wasn't sure if I was coming or going? I felt like the stuffing had been ripped out of me.
The first thing I did was to totally immerse myself in the scriptures—not just a few verses a day—chapters a day. I read a minimum of five chapters a day, but often much more. I realize that I'm retired and can do that sort of thing where others would find it difficult. Even one chapter a day will help. The more I read and studied, the more I wanted to read. I couldn't get enough. As the scriptures consumed me, my heart lifted. The transformation in my attitude was amazing.
Constantly having a prayer in my heart is essential to keeping my spiritual cup at full capacity. I can't do this alone. It's taken me a lifetime of trying to realize that I'm not as self-sufficient as I think I am.
Attending the LDS Temple regularly was a huge boost to my mental attitude, as well as my ability to feel the Spirit. Being in the temple for me is like being wrapped in a soft, warm blanket.
In addition to the obvious, I began looking at my daily routine. There is more to life than social media and television. Social media is how I keep in contact with family and friends that I love, and also how I promote my writing. Television is a way to sit and relax with my husband. Neither is a bad thing—unless taken to the extreme. As I began to analyze the amount of time I spent doing both, I realized that changes needed to be made. Adults often see the disadvantage to children spending too much time with electronics, but we somehow don't see it in ourselves. We seem to be in total denial at our ability to alienate those closest to us by sticking like glue to those behind an electronic screen.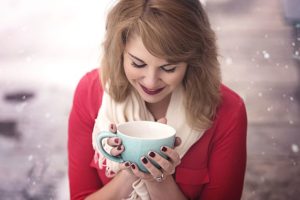 Listening to Heavenly Father more than listening to the voices in the world is critical. There is an enormous amount of negativity in the world today. Heavenly Father's message is a happy one, and we are to be of good cheer. Prayer and reading the scriptures while limiting the time we spend on social media will help us see the positive and squelch the negative.
Filling my cup also means service. As the computer screen became a smaller part of my life, I found that I had the time to visit a couple of friends I had been neglecting. My visiting teaching for the Church was easier to schedule because I didn't let time slip by unnoticed. I did some mending for my husband that had been sitting around for far too long. Little things were done for my family that I had been neglecting.
We all need free time to relax and help fill our cup. To me that means crochet and other crafts. The last few months has produced a wealth of baby blankets to be given away later, as well as some crafts for Christmas. There is something about making things with your own hands that is therapeutic. The nice thing about handiwork is that it can be done in conjunction with watching television with my husband. It is not only therapeutic in nature, but gives me an excuse to sit on my behind and rest. The older I get, the more resting on my laurels seems to be required. Crochet and other crafts make me productive in my inactivity.
Filling my cup also means spending time with my family. Once a year, we have what we call "Granny Camp" at my house. All my grandchildren gather for crafts, games, field trips, a backyard campout, cooking, and just general fun. It is not only good for my grandchildren, but it is good for their parents and grandparents, as well. Getting busy families together sometimes requires creativity, but the benefits are enormous. I'm always exhausted after Granny Camp, but I will keep doing it as long as I am physically able because I believe that it is not only my own spiritual cup that is filled, but others, as well.
School is back in session, and before we know it the holidays will be upon us. There are two ways to look at the holidays. We can see them as a time to spend more money than we have, expend more energy than we have, and be depressed about what we don't have. The better alternative is to serve others, enjoy the beauty and meaning of the season, and fill our cups with love and kindness and the spiritual warmth that eagerly awaits us.
In order for our faith to be strong, we must constantly nourish our spiritual reserves. Fill your cup and keep it full with prayer, scripture study, service, family, and positivity. Begin filling your cup today.
About Tudie Rose
Tudie Rose is a mother of four and grandmother of ten in Sacramento, California. You can find her on Twitter as @TudieRose. She blogs as Tudie Rose at http://potrackrose.wordpress.com. She has written articles for Familius. You will find a Tudie Rose essay in Lessons from My Parents, Michele Robbins, Familius 2013, at http://www.familius.com/lessons-from-my-parents.
Twitter •