In this third part of the series on service we'll look at the need to learn wisdom in how we serve, as well as the benefits to us that come from that service. Service is the laboratory where we put into practice the book work we have learned from studying the gospel. It is through service that all we have read about becomes real. It is through service that we learn what it means to be Christlike.
When President Uchtdorf was called as a Stake President he discovered that there were so many things he could be doing that it became difficult to know what was best to do. The following quote is his description of the training he received from his leaders from Salt Lake City who came and taught him how to serve in his new calling.
These Brethren gave us the vision of what it means to establish the kingdom of God by building personal testimonies and strengthening families. They helped us see how to apply gospel truth and principles to our specific circumstances and for our specific time. To put it another way, inspired leaders helped us to see the why of the gospel, and then we had to roll up our sleeves and go to work.

Brethren, we all know that it takes self-discipline to remain focused on the matters that have the greatest power to increase our love for God and fellowman, invigorate marriages, strengthen families, and build the kingdom of God on earth. Like a fruit tree with an abundance of branches and leaves, our lives need regular pruning to ensure that we use our energy and time to accomplish our real purpose—to "bring forth good fruit"! 
Lesson

This is an important lesson. We can all run amok doing good helter skelter, the goal is the learn to do the most important good we can do, not just any good we can do. This is why he compares our activities to a tree with an abundance of branches. In order for us to produce the best fruit unto the Lord we need to learn to prune that which is least productive from our lives and leave only those things that will do everyone the most good.
Learning to eradicate from our lives those parts that consume our time, yet produce little good, as compared to those parts of our lives and our time which would produce much greater good, is difficult.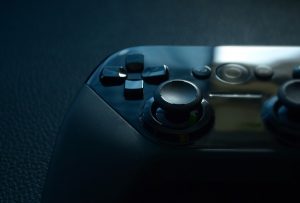 I was a gamer. I loved my computer game. I was doing no harm by playing it, yet the hours spent online were preventing me from doing much more good that I should have been doing. It was difficult to give up my online time. I still have daydreams about my game. I have to work hard to set it mentally aside and focus on things of greater worth to my soul.
We all have activities in our lives that need to be examined to see if they are really worth the efforts we are investing in them. Could doing something else be of greater worth to the Lord and his program of saving souls? Are there other activities and places to put our attention that would produce greater happiness for us and for others?
Advice
President Uchtdorf went on to give this advice for each of us as we try to decide what is best for our lives and the lives of those we are serving.
So how do we know what to select? We each have the responsibility to determine this for ourselves. However, we are commanded to diligently study the scriptures, heed the words of the prophets, and make it a matter of faith-filled, serious, dedicated prayer.

Brethren, God is faithful. Through the Holy Spirit, He will speak to our minds and hearts concerning the path we should follow during each segment of our lives.

If our hearts are pure—if we seek not our own glory but the glory of Almighty God, if we seek to do His will, if we desire to bless the lives of our family and fellowman—we will not be left to walk alone. As President Monson has often reminded us, "When we are on the Lord's errand, we are entitled to the Lord's help." 1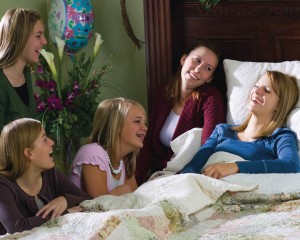 Notice that there are no hard and fast rules about what each of us are supposed to do. We all have "segments" in our lives, different times of our lives where our abilities and our requirements change due to age and circumstances. The Lord expects us to continually seek him out and learn from the Spirit how best to be of service. That is part of our maturing process.
Here is some good advice from two servants of the Lord as related by Elder Oaks.
… as a mature servant of the Lord, Elder Hinckley would say, "He who lives only unto himself withers and dies, while he who forgets himself in the service of others grows and blossoms in this life and in eternity."

In reality," President Monson concluded, "you can never love the Lord until you serve Him by serving His people."
Does the service ever end? David B. Haight stated his opinion on the subject this way.
You can't find the word retirement in the Bible. I don't think you can find the word in the Bible Dictionary. Isn't it interesting to think what can happen in our lives today and what possibilities lie ahead for us if we believe and understand and have a commitment and a dedication to live the principles of the gospel of Jesus Christ and to bless the lives of people? 2
I have heard people say, "Been there. Done that. I've done my fair share of serving. Let someone else, like the young bucks do it. They need the experience." At what point in our lives does service ever stop blessing our lives? At what point do we outgrow our need to serve others, apart from any need others might have for their own salvation? Where would we be if the Lord ever decided that He had done enough and would do no more?
There will never come a day when we retire from service. To "retire" from service is to give up on our desire to become like Christ and to return to our Father in Heaven. To stop serving and looking for ways to be of greater service is to declare we are satisfied with where we have progressed to and that eternal progression is no longer of interest to us.
Final Thoughts
We serve because we cannot return to our God without doing so. We serve because it is only through service that the realities of godliness are revealed to us. It is living a godly life of service that creates the peace we seek through being obedient to the commandments.
Service opens the doors to change. Service is what changes the gospel of Christ from an intellectual exercise into a living process of forgiveness and exaltation. The next part of the series will about how service affects our lives.
Following are the talks used to support this series of articles.
1  Dieter F. Uchtdorf
https://www.lds.org/general-conference/2012/04/the-why-of-priesthood-service?lang=eng
2  David B. Haight
https://www.lds.org/general-conference/2001/04/gratitude-and-service?lang=eng
3  Dallin H. Oaks
https://www.lds.org/general-conference/2009/04/unselfish-service?lang=eng
4  Steven E. Snow of the Presidency of the Seventy
https://www.lds.org/general-conference/2007/10/service?lang=eng
5  M. Russell Ballard
https://www.lds.org/general-conference/2011/04/finding-joy-through-loving-service?lang=eng
6  Carlos H. Amado first quorum of seventy
https://www.lds.org/general-conference/2008/04/service-a-divine-quality?lang=eng
About Kelly P. Merrill
Kelly Merrill is semi retired and writes for https://gospelstudy.us. He lives with his wife in Idaho. His strength is being able to take difficult to understand subjects and break them down into understandable parts. He delights in writing about the gospel of Christ. Writing about the gospel is his personal missionary work to the members of the Church and to those of other faiths who are wanting to know more about Christ's gospel and His Church.