This article was previously published on Happy meets Crazy.  Republished with permission.
It's come to my attention that my marriage is being held up as an example to others. A positive example! That's not so bad. It's flattering. It shows that others have noticed we're doing just fine. But it also makes me pretty uncomfortable. Not because I've been lying about my marriage, but because A. I don't want my relationship to be held up under such scrutiny, and B. reality is always multi-faceted and there's no possible way people can see (let alone understand) all that happens in a marital relationship.
I want to explain this all in more detail, but first, here are some ground rules before we move ahead: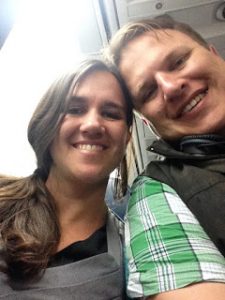 Abusive marriages won't apply to what I say because I'm not in an abusive marriage.
The vast uniqueness of human beings means virtually every marriage will also be unique.
Nobody can fix somebody else's marriage. Except Jesus. But it can't be done without agency on the part of the married people.
I honestly have never met a married couple with the exact same marriage dynamics as my own. It doesn't matter if we match up in religion, ethnicity, socio-economic situation, education, job, talents, or shared goals– our relationship is unique! Even the couples that are closest to us are not the same. Even the couples that are related to us are not the same.
This just makes sense. When a marriage is created, it becomes a new entity. One unique person + one unique person = one unique marriage. When the scriptures say, "and two shall become one," it's not just metaphorical. It can be very, very real (not in a weird sci-fi way, dear reader, you know what I mean). This is why divorce is so difficult.
You aren't just separating two people who no longer want to share a life together, you are, in essence, tearing apart an entity. I've spoken to people who have divorced and even though they knew it was the right decision, they still mourned the death of something that was supposed to be lasting and beautiful. Divorce is like death because something really has died.
See, in a marriage, everything is connected. You don't just share a house with your spouse. You don't only share your body with your spouse. If you are parents, you don't just share DNA together and create a new human. You share your trust, your goals, your future, your time, your talents, your effort.
Everything affects the other thing. How you work through your finances can translate into your sex life. How you experience your sex life can translate into how you parent. How you parent can affect the way you view housework, job security, religion, and back to the finances and the sex. Everything affects everything else!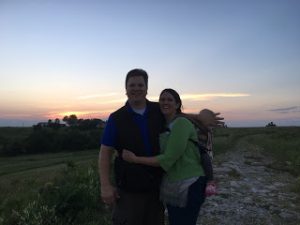 You can't separate any of it into tidy little boxes. Your lives become, on purpose, knitted together and
enmeshed into one beautiful mess. To separate any of it into check lists defeats the point and can, sometimes, make a mockery of marriage.
It's true that sometimes we have to break things down when we're attempting to fix things. For example, when I've discussed my marriage with my therapist, we'll often try to hone in on specific behaviors in myself that might be causing an issue. Sometimes we'll pick apart the behavior of my husband in order to understand it better.
But I do not pretend that each behavior is independent and cannot have a profound influence on other aspects of our relationship. I recognize that the workings inside a marriage is like a machine with many moving and important parts. It's like a beautiful symphony. Yeah, a symphony! I like the symphony metaphor better…
Anyway, I think this is important to know. I think most people who have successful marriages understand this, too.
So, what does this have to do with my own marriage? Truthfully, I simply don't want people to think that there is one specific way to have a happy and successful marriage. I don't want people to assume that we've figured it all out and are going to spend the next 60 years in pure bliss.
I'm happy to share things that I've learned, and I'm grateful people can see that Brandon and I are sincere in our commitment to one another. That doesn't bother me! I promise. I'm always happy to show the good sides of my marriage because they greatly outweigh the bad.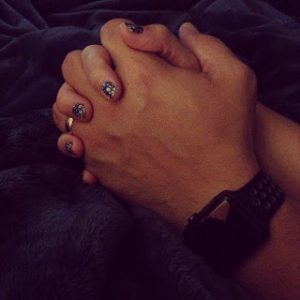 But I don't believe I'm helping people if they only see the good. Honestly, I can't stand reading about successfully happy couples who do everything right, never disagree, have never had an argument, and are constantly blissfully happy –because it feels so incredibly fake.
The married couples I know personally (family, friends, church friends, etc.) do not have perfect marriages. I hear about the conflict, I see the struggles. I know it's not easy because it's not easy for me! So, it's hard for me to read articles or posts that tell me these unattainable, unrealistic, perfected marriages are normal and should be easily created.
This is the part where I look like a hypocrite, dear reader, because what is it I share on social media? I'm always accentuating the positive. I share the good stuff, just as much as those essays. Because even though I hate the sugar-coated pretend-stuff, I really do believe we need to focus on the good! I'm also very loyal to my husband. I will air my own dirty laundry, but I don't air his. I am devoted to him.
This means I protect the vulnerable parts of our relationship. We can't work through our challenges if I weaken and cheapen them for a few likes on Facebook! For this reason, I tend to share the more positive aspects of our marriage. I think this is why people assume our marriage is so fran-freaking-tastic, and it makes me wonder if I've done a disservice.
I want people to know that our marriage is not always roses. It's not always easy. Sometimes, it has been really, really, really hard! We've had to work through things just like any other married couple needs to work through things and we've worked through a lot in the last 18 years. I've cried myself to sleep. He's stormed out of the house. We've ignored each other, yelled, said mean things, and hurt each other's feelings.
There have been times when I wondered if I'd made a mistake. There's been times when he's wondered if he even wanted to come home after work. We've argued about everything a married couple usually argues about: sex, money, parenting, politics, and even religion. My mental illness has been very difficult for both of us!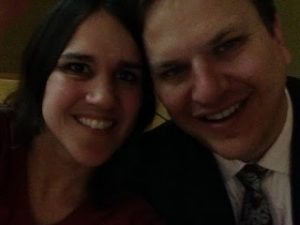 Sometimes him more than me. Having a large family has created very difficult situations and a lot of problem-solving on our part. We don't agree on everything. Our love languages are different. Our personalities are different. We were raised by very different people. Our goals don't always match up.
And because marriage is a connected entity, we could have allowed any of those things to dig in, fester, and then tear it all apart. If one part breaks down, then it breaks down the other parts, right? Isn't that what I've been saying? It is, after all, a very socially accepted conclusion that if part of a marriage feels un-fixable, then it must be un-savable. Wouldn't my observation about the one-ness of marriage agree with these thoughts? Interestingly enough, no. It's not true.
Each part affects the other, yes. But that is why, dear reader, we can't allow the parts to infect the other parts. We have to fix the infection before it spreads. Once it spreads, it's really, really hard to clean it all up. It's not impossible, just really difficult.
But the point is this: you can fix it before it spreads. That is the goal. This is why it's imperative to understand how marriage is connected in the first place. You can't fix it if you don't understand it! And I think this is why Brandon and I have been able to have a successful marriage –not only have we put loyalty at the top of our priorities, but we've fixed the infections before they could spread too far.
About Cheryl S. Savage
Cheryl S. Savage has one incredible husband and seven sensational kids. Since earning her bachelor's degree in marriage and family studies at BYU many years ago, she spends her time raising the kids, teaching piano lessons, voraciously reading, traveling, romanticizing, writing, and learning. She and her husband have moved their family from coast to coast, but currently reside in Kansas.
Twitter •