I used to think that God's grace was like this: I work my hardest, give Him all the pennies I saved and when it wasn't enough He'd pitch in the other $4 – like when my son wants a new pack of trading cards and doesn't have enough money to cover the tax.  Then one day I was teaching about grace to the teenagers in my Sunday School class and inspiration struck.
Concrete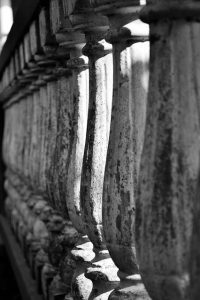 In engineering school, they taught us that concrete is great in compression.  If you can imagine a concrete pillar or column, push on both ends toward the center.  That is compression.  Concrete is very talented at standing strong under compression. The concrete pillars holding up the great ribbons of freeways all over the world are doing a fantastic job being compressed between the roads above them and the bedrock below them.
However, if you pull on the ends of the pillar away from the center (applying tension), concrete is absolutely terrible and will break.  Many years ago they discovered that pouring and forming concrete around thin steel bars, also known as "rebar" or reinforcing bars, makes a concrete pillar very good under tension.  Strengthening concrete to handle tension is great when the San Andreas Fault line rocks and rolls the earth underneath, and when mud slides or gale force winds slam the sides.
Grace
To me, this is like grace.  Heavenly Father doesn't lower His standards or simply pay the sales tax when we fall short.  God's grace is the rebar and I am the concrete.  I'm strong at some things, even good at some things.  But if I adhere to the steel bars and form my life around the gospel of Jesus Christ … if I let the principles of the gospel flow through me, God will make me strong in ways I can't even imagine.  He will strengthen me to withstand the tidal waves, earthquakes, and landslides in my life.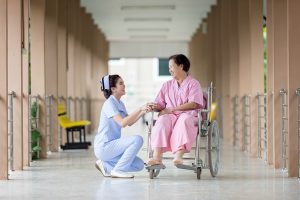 I had a family member admitted to the hospital with an unknown illness. They had been gradually feeling worse over a six-month period, and the doctor finally recommended hospitalization.  
Even though I immediately took time off work, it was during the school year so the kids still needed to be driven from one county to the next in order to attend school, in between my visits to the hospital in the opposite corner of the county.  So, we were all quickly exhausted.  
I had agreed to speak to female engineering students at a local college the following Saturday.  A friend had agreed to take my kids to their Little League game, so I could still keep my speaking commitment.  I thought I could keep up our "normal" routine. As I was getting ready to leave the house, water and other debris started to flow INTO the bathroom tub and sink through the drains.  I went to the front yard to check the sewer clean-out.  
Sewage
Standing there in new dress pumps, and a jacket I think I'd only worn once before … I watched as my sewer backed up, and sewage seeped down the front sidewalk to the city street.  And I did the only thing a normal person would do … I laughed.  And I continued to laugh for a few days.  I had instantly felt a strange sense of relief.  
I now knew that I had entered an alternative universe and this was beyond anything I could control or handle.  In an instant, I knew God was now in charge because I couldn't be.  And sure enough, I got through that day. Help arrived in multiple forms. And after about 8 weeks, we got through one of the toughest periods we've ever experienced in our little family.
The concrete pillar of my life can handle a lot of compression, the daily normal struggles.  It can even handle some things out of the ordinary. However, I'm sure glad for the rebar in my life.  Because when the earthquake came and the "mudslide" ran down my front lawn, the rebar helped handle the tension forces I couldn't even imagine.  Heavenly Father stepped in to make me stronger when I needed it the most.
About Molly A. Kerr
Molly is on a life long quest to figure herself out. Born to be and educated as an aerospace engineer she is also blessed to be a wife and a mom of two in the present, previously served as a full-time missionary, is consistently called to teach the youth in her ward, is eagerly though slowly doing home improvement as money and time allow, all while gradually learning how to be herself and find peace and balance somewhere in between. Despite her attempts to make "the right" decisions in her life, she has learned to deal with some unexpected challenges over the last two decades. Total tornadoes, really. What she has discovered is that her career has taught her a lot about the Gospel and being a better mother, and the Gospel, when applied to challenges at the office, has made her a better professional. She has also learned that it is okay to be herself, and God still loves (and forgives) her for it.
Twitter •