Yes, it is that wonderful time of year again.  When I get to summarize 9 months of stress, sweat, and sometimes tears into a few summary paragraphs of self-promotion somehow mixed with honesty.  The wonderful product called a self-assessment. Personally, I struggle with finding the right balance between "I rock, I'M AWESOME!!" and "I'm terrible, I'm the worst employee ever."  That's always great input for a performance review!
Improving at work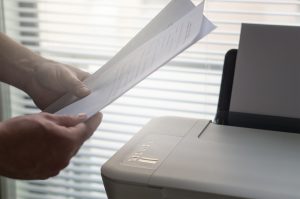 I also get the privilege of writing honest assessments of my team backed with enough fact and details to make my reviews stick when their homeroom managers defend their placement in the rankings.  Slightly stressful considering how highly I think of all of them.  I also get to compile such inputs for my homeroom department and make judgment calls about whom to reward and whom to push for promotion.  
And then, 3 months from now, I get to explain to individuals I care about in a one-on-one setting how much I appreciate them, but why their performance rating or raise isn't what they expected.  Challenging even on a good day.  However, I wouldn't change it.  Direct ranking and competition is straightforward and honest.  Competition increases transparency, and any other method is merely lying to ourselves.
Diversity fosters Success
What's interesting is trying to identify "growth opportunities" for each individual.  In reality, I don't need them to grow and become like the highest ranked person.  I actually need them to be different, in order for us to get anything done.  We form teams based on needs and expected capabilities of the staff.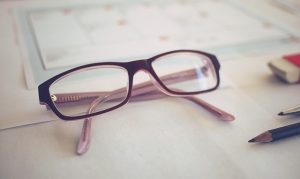 In many ways, if I expect the most technically skilled engineer to demonstrate top-of-the-class communication skills or management skills – I might actually ruin her.  I need to look at each individual and think of growth opportunities to help my team or to help that individual in the career path they want to pursue (or I think they are best suited for).
God wants us to be US
I find it comforting that God wants us to be individuals.  He wants us to be our best selves.  While some days I'm not sure which direction or areas to emphasize in order to get there, He knows my current talents and abilities even when I am blind to them.  He knows where I may be the most successful and happiest.
I was deeply appreciative of Elder John C. Pingree, Jr.'s talk regarding spiritual gifts.  He said that organizational skills are a spiritual gift.  I always considered it a talent, but I was touched when he called it a spiritual gift.  I felt like that was a direct message for me.  Looking at a goal, problem, or room and having a "vision" for how to get there, solve it, or make it more enjoyable/useful is indeed a gift.  
My Spiritual Gifts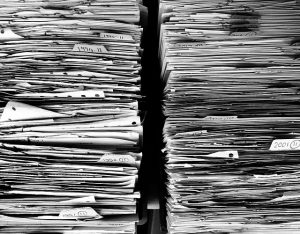 I can see my way through an apparent mess.  Only recently I have realized that not everyone can see his or her way through a maze.  I was under the assumption that everyone could.  I can best explain it as a moment when a ranging storm goes into slow motion and light breaks through the clouds. And that light of clarity stays until you get a chance to execute the solution. The solution hangs as another presence in the room until you bring it to life.
My other spiritual gifts and temporal talents are not in the nominal Molly Mormon set.  I don't sing well — I read music like it is a math formula (a code I can translate and recreate on the piano), but couldn't tell you the difference between the sound of the different notes other than "higher" or "lower".  My cooking is adequate and sometimes unpredictable.  I can't braid hair to save my life, wish I could.  I dance like an engineer ("the sprinkler" and "the lawnmower" are some of my favorite moves).  Funny, but when I was growing up, all of these things I lack actually made me feel like "less" of a girl.  
I don't need to be girly
However, if you need an out-of-the-box solution or idea, if you need someone to plan and execute without supervision, you need a progress chart created and completed, or you need an organization run when there's no one to help – I'm your girl. You need someone to come through in a pinch or teach the Cub Scouts about lift/weight/thrust & drag, or always be there to teach a Gospel lesson no matter how tired she is (even if she isn't totally interesting), that's me.  
If you need someone to wield a shovel or pack away some tables and chairs, I am well practiced.  (I've also worked on a few roofs, but with the advent of my last birthday, my mother says I'm too old now.  Hmmphh!)  So, if you have some "off-nominal" or "less than stereotypical" talents, you should know that at least one other person understands.  You should know that you are exactly the person God loves and needs.
God needs us
The Lord needs us to change the world by being ourselves and stretching to be our best.  He needs us "to help others and do much good".  That may happen by helping one person in your own home or office, or that may happen by helping hundreds of people in a foreign country.  
Either way, we need to strive to do more good in the world.  We need to pray for the insight to understand and know our gifts, and know how the Lord wants us to use them.  Who knows, He may reveal a talent or gift to you that you didn't know you had. Oh, how much fun we could have as we discover these things!
About Molly A. Kerr
Molly is on a life long quest to figure herself out. Born to be and educated as an aerospace engineer she is also blessed to be a wife and a mom of two in the present, previously served as a full-time missionary, is consistently called to teach the youth in her ward, is eagerly though slowly doing home improvement as money and time allow, all while gradually learning how to be herself and find peace and balance somewhere in between. Despite her attempts to make "the right" decisions in her life, she has learned to deal with some unexpected challenges over the last two decades. Total tornadoes, really. What she has discovered is that her career has taught her a lot about the Gospel and being a better mother, and the Gospel, when applied to challenges at the office, has made her a better professional. She has also learned that it is okay to be herself, and God still loves (and forgives) her for it.
Twitter •