Dear Santa,
This year, all I want for Christmas is to talk to my son. I don't want to share these precious 45 minutes with the rest of the family. I want every moment all for me.
Thank you,
Missionary Mama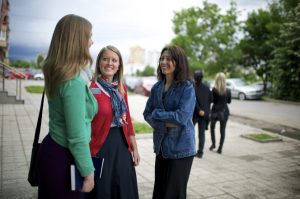 Okay, so I didn't ask for that this Christmas … even though I really, really wanted to! However, since my over-a-decade-old computer is freezing up and barely works, I've asked instead for a new laptop.
However, following a disastrous Mother's Day phone call, I have laid down some ground rules.
For my youngest two daughters: There is No fighting. I don't care WHO caused it.
If there is even a smidgen of pinching or fighting, I will ground you for the remainder of your Christmas break. To your room. Every single moment of the day and night. I will think about possibly sending you food. But only bread and water. I am serious.
For my husband: Talk. Your missionary son misses you so much and needs to hear his Dad. No, you cannot just sit and listen to all of us talk. He needs to hear your voice.
I think my son didn't notice the disaster on Mother's Day—he was just thrilled to be talking with his family. In fact, he is the only reason I didn't ban everyone from the room. I knew he wanted to see and speak to everyone in the family, even the ones who were driving me crazy with their pinches and squeals!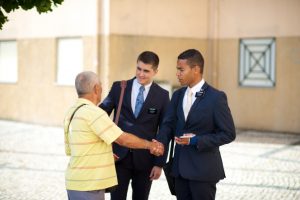 This will be our third call with our missionary since he left 14 months ago. Only one final Mother's Day call and then we are counting the months until he comes home to us!
I can hardly believe I have survived this long. Truly, I have impressed myself. I tore out a piece of my heart, and willingly let it go out into the world of coldness and unkindness. This is my precious son who I have treasured, taught, and held close to my heart. Letting him go out into the world to be rejected and treated badly by others has been so difficult.
But, it's not like I really had a choice. He wanted to go. He was ready to serve.
And he has served brilliantly. He has chosen to love companions who were behaving horribly to him. He has chosen to serve and serve some more when homesickness and loneliness overwhelm him. He is constantly weary, but writes, "Mom, there's no time for naps! There is work to be done!"
I have been humbled by so many people's kindnesses to my son.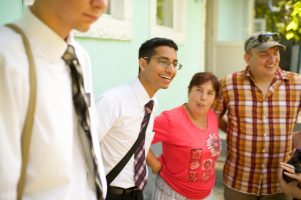 Someone taking a quick picture of my son and surprising me with a text of him smiling and waving as he serves.
Someone buying him lunch.
So many, many families have opened their homes and hearts to our missionary. You will never, ever know how grateful I am to you. How many prayers you have answered through loving our missionary.
A friend calling the mission home to leave a box of missionary goodies on his doorstep. How can I ever express the gratitude I feel that you acted the part of mother that I cannot when I am so far?
A former seminary teacher texting for his address, so she can write him a personal letter. A letter that my missionary treasures because he needed to know that he mattered. Something I could not do for my son, this sister did.
A stake president and bishop taking time out of their schedules to write our missionary a letter of strength and brotherhood.
Each one of you has blessed our son and blessed our family. Thank you.
Because of your examples and that of my son, our family has made greater efforts of our own. We have loved more openly and served more fully. During this Christmas call, I know we will see differences in our son and I hope he can see the difference in each of us. I hope that our countenances will more fully reflect our Savior.
About Emlee Taylor
Growing up all over the world gave Emlee Taylor an opportunity to see the incredible differences the Lord created in humanity; and even better, the passions we all share as members of the human race: love for family, faith, & a desire to make a difference. Emlee lives life with passion—focusing her time now on raising four children and teaching them to recognize truth and to live true to that truth, regardless of others' expectations. Emlee is passionately in love with her bestest friend and husband of more than 20 years. 
Twitter •