Mother's Day is coming. Every retailer will tell you all about it. But Mother's Day isn't always the glitz and shine of the shops. I've seen Mother's Day from three different perspectives. And I think you will be surprised that Mother's Day is not always a day women look forward to. Here are some insider tips for you.
Guilt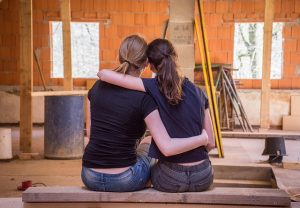 When I was a child my mom often told me that Mother's Day was one full of guilt for her. She lost her mom when she was a teenager, and as you can imagine, that loss stayed with her. Moms and teenage girls frequently have conflict.
It's part of nature's way to help them both be ready for the teen to move out of the house when the time comes. Then, after the teen sees all her mother did for her, there is a reconciliation. When my mom lost her mother, she was denied that resolution and left only with the guilt.
She was also likely experiencing the mom guilt that many of us experience as we raise families. My family often doesn't get the best of me. I come home tired, and still have to be the mom. And when that is paired with several other humans who have also come home tired, it can be less than the loving environment we would all wish for.
Grief
When my husband and I got married we wanted a family badly. A year into our marriage we got pregnant only to lose the baby at 12 weeks. It was devastating. It took us another 6 years before I could carry a baby to term. Our son was the miracle we prayed for. But those six Mother's Days were pure torture.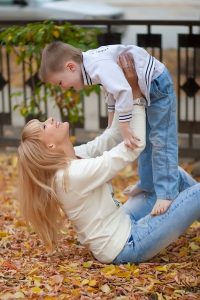 They reminded me of what I had lost. The sweet children at church would sing about how much they loved their mothers. And I would cry, missing my baby, and worrying that I would never get the chance to have another. I stopped going to church during Mother's Day for several years, because it was just too painful.
Now that my son is growing up a little I face Mother's Day with mixed emotions. I will always miss the babies that would have been, but didn't survive. But I love seeing my son thriving. His joy is my joy. And for his sake I join in all the celebrations and let go of the pain of the past.
In the years since then, I have seen many women facing Mother's Day with similar heartache. It is a difficult time for those who want to be mothers, or who have lost their own mothers. And for that reason, I think Mother's Day needs to be a time of sensitivity along with the celebration.
Celebration
The third view of Mother's Day, is my favorite. I have been blessed with a wonderful mother. She continues to bless the lives of all around her. Even through her challenges she has been an example of optimism and faith. Very few people have a mother as inspiring as mine.
This is why I love Mother's Day. For me, it's a chance to celebrate my mom, and all the hard work she put into enduring my childhood without killing me. She truly deserves more than the flowers and songs I sang in her honor as a child. There are some jobs that can never be adequately compensated. And motherhood is at the top of the list.
Even though I have seen several angles of Mother's Day, I still love it. I love it because I get to celebrate motherhood on that day. None of us would be here without a mother. It's a hard job!  And some moms don't do a great job at it. But the gift of life, at the very least, is something to be grateful for.
Tips for your Mother's Day
So as you go about celebrating this Mother's Day, please remember that there are many who are grieving their mothers who may have passed on. There are women grieving children they miss greatly. And there are women grieving because they have yet to get to be mothers, and want to be very badly. You can share your joy while being sensitive in the following ways.
1- Allow for some tears.
We are women, we cry when we are happy and sad. Don't let it throw you off.
2- When a friend wants to talk, let them.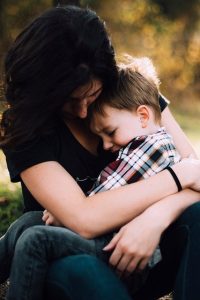 Remember that not only women lose their mothers. There are wonderful men out there grieving their own mothers too. Sometimes the best way to bring a loved one close is to talk about the good times with them.
3- Remember your mom on Mother's Day.
Those cards mean far more than you can ever know. I have kept every little Mother's Day craft my son has ever made for me. Even when he was too young to write or draw properly, I kept them. They still warm my heart.
4- You don't have to give large gifts.
Most of the joys of motherhood come in the little moments. The first word, the quiet times spent reading together in the evening, and the hugs on the way out the door. Mother's Day gifts can (and should) be from the heart. They don't need to be expensive to be cherished. So before you lament your ability to shower your mom in expensive gifts, remember she will love that you remembered her. You have been one of her greatest adventures. And every token of your appreciation matters.
5- Don't let your own guilt get in the way.
Your children deserve the chance to say thank you. This day may require a sacrifice of you to let them celebrate motherhood. Please do your best to accept the thank yous and grant yourself the freedom to enjoy the day. Let go of the guilt, maybe make goals to be a better mom in the future, and remember your blessings.
Mother's Day is a mixed bag of emotions for me. But it is a day that needs to be celebrated.  I often find myself having withdrawal the day afterward when the dishes are my job again. (I hate dishes.)  I've been extra blessed with my family. But there have been times when my relationships with them have not been what I wished. It's not too late to reach out and mend fences. You won't regret it.
May your Mother's Day be a happy one.
About Patty Sampson
Patty thrives on all things creative. You'll often find her in the garden pretending she is a suburban farmer. She loves meeting new people, and is devoted to her friends and family. In her heart she is a Midwesterner even though life has moved her all over the country. She believes in "blooming where you're planted" and has found purpose in every place she has been. She has a deep and abiding love for the Savior and the Gospel of Jesus Christ. And she loves editing LDS Blogs because it is a constant spiritual uplift. Not many people can say their job builds their witness of the Savior.
Twitter •