When I think of courage, I think of U.S. soldiers on the beaches of Normandy. I think of Nephi calling his older brothers to repentance. I think of a co-worker who continues to smile even though he has been fighting cancer for years, and another who returned to work in a wheelchair after a motorcycle accident.
Courage is usually shown when an individual is subjected to things out of their control, is walking into the unknown, and/or feels compelled to take action against an opposing force.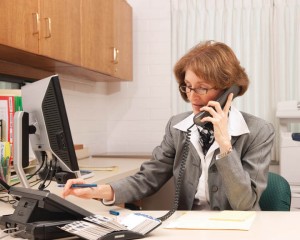 A friend of mine from college recently left her job to start her own consulting firm, and I have multiple retired friends starting their own businesses. Did you know the over 50 age group has a higher rate of entrepreneurship than the under 34 age group, and has since the mid-1990s? It takes courage to walk into the unknown, to put yourself out there in a new way. It also takes courage to be the spouse supporting a fledgling entrepreneur.
Likewise, it takes courage to follow the Lord. As Mormons, we are an organization of volunteers. We meet together in congregations (or "wards") based on where we live. We work our normal jobs, have normal parenting roles, and then we take on "callings" (assignments) to help out with various things at church. We believe the Lord inspires these callings. When things are working the way the Lord intended, church members with authority over an open calling pray, contemplate, and select other members for callings based on the inspiration they receive. When asked to fulfill these assignments, each of us is encouraged to think and pray about the commitment involved, and decide whether or not to accept.
But here's what happens … we're human. We bring our own doubts and fears and insecurities. We bring our busy schedules and never-ending to-do lists. We walk into the Bishop's office with our soccer and baseball schedules, our urgency to complete our taxes, and nagging feelings of everything we have to accomplish before our head hits the pillow that night … and then the Bishop or one of his two counselors (each are volunteers themselves with their own families and day jobs) ask us to take on one more thing.
And sometimes, its not just one thing, it's a whole program with no end date. You might be asked to learn to play the piano or organ at the age of 70, and play each week for the congregation. You might be a shy person asked to teach a class of teenagers or adults or 3-year-olds each week. You might be responsible for the social activity or service project each month.
It is usually not the calling you dream of as "the perfect calling". And there's never an end date given. Very often, it involves something you are NOT good at or even have experience with. You are literally stepping into the unknown, trusting that this is what the Lord wants, and praying that the Bishop changes his mind – all while figuring out if you can sell your house and move to a new congregation.
Those of us in our best moments try to accept these assignments, even while we price our house on real estate websites. Many of us try hard to fulfill these assignments and "magnify" them by doing more than the minimum requested – we try to figure out the special reason WE are needed in THIS role at THIS time, and we seek to fulfill that intent.
Ultimately, we just try to stop the shaking in our boots from the day we accept the calling through the years we may serve in the calling—all until the day the Lord seeks to release us from the assignment.
That act, my friends, is also courage. And it is training us for something greater.
About Molly A. Kerr
Molly is on a life long quest to figure herself out. Born to be and educated as an aerospace engineer she is also blessed to be a wife and a mom of two in the present, previously served as a full-time missionary, is consistently called to teach the youth in her ward, is eagerly though slowly doing home improvement as money and time allow, all while gradually learning how to be herself and find peace and balance somewhere in between. Despite her attempts to make "the right" decisions in her life, she has learned to deal with some unexpected challenges over the last two decades. Total tornadoes, really. What she has discovered is that her career has taught her a lot about the Gospel and being a better mother, and the Gospel, when applied to challenges at the office, has made her a better professional. She has also learned that it is okay to be herself, and God still loves (and forgives) her for it.
Twitter •