WOW. I didn't expect that totally unanticipated reaction.
I was posting online a missionary letter that I received in my email this morning. This elder has been serving in South Korea for the last two years, and this week's message was short but amazing. He is seeing success and sprinting to get the work done before he comes home in two weeks.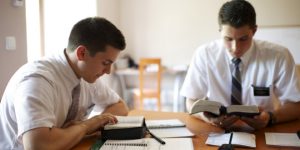 And that's when it hit me. Suddenly there were tears running down my cheeks as I remembered and felt once again the emotion of those final weeks in the mission field. There is a feeling of such urgency, love, appreciation and excitement all at the same time. People investigating, coming to the waters of baptism, sharing the blessings of the gospel of Jesus Christ, and trying to assimilate all these feelings and much more… It's an awesome task. Savoring the emotion that "I did it" is life changing!
For instance, I remembered acutely what it was like working in the mission field as full-time missionary and pleading with the Lord to inspire the wonderful people we served to listen to our message… Christ's message of hope, happiness, security, and fulfillment. I have been home from my mission for 35 years and that emotion hasn't washed over me like that since I engaged with the people of Finland all those many years ago.
And that's when I realized I had to write this article, because the message has not changed since that time, yet the need has only increased. The gospel message is as glorious and wonderful as it ever was, if not now a bit more pressing and necessary.
Maybe you remember having felt these sentiments as well. But the urgency in my mind is so much greater now because I have a beautiful wife, children, and grandchildren. Our family is growing and thriving, yet I know of the great necessity for the blessings of the gospel in our lives today. I suppose that too is an integral part of parenting—always looking out for your offspring.
Thank you for bearing through that unexpected moment with me.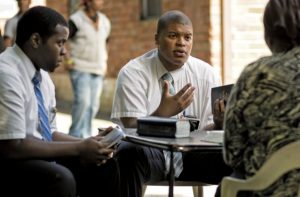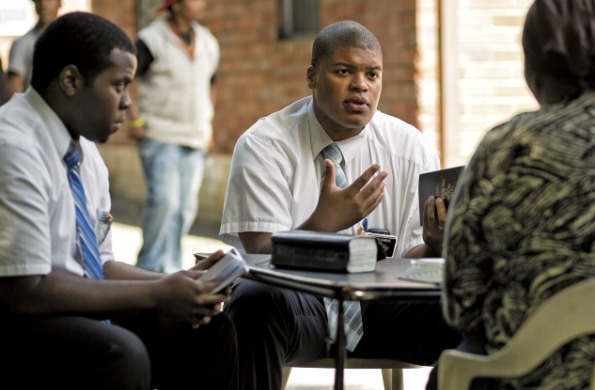 So why the tears? I don't know exactly, but I imagine that in some way, I felt again the resolve and passion that missionaries have when dedicating their lives to the work of the Lord and exercising his power, pleading through prayer, and feeling the Spirit testify of truth repeatedly. I think that when I remembered these feelings from the perspective of a missionary serving passionately and sharing the message of the gospel during the crucial final weeks, the same emotions that I felt at that point in my mission washed over me in a truly astonishing way.
Analogies help express and clarify the intensity of a situation, so I think it is perfect timing to use one right now.
When I thought about those final few days or weeks in the mission field as a missionary, I realized serving a mission is similar to a drag race. After racing daily and consistently going at a pace of a hundred miles an hour, you suddenly reach the end of your mission and must stop what you have been doing every day for the last two years.
But instead of coming to the end of a marathon, missionaries use their missions to launch the rest of their lives. It is not so much an end but a beginning—the end of their mission is the beginning of the rest of their lives.
And so it is for us as we keep the commandments and follow Jesus Christ. Living the gospel opens up a whole new way of handling life's pressures. Instead of facing life's challenges alone, members of The Church of Jesus Christ of Latter-day Saints are endowed with power and help from both sides of the veil.
I was in a serious car accident when I was in high school. In many ways, this trial was a spiritual experience for me and my family. We knew that my recovery was more than a lucky break. It was deliverance.
My recovery was of long duration, and many came to our aid during this time. Intense pain and depression forced me to seek spiritual strength. My father frequently gave me blessings. My grandfather also administered to me, and though I don't remember it, my grandmother frequently told me that he promised me a full recovery, which gave her hope. Although my family rallied around me and blessings were given to lift and sustain me, the experience was hard and painful. I slipped into a state of depression despite these efforts.
I've forgotten many details, but I remember excitedly telling my sister when she came to my hospital room one morning that two of my brothers had come to visit me the previous night. She asked if I was sure. I said, "Of course I am." She continued, "Walter, do you remember they are still on their missions?" One was in Thailand, the other in Mexico. But that didn't make any difference to me. I was convinced. "They did come!" I maintained.
This was at a most difficult time during my hospital stay when I needed additional love and strength from family, and I am confident that I was given this privilege in my time of need. Years later, when talking with my brother about this experience, he commented that he had a dream one night while on his mission during the time that I was in the hospital in which he saw my room exactly as it was in great detail. Whether I saw them that night in the spirit or in the flesh, I don't know, but when I needed their strength the most, I was given that comfort. And they were there to help me.
And that is how my whole life has been. Even when times were tough and the chips were down, the Lord has blessed me in many unexpected ways.
And for that I am very grateful.
These things I have spoken unto you, that in me ye might have peace. In the world ye shall have tribulation: but be of good cheer; I have overcome the world. – John 16:33
About Walter Penning
In 1989, Walter Penning formed a consultancy based in Salt Lake City and empowered his clients by streamlining processes and building a loyal, lifetime customer base with great customer service. His true passion is found in his family. He says the best decision he ever made was to marry his sweetheart and have children. The wonderful family she has given him and her constant love, support, and patience amid life's challenges is his panacea.
Twitter •