I've got some controversial things to say, and I hope you'll listen.
We have a problem
We have a problem in the Mormon church, and the Christian community at large. More specifically we have a problem in the hearts of some of the Mormon people. We teach that we are all children of God, and that He loves us and wants us to succeed. In fact, in Matthew 22: 36-40 says:
36 Master, which is the great commandment in the law?

37 Jesus said unto him, Thou shalt love the Lord thy God with all thy heart, and with all thy soul, and with all thy mind.

38 This is the first and great commandment.

39 And the second is like unto it, Thou shalt love thy neighbor as thyself.

40 On these two commandments hang all the law and the prophets.
The Lord is very clear about how much His children matter.  But it seems that some feel comfortable excluding the LGBTQ community from those doctrines.
I have a transgender nephew. He was born my niece but decided a couple years ago that he was not happy living as a woman anymore. Since I've tried to get to know his new reality I am shocked at the amount of prejudice he deals with every day. It's not an easy life. He tells me that there is a lot of violence aimed at transgender people, and I worry for his safety.
Where does the LDS Church stand?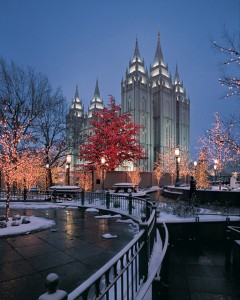 I've been on LDS.org, digging to see what the LDS Church really thinks about the LGBTQ community. And you'll be stunned to see what I have found! Not ONCE have they ever said that those of the LGBTQ community are less worthy of God's love, or less important in ANY way. In fact, it's so the opposite! I've found articles from LDS leaders sharing how important it is to show love for anyone who is LGBTQ.
The Church even publicly supported the LoveLoud Festival in Salt Lake City, helping to raise money for the LGBT community. Elder Ballard said about the event:
"The reason that the Church supported the Love Loud festival, here in Utah, was to send a strong message that LGBT youth or anyone else should never be mistreated and if any were troubled, they should seek help from friends, family members, and trained professionals."
The LDS Church also donated $25,000 to help fund suicide prevention efforts among LGBTQ youth. There is even an official LDS web site called Mormon and Gay, highlighting how to be kind and supportive and loving from several different angles, using actual people's experiences to serve as an example of how to be loving and supportive. And the LDS Church is actively campaigning for equal LGBTQ rights.
The LDS members need to change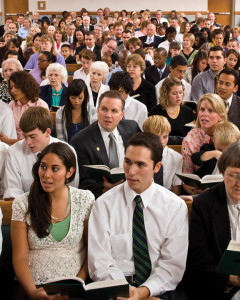 What surprises and worries me about this discovery is that we have recently heard on the news that suicide rates among youth in Utah are 3X the national average. And many people point to the Church as the reason for that. But the church has done so many supportive and loving things, and continues to reach out in love. So, it must be the members, not the doctrine that is the issue. Obviously, people are not listening to the LDS Church, because all the info is there. I found it, you can too.
So now that we know that God loves us- ALL OF US, what is our excuse for continuing to discriminate or shun others for their life choices? We CAN live the commandments AND love all God's children!
The Defining challenge of this generation
How we treat those who are LGBTQ is the defining challenge of this generation. Too many pious people are using sexual orientation as an excuse for very unchristian behavior. The other day I was listening to my favorite Podcast (Better than Happy with Jody Moore) and she talked about Lovability.
Jody pointed out to all of us that we don't have to be or do anything to be lovable. That our very existence by itself is reason enough to be loved. That is beautiful! Unfortunately, we often attach levels of accomplishment to ourselves or others that must be met before we consider them to be lovable. And isn't that exactly what many people do with the LGBTQ community?
Stop the unkindness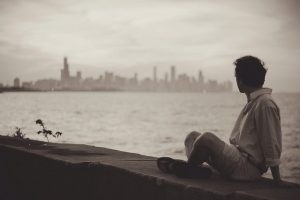 I'm so grateful for my transgender nephew. Before his transition I never thought much about what it would be like for those close to my gay friends. I never thought about why some parents are so unkind when their child comes out. But now I think I get it. They are worried for their loved one, and for how life is going to be unkind to them. They want the best for them and feel they must change them or society (and life) will hurt them beyond measure.
But I have news for you, if that is what you've been thinking. You need to realize that you are a gift for your loved one. God put you in the same family to strengthen and support and love each other. And if you are being unkind because you are afraid of how unkind life will be…. isn't that an oxymoron? Wouldn't it be better to stand next to your loved one and support and shield them as much as you can? Becoming the source of pain is NOT the answer.
You can make a difference
If you are finding yourself in that unpleasant place, where you realize you aren't being as loving as you need to be, I challenge you to change. NOW. Don't wait. I said earlier that how we treat the LGBTQ community is the defining challenge of our generation, because we are being judged by how we treat them. We profess to follow Christ. But He loves them and wants them to succeed. So, we need to be sure we are really following His example.
I have shown you that both God and Mormon leaders love the LGBTQ community. Now it's your turn to look inward. Evaluate your attitudes and behavior and seek to operate from a place of love. If suicide rates in Utah are high, your actions can make a direct impact and bring the numbers down. Reach out in support and love. Show compassion and kindness. You will make a difference.
About Abby Christianson
Abby is capable and caring. She is learning more about Autism and parenthood every day. Having completed training to be an RBT (Registered Behavior Technician) for ABA therapy she is beginning to understand her son. And even though she is the first to admit she makes a lot of mistakes, she is so grateful to be on this journey. She comes from a family with many autistic members. She invites us to join her, as she shares her adventures. She wishes to emphasize that Autism is a difference not a defect. If you or a family member have autism, Abby wants you to know that the challenges can be overcome, and there are blessings in autism. You or your loved one are not sick or broken. Together we will teach the world this new language.
Twitter •