There are constant changes in life, and that makes it exciting—and sometimes unpredictable. Changes can be good or they can throw you off balance. When a change happens that throws you off balance, it's important to regain stability—and that takes faith.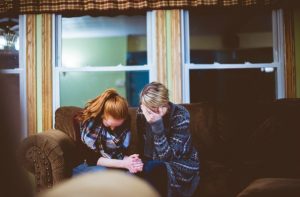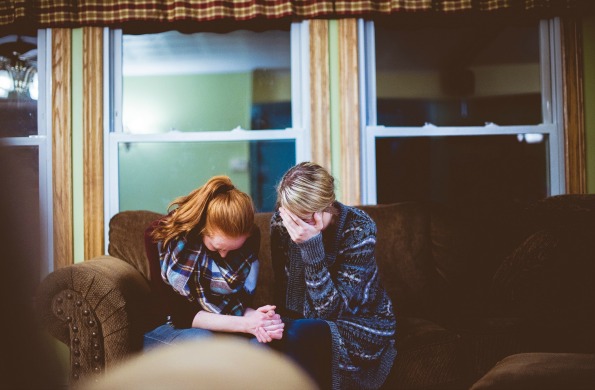 Compare these two couples, both of whom lost a young child. The first couple became angry and bitter. Why did God do this to us? No amount of consoling or ministering from family and friends could break through the anger to console their grief. They stopped reading the scriptures, stopped going to the temple, stopped going to church, and halted relationships. They completely withdrew from everything that could have eased their pain.
The second couple took a ride by themselves and found themselves on temple grounds. They were not dressed for the temple, but opened the front door and just asked at the recommend desk if they could sit inside for a moment. Temple workers were inspired to inquire about the nature of the visit. When they found out the couple had just lost a child, they found temple clothing for them and quickly ushered them into the celestial room. That day this couple declared their total devotion to Heavenly Father. They knew that if they would ever remain faithful, they would someday be with their little one again.
The difference between these two couples is faith. Faith is a gift, but it is a gift that is worked for and earned. Faith doesn't come from sitting on your laurels and twiddling your thumbs. It comes from centering your life on Jesus Christ. It comes from keeping covenants and living as Heavenly Father would have us live—in spite of adversity. Faith takes work.
I want to make it very clear that both couples were good and righteous people. Faith can be shaken in the best of us. Sometimes grief is so harsh that we just can't see the forest through the trees. We need to build up our faith so that it cannot be penetrated by even the worst adversity.
Each of us has moments when our faith wavers, and that is to be expected. I don't think it is possible to get through this mortal life without some moments of flickering faith. When the candlelight of faith begins to flicker, it is important to trim the wick. Trim those things in your life, or in your thinking, that are keeping the flame from burning bright.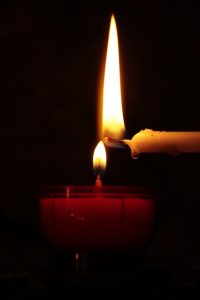 My flame has flickered from time to time. Some of the wicks I have had to trim are putting my faith in people instead of Christ, self-pity, self-doubt, lack of self-esteem, laziness, worry, and fear. There are others, but you get the idea. It is not possible to grow the flame of faith until we trim the wick of bad vibes and broken covenants.
Strengthening our faith is the key to survival in this day of separation of the wheat from the tares. We are bombarded with distractions and false doctrine these days. We are tempted by worldly things and unrighteous causes. The traps and snares have been set and are beaconing for our fall. Some of us will step into the traps and find ourselves imprisoned because of our lack of faith. Some of us will see the traps for what they are and walk away. Tragically, many of us will see members of our own families be lured away. Even more devastating is that when loved ones are caught in the snare, it will shake our own faith.
Faith building needs to be a very high priority. Faith-building activities should become so engrained in our schedules that we don't even think about it. So, how do we build up our faith? Prayer, scripture study, temple attendance—all build up our faith.
How we live our lives increases or diminishes our faith. Prayer, obedience, honesty, purity of thought and deed, and unselfishness increase faith. Without these, faith diminishes. Why did the Savior say to Peter, "I have prayed for thee, that thy faith fail not"? (Luke 22:32) Because there is an adversary who delights in destroying our faith! Be relentless in protecting your faith.

. . .

[Y]our faith did not begin at birth, and it will not end at death. Faith is a choice. Strengthen your faith, and live to be deserving of the Savior's approving words: "Great is thy faith." As you do, I promise you that your faith, through the grace of Jesus Christ, will one day allow you to stand with those you love, clean and pure in the presence of God (Elder Neil L. Andersen, "Faith Is Not by Chance, but by Choice," Oct. 2015 General Conference).
I'm working on strengthening my faith. This should be a lifetime goal. Our faith should continue to grow stronger every day until Heavenly Father sees fit to take us home. We can't afford to pull up a chair and rest, because Satan never rests. He takes every opportunity to drag us down. He picks up on every little crack in our faith bank. He is an expert safecracker and knows every flaw in our faith-keeping safe. Do we buy the cheap safe that's easy to crack, or do we purchase one so strong that even the expert safecracker will have a difficult time robbing us?
Building our faith bank doesn't happen overnight. It takes courage and dedication. Constant prayer and frequent temple attendance are important. A friend who doesn't live close enough to a temple to attend as often as she would like says that she memorized as much of what happens in the temple as she could. When she needs that inner peace, or when her faith needs a boost, she finds a quiet place and goes over in her mind the words we hear and say in the temple. What a marvelous example she is to me!
When life changes and throws you off balance, reach into your faith bank and stabilize yourself. Grow from your moments of flickering faith. Trim the wick and burn forever bright in your faith.
About Tudie Rose
Tudie Rose is a mother of four and grandmother of ten in Sacramento, California. You can find her on Twitter as @TudieRose. She blogs as Tudie Rose at http://potrackrose.wordpress.com. She has written articles for Familius. You will find a Tudie Rose essay in Lessons from My Parents, Michele Robbins, Familius 2013, at http://www.familius.com/lessons-from-my-parents.
Twitter •