We recently went on vacation to Orlando, Florida and brought the whole family. In the days before the trip, I did everything I could to ensure my high functioning autistic son would be comfortable on our journey. I packed his favorite stuffed animals, blankets, and pillow. And I made sure all his favorite shows were downloaded onto his Kindle Fire so that even when we had no internet, he would be able to watch what he loves.
We also packed a small jar of Nutella (which he has for breakfast every morning), and his favorite BBQ sauce. We were heading south, and I knew the spices would be different. All my preparation paid off when the hotel room became his haven. When he said "Mom, I feel safe," I knew I had done something right.  BUT there were several things I was not anticipating. So I thought I would share so hopefully you can be more prepared than I was.
Tip #1: Autism Doesn't Take a Vacation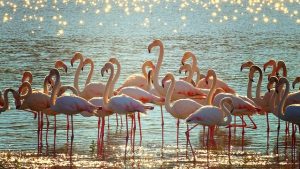 I remember the first day we arrived in Orlando. I was exhausted, and so was my family. My son had been begging to go swimming for days before we left. And I had promised "as soon as we get there" since there was still snow on the ground at home. Literally the minute we could dump things in the hotel room, my son was off and running for the pool. I followed, hoping to crash in a deck chair while he played.
Now, he knows how to swim and the pool wasn't deep. It even had a neat lazy river winding around it. And I knew in my mind that I could trust that he would be physically safe. But the moment he got in the water, I could tell I was going to be on guard duty just like I am at home. There were several other kids his age in the pool, floating in the lazy river. My mommy senses were tingling because these boys were roughhousing, and I knew that just one misplaced splash would send my son off on a meltdown.
So I sat at attention next to the pool and watched closely. The boys saw me watching and my glower helped them move on. No splashing, no meltdown. Whew! Then my son decided he was going to explore, and I spent the next 20 minutes trying to find him in this huge pool area. Just as I was about to alert the staff that we had a missing child, there he was floating in his tube in the lazy river.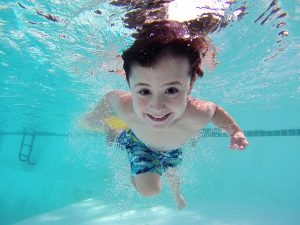 He was clearly in his own little world and had no idea how much I had started to worry. He waved, and within 5 minutes was missing again. Sigh. So much for relaxing by the pool. It is clear to me now that Autism doesn't take a vacation. And next time I will be in the pool where it will be a lot easier to keep track of my son.
Tip #2: Space Out Planned Activities
Since we were in Orlando, home of a thousand amusement parks, we planned one event per day. I thought that made sense. BUT I hadn't planned on the amusement parks being so big and overstimulating. By day three, we had a full blown meltdown and had to spend an entire day at the hotel having some quiet time. If I had it to do again, I would have done an activity every other day with lots of pool time in between.
I've also learned that any vacation can be more overwhelming than daily life. The difference in location, schedules, and even smells can make things harder for your loved one with autism. I have to remind myself that even though we are on vacation, I need to keep things as stable as possible.
Tip #3: Get a Backpack Chair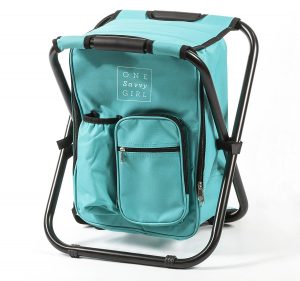 I am not usually one to endorse products. but by accident I found the single most amazing vacation helper on Amazon. It is a backpack that converts into a stool! Having this little engineering marvel saved my hide. My son would start to get overwhelmed, and I had a seat right there for him. I had never seen one before, but seriously, if you are planning a trip, get one. It wasn't very expensive. And it made the trip so much easier on all of us. The one I found is by One Savvy Girl. It's under $30 on Amazon — and if that one happens to be unavailable, there are plenty of other brands that make the same thing for equally reasonable prices. 
I also got enough Japanese folding fans for everyone in the family. They fold up really small and are such a lifesaver when it is hot and tempers are flaring. If you don't know what I mean, here is where I got mine. I love this multipack because I am the hot flash queen. It's what a cute lady in Mexico once referred to as "Mexican air conditioning." I never leave home without it.
Tip #4: Get to the Parks Early
I found out from our Uber driver that Disney World is prepared to handle up to 50,000 people in a single day. That is about 49,500 more than my son was comfortable with!  It became vital that we get to the park early to go do the things that he wanted to before the crowds got too big. The heat of Florida was also pretty intense, and early mornings were cooler, so it was a double blessing to get an early start.
Tip #5: Don't Try to Spend the Whole Day at the Amusement Parks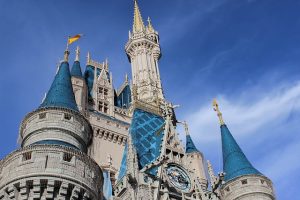 This one was particularly painful. Tickets for the major parks are currently around $100 a person per day. So when my son was "done" two hours into our visit, it was really hard to handle. We found him a quiet place to rest and cool down. I fed him a snack (which always helps). We also started using Disney's autism pass. (It's not technically an autism pass; it's a disability pass that they lump autism into, but it helped us not have to wait in line for the rides and that was big deal.)  
Even with all my efforts to make things smoother for my son, we were still back at the hotel just after lunch. It worked well to have the afternoon to relax. But my husband is still smarting from the expense of such short visits to expensive parks, so next time I will plan more carefully. We may not hit the major parks, and choose instead a smaller, less expensive place that has fewer crowds. A smaller place would be less overwhelming too — and that is one of the most important things I've found for my son.
Tip #6: Don't Buy Tickets Before You Have To
This is a planner's paradox. Everyone knows that to avoid the lines, you should buy the tickets ahead of time. BUT I bought all of our tickets weeks ahead of time, which meant that we had tickets for several things we couldn't do because my son was so overwhelmed. It was an expensive lesson. Since then, I have found out that you can buy tickets the night before and have them waiting at Will Call, so you can still avoid the line while also taking the time to be sure you are going to make it.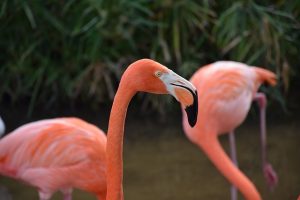 Having this flexibility will make it much less stressful if Jr decides he just needs a break or if something else strikes your fancy. The crazy thing about Orlando is that I always thought there was only Disney, Sea World, and Universal there, and that was it.
But there are at least a dozen other smaller parks there too and I only found out about them after we arrived. It could have been fun to skip Disney and go to Gatorland instead, but we were already committed because I had already spent the money.
Tip #7: Keep as Much Structure as Possible
This one ties into number one, 'Autism doesn't take a vacation.' Having a schedule that he could expect really helped my son. We turned our vacation into this simple schedule: breakfast, activity (various ones), lunch, hotel, rest time and pool time, dinner. It helped when he felt overwhelmed that he could ask to go back to the hotel because he knew that meant resting and pool time.
It also helped the rest of us that he knew he only had to endure something new once a day. I did my best to prepare him for those new things by talking about where we were going, what was going to be there, and what to expect. When possible, I also showed my son pictures of the places we were going so they would seem familiar. It was really cool watching him get excited for new things.
For Next Time…
I'm not sure about you, but every time I travel, I make a mental list of things I will do differently next time. I don't think we are headed back to Orlando anytime soon. But if I were going back, these are the things I would have changed or that I am so glad we did right. Autism can be a challenge, but with a little planning and a little flexibility, you can create a great trip for everyone.
About Abby Christianson
Abby is capable and caring. She is learning more about Autism and parenthood every day. Having completed training to be an RBT (Registered Behavior Technician) for ABA therapy she is beginning to understand her son. And even though she is the first to admit she makes a lot of mistakes, she is so grateful to be on this journey. She comes from a family with many autistic members. She invites us to join her, as she shares her adventures. She wishes to emphasize that Autism is a difference not a defect. If you or a family member have autism, Abby wants you to know that the challenges can be overcome, and there are blessings in autism. You or your loved one are not sick or broken. Together we will teach the world this new language.
Twitter •