I ask your forgiveness for using this platform to express a personal memory. May I take just a moment to reminisce? My dad was an amazing person. I loved being with him. My days were always better when he was a part of them. Whether we were working or playing or doing nothing particular at all, life was always sweeter, kinder, and highly-improved when my dad was included.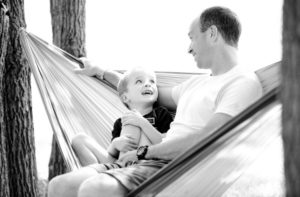 Volumes have been written about the characteristics espoused in my dad. I could elaborate on these qualities in perpetuity. He was simple, humble, and a man of integrity—a man without guile.
He would come to our homes and immediately begin visiting with us and celebrating our families. Soon he would ask us how he could help and would start looking for ways to contribute. Changing a light fixture, pruning a tree, replacing the disposal or fixing some other bothersome plumbing problem, my dad could do it all. These are just small examples. My dad would help remodel a bathroom, construct an addition, build and roof a home, as well as other tasks—large and small—because he loved us and wanted to make life better for all of us in the family. But it didn't stop there. My father was known in the community as somebody others could count on, able to assist when needed, and always willing.
His words were comforting, wise, and highly valued. I cherish his personal history today. Much has been written about his legacy and the most important work he ever achieved in this life, which was easily determined to be his family. He was definitely a talented and loving man. But he was only a man. In worldly terms, recognition never interested him. Yes, he was a simple man and my hero.
Yet if my father warranted the love, appreciation, and admiration that he received, and if his character was to reach out to others (particularly his children and posterity) with affection, kindness, guidance, and help—then how is it that our Heavenly Father would not regularly and efficiently guide, love, and improve the lives of His children as well? Of course He would. But there is one big difference: our Heavenly Father is the God of Heaven and Earth. He is the Creator of all things in the universe—galaxies without end. All things are in His hands, and He has the ability and wherewithal to turn all things to our good.
Indeed, our Father in Heaven is involved in our lives though prophets, commandments, scripture, and ongoing revelation in our behalf today, yesterday, and tomorrow throughout our journey here on earth.
Evidence
But then the critic would say, "How can you be so sure? No man can know of things to come or be certain there is even a God in heaven at all. Life is tough. Why would a loving God allow that?"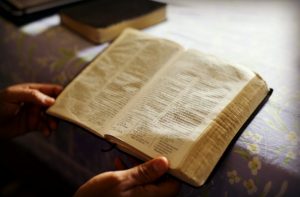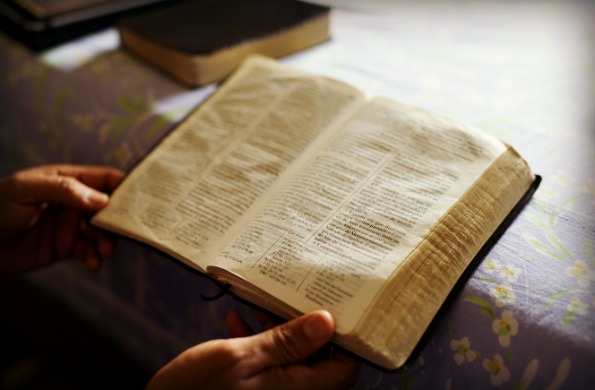 That is a fair question, and it is not the first time it has been asked. Maybe you have heard others articulate similar sentiments. I think at one time or another, we have all heard these types of concerns. There are many ways and means that our Father guides us. One of the great things about the scriptures is that they include His direction and the answers to all of our questions—sometimes directly and other times indirectly.
It just so happens that this particular question was addressed directly on multiple occasions. We will look at just one in the Book of Mormon, found in Alma 30.
The whole chapter is marvelous. For the purpose of this article, I will summarize the occasion in my own words, then pull a reference from some specific verses.
Korihor was such a person that asked the very question I mentioned above. He said that "no man can know of anything which is to come," and he demeaned those who believed in Christ's promises. Korihor was articulate and convincing, and he ridiculed Christ, the Atonement, and the spirit of prophecy.
13 O ye that are bound down under a foolish and a vain hope, why do ye yoke yourselves with such foolish things? Why do ye look for a Christ? For no man can know of anything which is to come.

14 Behold, these things which ye call prophecies, which ye say are handed down by holy prophets, behold, they are foolish traditions of your fathers.

15 How do ye know of their surety? Behold, ye cannot know of things which ye do not see; therefore ye cannot know that there shall be a Christ.
This was only the beginning. He mocked people's hope. He trampled under his feet the teachings of God and openly challenged the faithful followers of Christ. So what did they do? Probably the same thing that you or I would do in similar circumstances—these good people looked for help and brought Korihor before their leaders, which happened to be Alma at the time.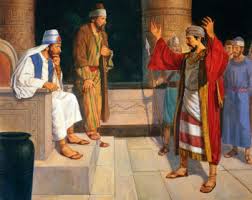 Did that change Korihor's mind? Absolutely not. He rose up in "great swelling words before Alma, and did revile against the priests and teachers, accusing them of leading away the people after the silly traditions of their fathers, for the sake of glutting on the labors of the people."
Alma allowed him to speak, then he questioned him briefly and retorted his false claims. But Korihor raged on. So Alma asked him, "Believest thou that there is a God?"
Korihor said that he did not, so Alma continued. Let's return to the evidence found in the scriptures.
40 And now what evidence have ye that there is no God, or that Christ cometh not? I say unto you that ye have none, save it be your word only.

41 But, behold, I have all things as a testimony that these things are true; and ye also have all things as a testimony unto you that they are true; and will ye deny them? Believest thou that these things are true?

42 Behold, I know that thou believest, but thou art possessed with a lying spirit, and ye have put off the Spirit of God that it may have no place in you; but the devil has power over you, and he doth carry you about, working devices that he may destroy the children of God.

43 And now Korihor said unto Alma: If thou wilt show me a sign, that I may be convinced that there is a God, yea, show unto me that he hath power, and then will I be convinced of the truth of thy words.

44 But Alma said unto him: Thou hast had signs enough; will ye tempt your God? Will ye say, Show unto me a sign, when ye have the testimony of all these thy brethren, and also all the holy prophets? The scriptures are laid before thee, yea, and all things denote there is a God; yea, even the earth, and all things that are upon the face of it, yea, and its motion, yea, and also all the planets which move in their regular form do witness that there is a Supreme Creator.

45 And yet do ye go about, leading away the hearts of this people, testifying unto them there is no God? And yet will ye deny against all these witnesses? And he said: Yea, I will deny, except ye shall show me a sign.
Result
Directly applicable to the cynics of our day, this experience is repeated numerous instances in our time. Disbelievers continue to ask for signs, even when evidence is so prolific that it seems obvious to followers of Christ. The promises have all been fulfilled. While I don't believe that Korihor was at all genuine in his questioning, I believe others today do have questions to which they sincerely want answers.
That is one reason the scriptures are so great. We can use them to receive the answers that we so badly need. It all comes down to doing the same thing that Alma did. He stayed true to what he knew was right and followed the Spirit when faced with what seemed like overwhelming questions.
So how can we apply Alma's words when there are so many naysayers that seem to upset our peace in Christ and his promises? What can we do? We can follow Christ and listen to and heed His appointed leaders.
You may be saying now, "Whoa! Hold on. You didn't finish the story! What happened to Korihor? Did he receive the sign he asked for?"
I didn't forget. The conclusion of that experience is in the book, but even more importantly, the book is tangible evidence for us today about why it is so important to learn of and follow Jesus Christ.
You want the answer to life's challenges? They are in the book, too.
Future articles will talk about more heroes of mine from the Book of Mormon and how their decision to follow Christ and keep his commandments resulted in great outcomes.
We'll discuss more heroes next week.
If you don't want to wait, remember, it is all in the book.
About Walter Penning
In 1989, Walter Penning formed a consultancy based in Salt Lake City and empowered his clients by streamlining processes and building a loyal, lifetime customer base with great customer service. His true passion is found in his family. He says the best decision he ever made was to marry his sweetheart and have children. The wonderful family she has given him and her constant love, support, and patience amid life's challenges is his panacea.
Twitter •