I am writing this piece on my younger sister's birthday. Her life and accomplishments are enormous. At least from my perspective, they dwarf my own attainments. And that is fine. Life is not a contest. I want the very best for her. That is what is important to me.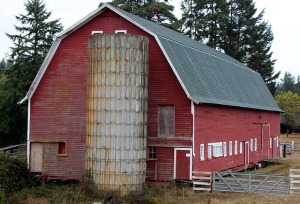 We lived a sheltered life in a little farming community. Actually, I was born in Salt Lake City, Utah. As a young boy, I enjoyed city life. Then when I became a young man, we abruptly changed our lifestyle and followed a dream, e.g. moved to the country. And that is exactly what it turned out to be—a dream come true. However, there were those that thought we had lost our minds.
Well, it was definitely hard and laborious at times to say the least. I was 12 years old then.  Anything that takes more than five minutes is hard and laborious when you're that age. But now as I look back and reminisce on the wealth of sweet opportunities we had then, I still cherish and savor the great memories that came from that experience.
I can only share a fraction of this incredible opportunity, like the times we would roll up to the irrigation pond in our old Chevy. It was a white pickup truck, but the rust was so prevalent that it barely kept together. We climbed out of the bed of the truck and went headlong into the pond. There was no dipping of a toe in the water to assess the temperature. We were in the desert. It was 100 degrees outside and we just came from working on the farm—hauling manure, throwing hay, cleaning pens, chasing animals, planting, weeding, digging, or doing some other hundred tasks.
When one of the animals got loose, it was the children's task to head up the valley to find and bring it home—and in the early days, our pens and fencing were primitive, so it happened a lot.  After a day's work, we were often hot, dirty, and ready for relief. This made diving headlong into the water sort of a rite of passage. The fact that we lived in one of the most beautiful valleys in southern Utah helped as well.
I am sure some thought the pioneers were crazy in their time too: they left home, land, and friends to sail halfway across the world to another country. For what? To walk hundreds of miles amid barren plains to reach a valley of weeds, sand, rocks, and goodness knows what else! People must have thought they were nuts!
There are tens of thousands of people faithfully serving missions throughout the world today. Many of these young people give up scholarships or opportunities at the prime of their lives to serve as missionaries to folks they don't even know. Some of these missionaries are older and leave the comforts and companionship of family just when life is finally slowing down some following retirement. They pay thousands of dollars of their own money for this privilege and they do it willingly and are glad for the chance. Crazy?
Valiant youth in our wards and branches continuously demonstrate qualities that may be viewed by others as ridiculous. They keep themselves pure, resist temptation, and voluntarily become involved in numerous uplifting and admirable activities like attending the temple, performing humanitarian service, receiving higher education, and seeking life's other worthwhile pursuits. Some who are following the world rather than exercising restraint may say this reaction is nuts, but this reminds me of another experience in the country: breaking horses.
However you do it, the goal is to achieve discipline. We worked tirelessly to train our horses to be calm, work hard, and not bolt when the opportunity arose. Discipline in horses was essential to our wellbeing and safety on the farm as well as theirs. Discipline and self-control are also necessary today in our lives off of the farm.
Elder Jeffrey Holland taught the following:
A youth boiling with hormones will wonder why he should not give full freedom to his sexual desires; [but] if he is unchecked by custom, morals, or laws, he may ruin his life before he … understand[s] that sex is a river of fire that must be banked and cooled by a hundred restraints if it is not to consume in chaos both the individual and the group (Jeffrey R. Holland, "Personal Purity," October 1998).
As followers of Christ, we are asked to show faith in Him and His power, even when it is not easy and others think that we have lost our minds. No surprise there! Followers of Christ have been persecuted for centuries. That is not new. When the words of Christ or those of His prophets offend or confuse us, we must consider really from whom we are receiving this counsel. The prophet is the mouthpiece for the Lord.
20 Remember the word that I said unto you, The servant is not greater than his lord. If they have persecuted me, they will also persecute you; if they have kept my saying, they will keep yours also. (John 15:20)
When the words of Christ or His prophets leave us feeling agitated and confused, we must sometimes heed them on faith and apply them before we can come to know for ourselves of their truth. Why would we think life's challenges are different today than the way it was in former times? Maybe we expect that life then would have been simpler—that it would have been easier to recognize the need to board the ark during Noah's time, for instance, or follow the commandments during the time when the Savior lived on Earth.
Yet chances are that we too have witnesses of the Lord's hand at work in our lives today. We see an abundance of miracles in our day as well if we are willing to notice and recognize them. The exhortation to board the ark in former times and the encouragement to follow the prophet in our day aren't really any different—they both take faith when the reasons may not be totally clear. Whether the counsel is to stay morally clean, keep the Word of Wisdom, serve a mission, or pay a full tithing, it takes faith. It took faith then, it takes faith today, and it will take faith tomorrow.
President Henry D. Moyle said, "The older I get and the closer contact I have with the President of the Church, the more I realize that the greatest of all scripture which we have in the world today is current scripture. What the mouthpiece of God says to his children is scripture" (as quoted in "What is a Living Prophet" by A. Theodore Tuttle).
Rather than crazy, faith in our Heavenly Father gives us hope now and confidence in the future. His Beloved Son Jesus Christ demonstrated for us the value of following Him and keeping His commandments. That is wisdom.
I still want the best for my sister and everyone else in my family, just as you do in yours.
And there is nothing ludicrous about that at all.
About Walter Penning
In 1989, Walter Penning formed a consultancy based in Salt Lake City and empowered his clients by streamlining processes and building a loyal, lifetime customer base with great customer service. His true passion is found in his family. He says the best decision he ever made was to marry his sweetheart and have children. The wonderful family she has given him and her constant love, support, and patience amid life's challenges is his panacea.
Twitter •